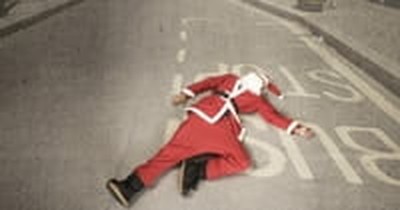 By Kevin East, Crosswalk.com
Recently, my son was arguing with a friend. My wife and I found out this was a point he was making in the argument: Santa Claus is dead. When I found out, every conversation about Santa or Christmas that I've had with our kids started racing through my mind. Did I ever tell him that? Why did he feel the need to yell that at someone? Steph and I pulled him aside, and talked to him about where he got that phrase. Unfortunately, we realized it was partly our fault in what we have been teaching him about Santa Claus.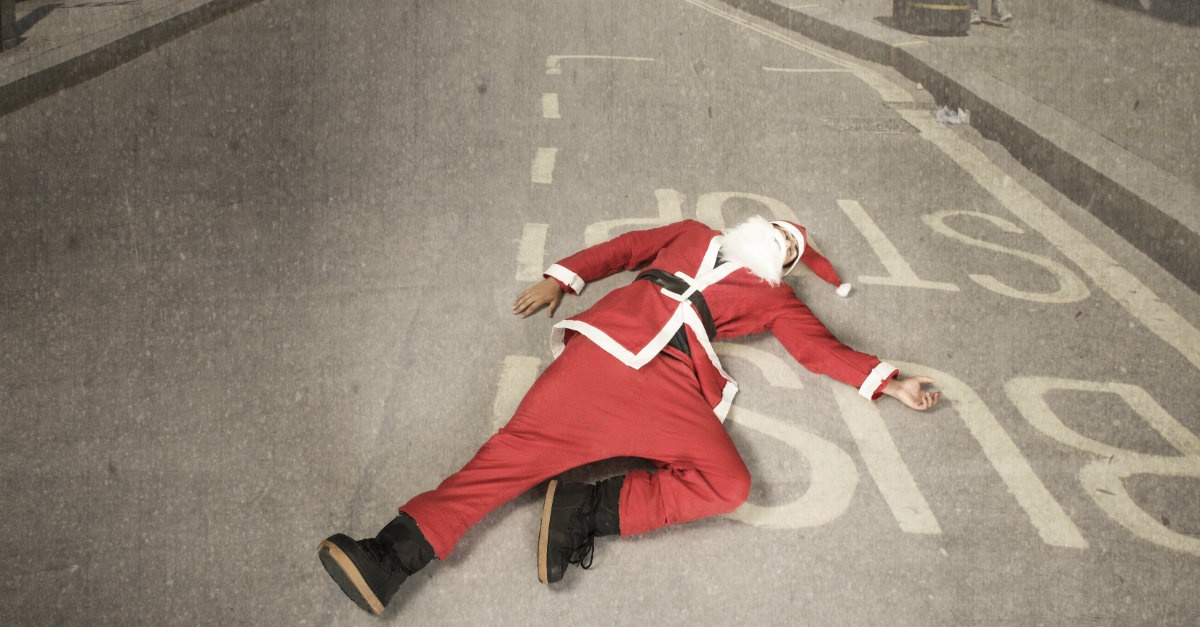 First, I have a confession to make: I love Christmas.
Always have. To this day I begin listening to Christmas music around October 1. I love candles that smell like cinnamon or pine, cutting down a fresh Christmas tree with my family, and watching It's a Wonderful Life while enjoying a good fire in the fireplace.
Growing up, I was the kid who lived to watch A Christmas Story over and over again while TBS had it playing non-stop for 24 hours. I once faked sick as a child, stayed home from school, and spent most of the day pulling up the carpet in the hallway of the house so that I could run wire from my room to my sister's for our "Morse Code" system we had set up (come to think of it, I never told my parents about that one; I hope they're not reading this).
All this to say, when Steph and I began to talk about what we would tell our kids about Santa Claus, this was a big deal to us.
Like many other parents this time of year, Steph and I have been forced to grapple with what we will tell our kids about Santa Claus. Would we tell them he is real, tell them he is not, or just dodge the question altogether? A few years ago, we began by dodging the question, because we didn't know exactly what we wanted to tell them.
Here is where we landed and why:
From the very beginning, we have told our kids that Santa Claus WAS real. Not that he IS real, but that he WAS real. As Steph and I talked about it, we agreed we didn't want to mislead our kids on this. We speak often of God and His son, Jesus, who sounds too good to be true. As we teach them about Him, we want there to be no mistake; we mean what we say. We felt like presenting Santa Claus as alive and real today would only confuse them once the "truth" came out.
A good friend, Lance, recently sent me a link to a Mark Driscoll article on Santa Claus. I love the way Driscoll presented his case. To him, in referencing Santa Claus, he had 3 options:
1. He could reject Santa (turn his back on the idea of him)
2. He could receive Santa (pass on old the stories, folklore, and act like Santa is real with his kids)
3. He could redeem Santa (tell his kids the truth about Santa, and use him as a tool to teach his kids something far greater)
In his article, he shares how he chose the 3rd option; to redeem Santa Claus with his kids.
We've taught our kids much about Nicholas. He loved Jesus, and his love for Him spurred Nicholas to do much for people. He loved, gave generously, and left a huge imprint on this world because of it. Eventually, he was canonized as a saint after he died in 343.
Yes, the movies and folklore tells us "St. Nick" flew around in a sleigh, and delivered presents to every child on this planet in one night by dropping down through their chimneys. As a child, this made no sense to me, but I really wanted it to be true. Many of these stories came into being for one reason or another over the centuries. Again, Driscoll's article shares some of the "whys" behind these stories.
As followers of Jesus, we want to be giving people. We want to remind people of God's abundant love for them, and so this time of the year, we get to "play Santa Claus" for them. Last year I loved to see my kids catch on. Steph and I shared with them about a single mother we knew, and how she had no money to buy presents for her children at Christmas. We let our kids know that Steph and I were excited to give her a little chunk of money to help bless her kids. They ran to their room, pulled out their jar of coins, and insisted that they give to the cause as well. We ended up delivering an anonymous note with a wad of bills, and a bunch of coins to this single mom. I've never talked to this mom about it. Now that I think about it, I'm not even sure she ever got it. But, it was a great time as a family to be a blessing to someone.
This year, our family went to the mall and each of our kids picked an "Angel Tree" child. Once everyone got a child's name, we all went to Target to buy presents for them. We picked kids roughly the same ages as our own, and so asked our kids to try to find what these other kids might like. It was a great time.
We still have an 8′ Christmas tree, lights up around the house, a beautiful nativity scene on the counter, Christmas songs playing non-stop, and a vintage tree-topper of Mr & Mrs Claus. In spite of all this, our choice is to use Santa Claus to teach our kids a much bigger lesson.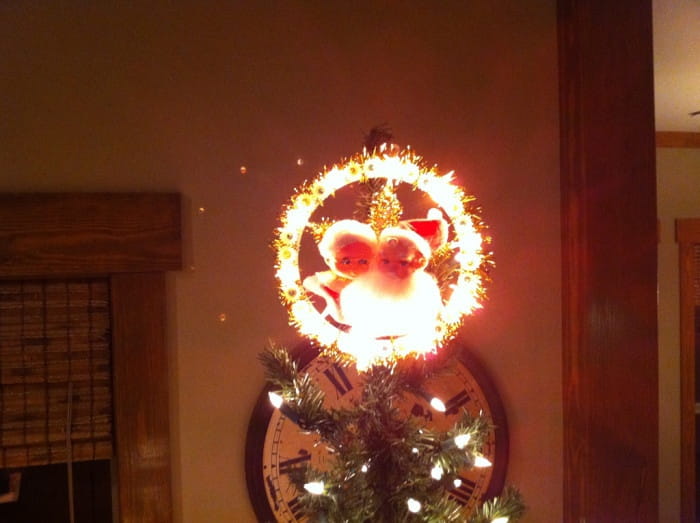 We celebrate the birth of Jesus on this day. We explain the significance of that to our little kids. And then we tell them that a long time ago, a guy named Nick loved Jesus so much that he was compelled to help people in need. We love Jesus, so let's let our love for Him compel us to love others as well.
What is your plan when it comes to Santa Claus with your family?
Don't miss any posts here at Following To Lead. Subscribe today!
Publication date: December 21, 2015