10 Fun, Family-Friendly Scary Movies for Halloween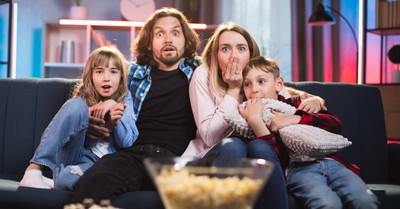 By Michael Foust, Crosswalk.com
A survey by LifeWay Research several years ago found that Christians are divided over the celebration of Halloween. Most (54 percent) said it was all in good fun, while 18 percent celebrated it but without the pagan elements and 23 percent avoided it altogether.
The numbers – if you're curious -- weren't significantly different among evangelicals, with 45 percent calling it a fun celebration, 23 percent only avoiding its pagan elements and 28 percent ignoring it completely.
Wherever Christians land on Halloween, though, we should avoid celebrating evil. The same premise applies to so-called scary movies. Scary movies – whether in the horror, thriller or science fiction genres – often are void of any redemptive elements. Instead, you leave the theater feeling like you need a bath.
But there are plenty of scary movies that are fun, thrilling, and family-friendly. They don't celebrate evil. Some even are thought-provoking.
Here are 10:
Photo credit: ©GettyImages/undefined undefined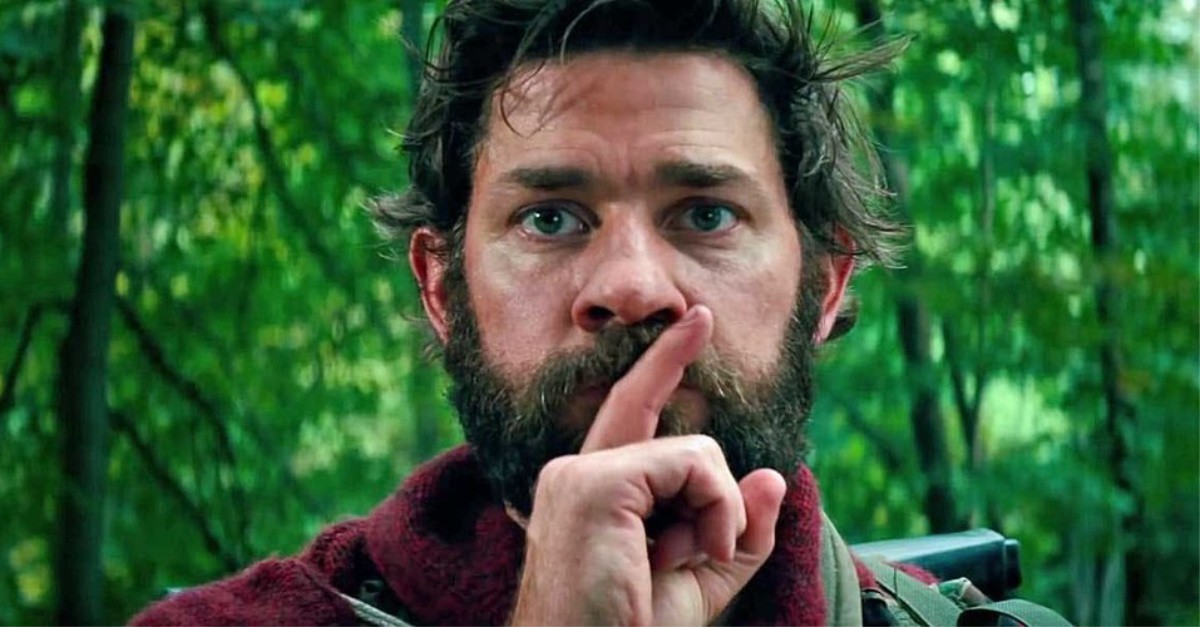 A Quiet Place (2018, PG-13)
Giant insect-like monsters are ravaging the countryside, but these eye-less creatures are different than anything you've experienced. They attack (and eat) anything that makes a sound. So far, they've eaten most people on the planet. Yet one family – a husband, wife and two children – have found a way to survive by using sign language. A Quiet Place is a great film with an added bonus: a pro-life message. Audience: tweens and teens.
Photo courtesy: Platinum Dunes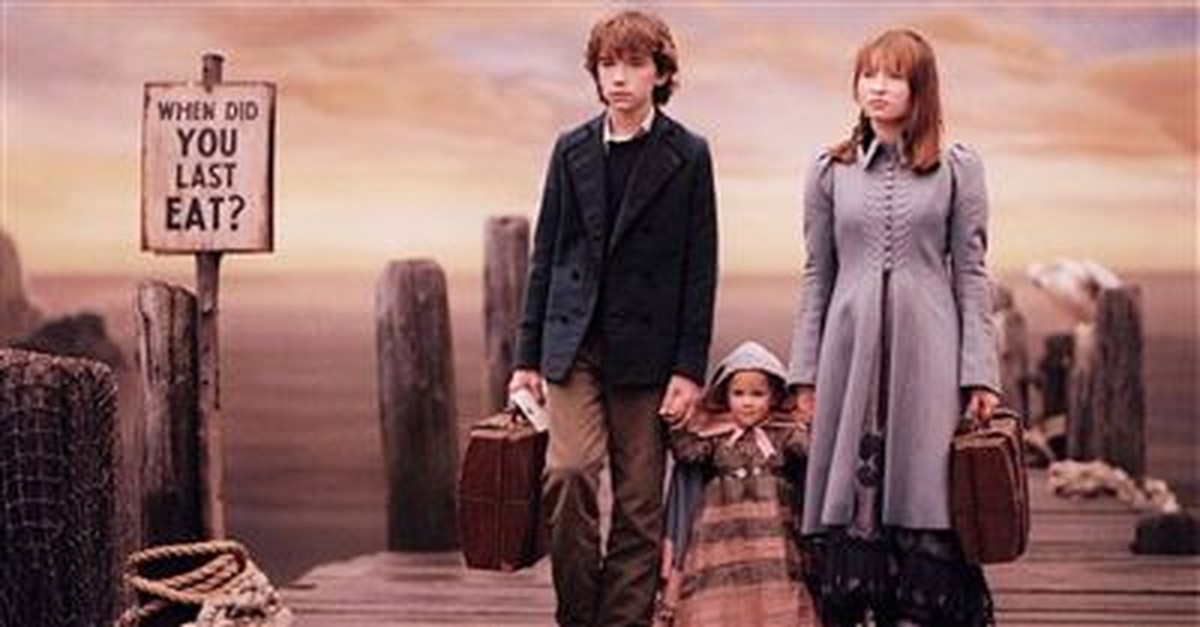 A Series of Unfortunate Events (2017-18, TV-PG)
Three children become orphans and must live with their odd uncle Count Olaf, who resides in a run-down, cobweb-infested Victorian home. They eventually escape, but he chases them from location to location, using zany disguises each time. This Netflix original series is more funny and quirky than scary, but it does have a few heart-pounding moments. Audience: older children, tweens and teens.
Photo courtesy: NetFlix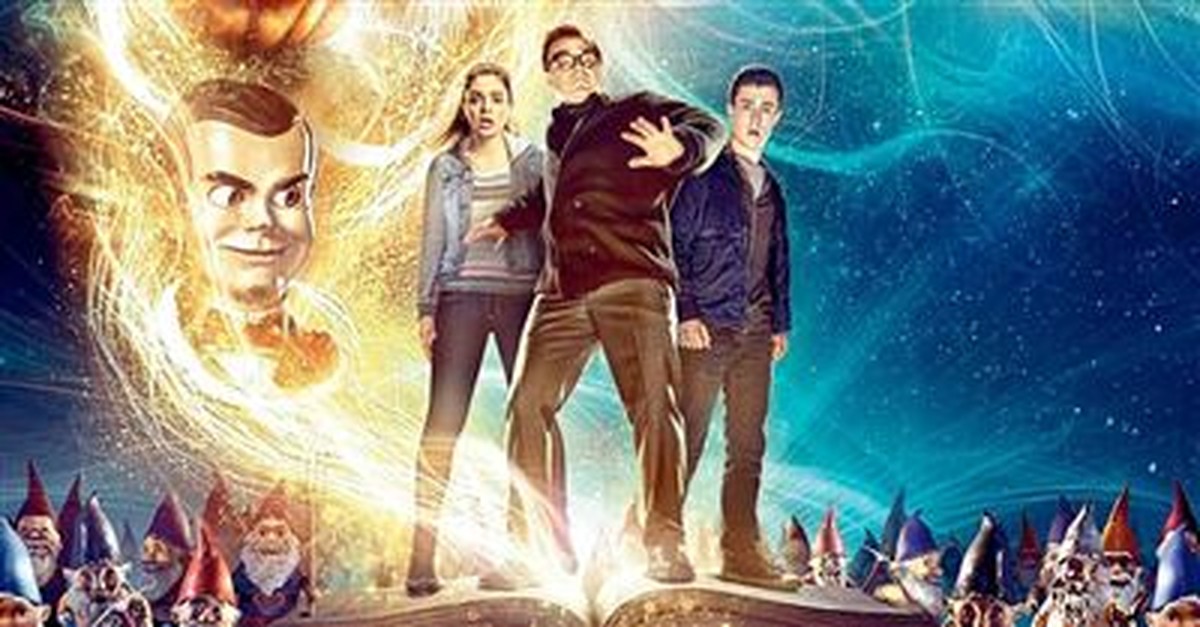 Goosebumps (2015, PG)
Three teenagers unwittingly release monsters (including the Abominable Snowman) from author R.L. Stine's children's books, and then work to limit the damage from their mistake. This comedy horror movie and its 2018 sequel Goosebumps 2 are based on the popular Scholastic book series. Contains plenty of laughs but some mild language. Audience: older children, tweens and teens.
Photo courtesy: Scholastic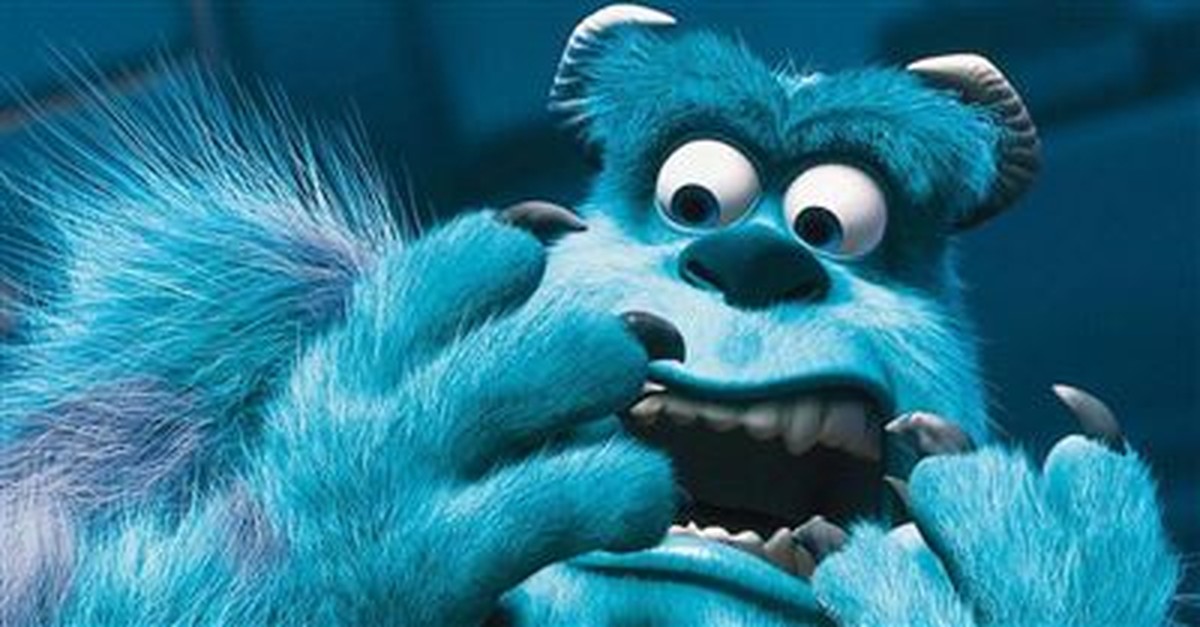 Monsters, Inc. (2001, G)
The monster-filled city of Monstropolisgets its power not from coal or nuclear but from the screams of children – often at night. Surprisingly, though, these monsters are scared of children, and when one cute kid accidentally invades Monstropolis, chaos ensues. Monsters, Inc. is an animated film with tons of great messages for children. Audience: all ages.  
Photo courtesy: Pixar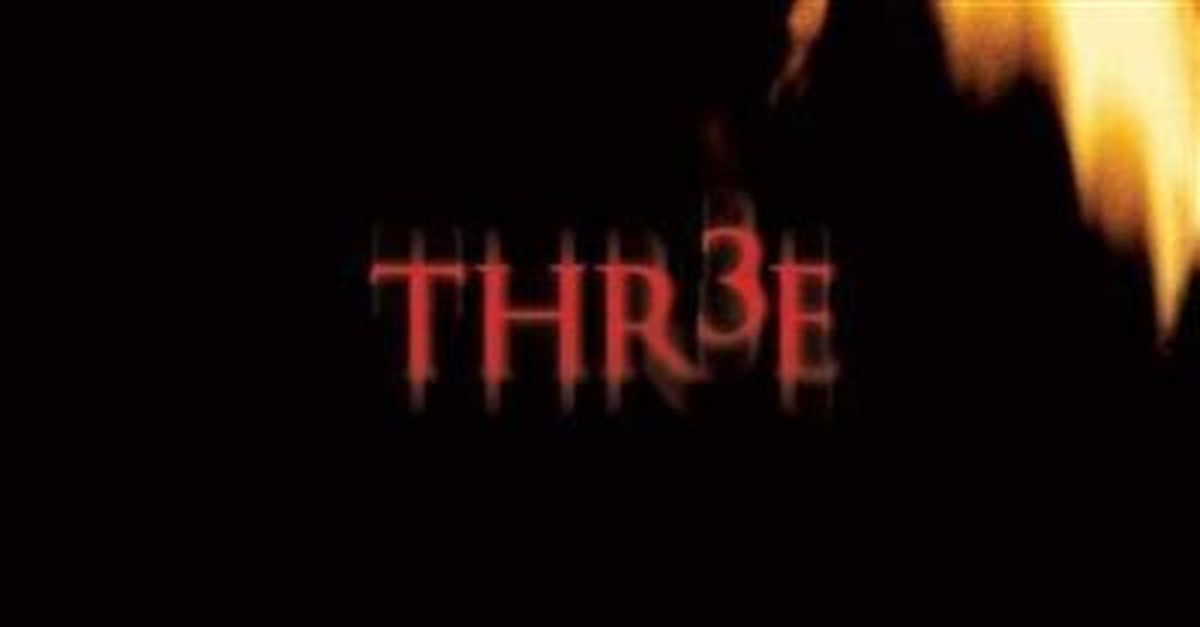 THR3E (2007, PG-13)
A seminary student and a police psychologist try and stop a crazed killer before he strikes again. THR3E is based on Christian novelist Ted Dekker's novel and was released by Fox Faith. But despite its faith elements, this one contains plenty of scary moments. Audience: teens. 
Photo courtesy: Fox Faith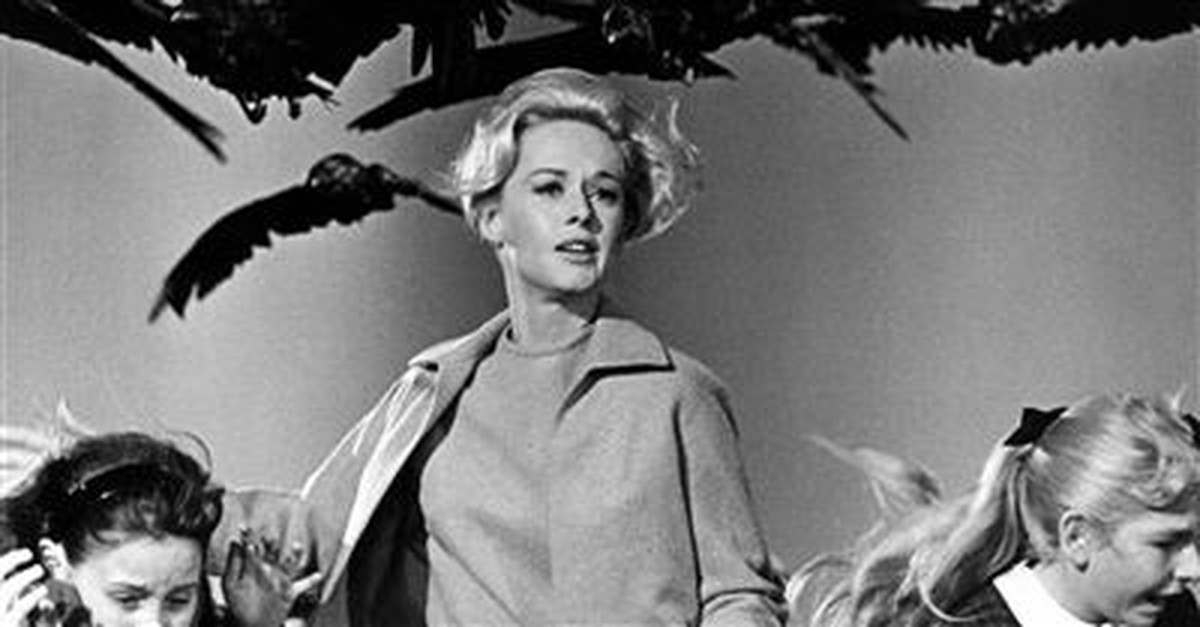 The Birds (1963, unrated)
Birds of different species join forces to attack the citizens of Bodega Bay, Calif. They fly down chimneys, through doors and shatter window panes, too. This Alfred Hitchcock classic received an Oscar nomination for best visual effects. It also scared moviegoers with a unique blend of music, silence and bird screeches. You'll never view birds the same again. Audience: tweens and teens. 
Photo courtesy: Universal Studios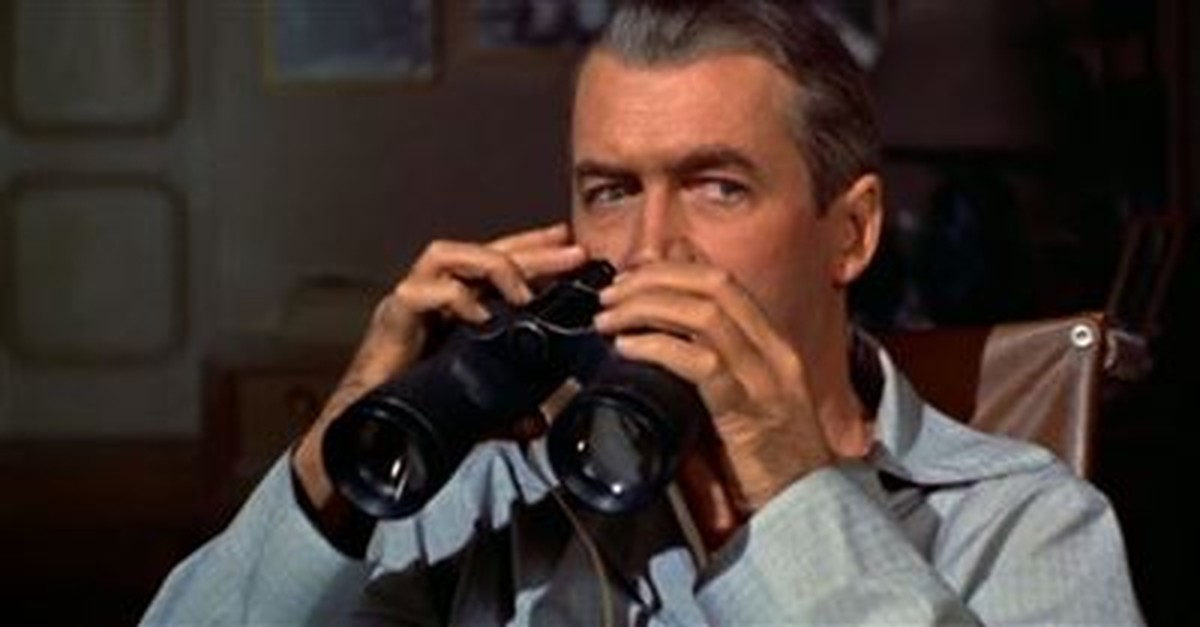 Rear Window (1954, unrated)
A wheelchair-bound man (played by James Stewart) entertains himself by people watching and becomes suspicious that a woman in a nearby apartment was killed, even though he didn't witness the murder. He then sets out to prove a crime was committed. Rear Window was directed by Alfred Hitchcock and received four Oscar nominations. Audience: older tweens and teens.
Photo courtesy: Paramount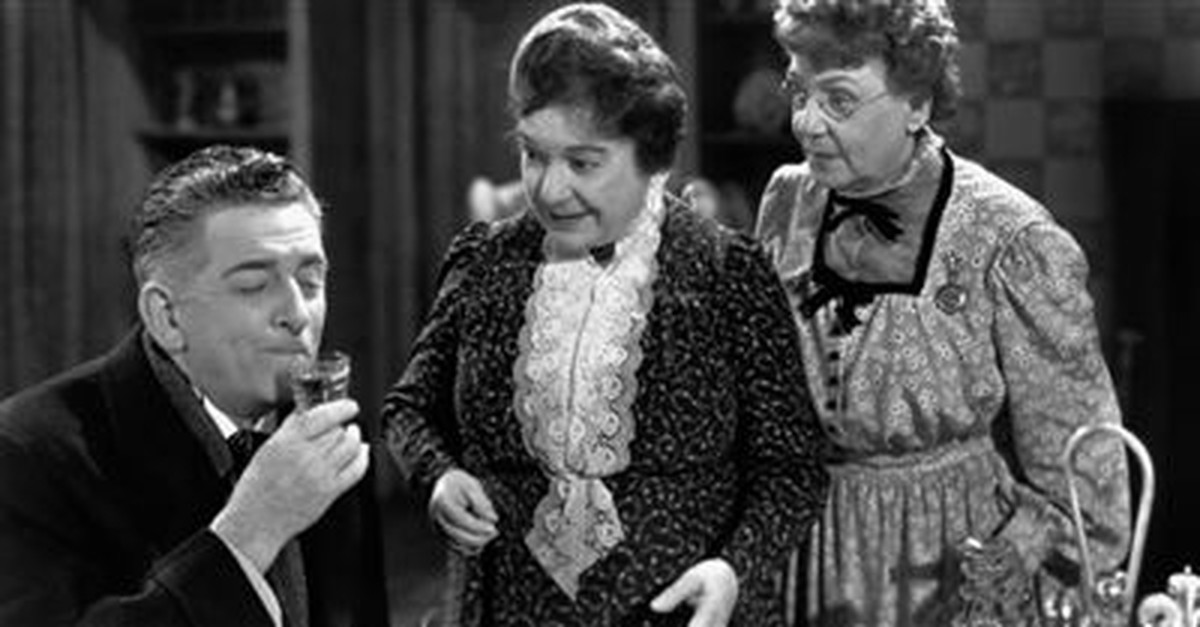 Arsenic and Old Lace (1944, unrated)
A writer (played by Cary Grant) who believes marriage is old-fashioned finally agrees to marry the woman of his dreams. They tie the knot on Halloween, and from there, it's all downhill. He soon learns that his aunts are crazed killers who murder bachelors to put them out of their misery. Arsenic and Old Lace is a hilarious dark comedy that is tamer than the previously mentioned classics The Birds and Rear Window. Audience: tweens and teens.  
Photo courtesy: Warner Brothers Studios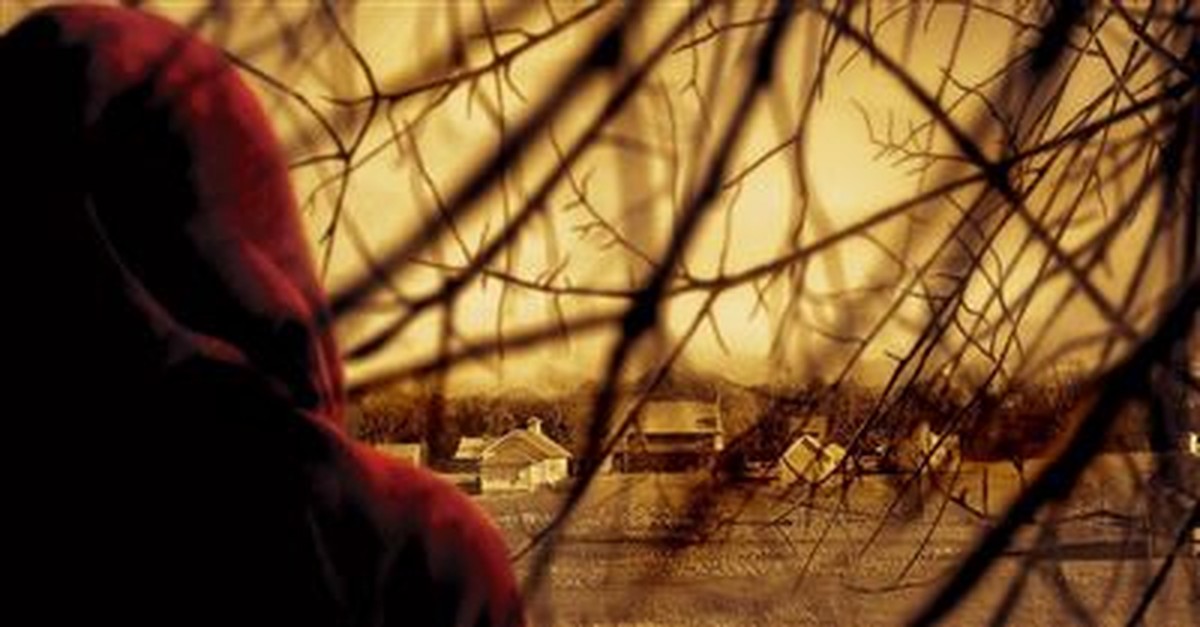 The Village (2004, PG-13)
Citizens in a small agrarian village known as Covington, Pa., are isolated from the world due to creatures who live in the forest around them. The two sides have had a truce for as long as anyone can remember, but that is broken one day when a young man ventures through the woods, upsetting the mysterious beings. It's directed by M. Night Shyamalan, who also helmed Signs. A hat tip to my friends at the Pop Culture Coram Deo podcast for introducing me to this one. Audience: teens.
Photo courtesy: Buena Vista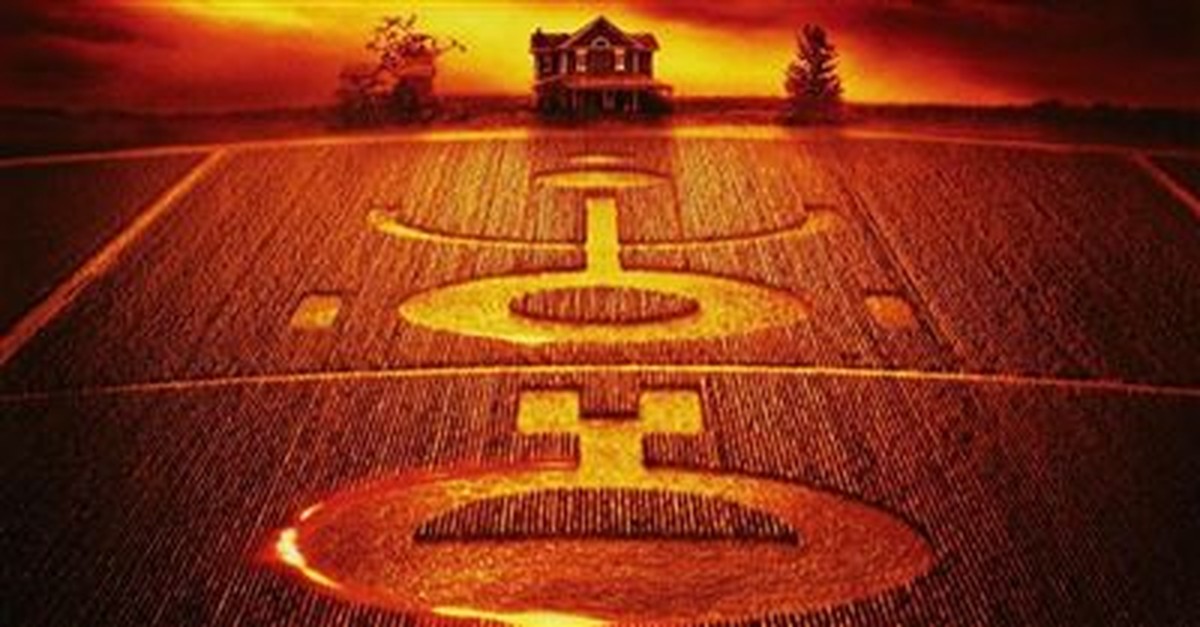 Signs (2002, PG-13)
A priest-turned-corn farmer (played by Mel Gibson) is shocked to discover strange crop circles in his field – crop circles that could not have been made by humans. He also hears odd noises and sees a mysterious dark figure. Soon, he learns the same phenomenon is taking place in fields around the globe. It's a thought-provoking film that can spark discussions about faith. Contains mild language. Audience: older tweens and teens.
Michael Foust is a freelance writer. Visit his blog, MichaelFoust.com.
Photo courtesy: Touchstone