3 Things to Know about No Vacancy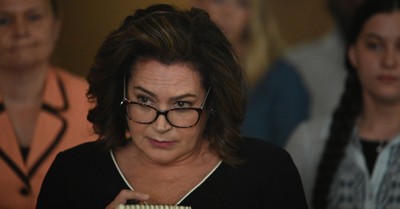 By Michael Foust, Crosswalk.com
Brandi is a talented middle-aged journalist with a nose for news and a deep drive to succeed.
There is no stone she won't turn over and no topic she won't cover. Well, except for issues involving the Church.
"I despise organized religion," she tells her editor.
But Brandi's skeptical outlook on religion will soon be challenged. Her editor tells her of a church in the neighborhood that is using its money for homeless ministries and drug treatment centers. In fact, this church even declined to build a new sanctuary so that it would have more money for this much-needed ministry.
And now, the church wants to purchase a motel – at the cost of $1 million – in order to turn it into a homeless shelter.
Brandi's editor wants her to write a feel-good story about it.
"This church is a bit different," he says.
Will Brandi change her mind about religion? And will the church find the $1 million it needs to complete the purchase?
The new film No Vacancy, streaming on Salem Now, follows Brandi as she learns how the church's ministry has transformed lives. The backdrop to the story is the church's battle with the citizens and the local city council over the motel purchase.
Here are three things you should know about the film:
Photo courtesy: ©Gene Page/Kingstone Studios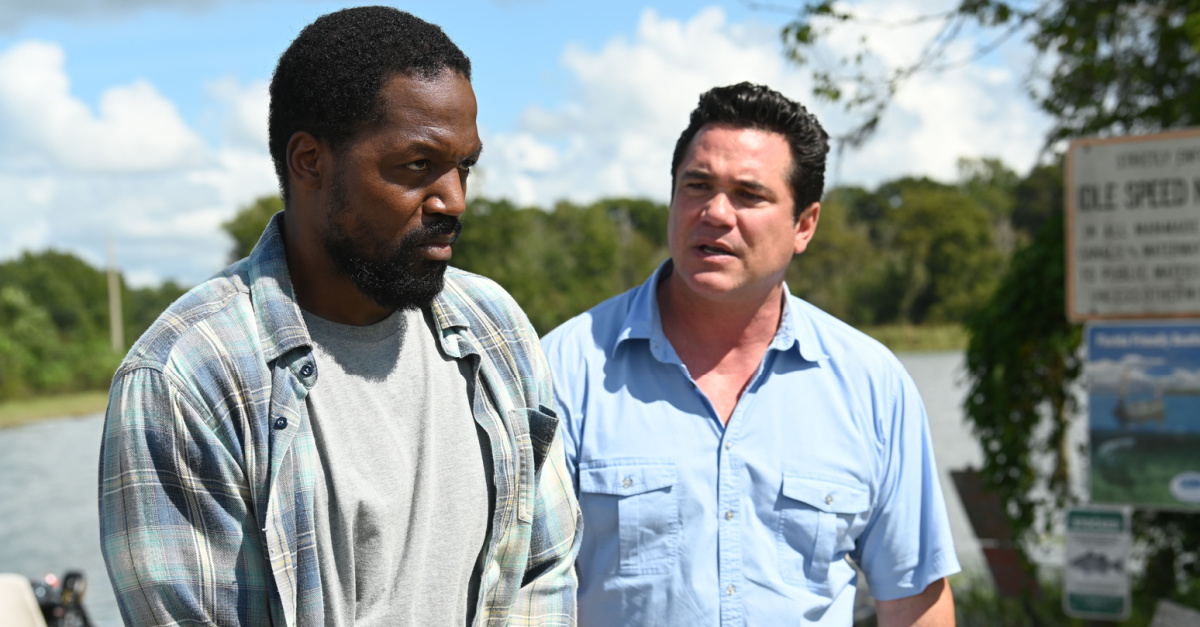 1. It's Based on a True Story
No Vacancy is based on the true story of First Baptist Church in Leesburg, Fla., which bought an adjacent run-down motel during the 2008 recession in order to be the hands and feet of Christ to the homeless and drug addicts of the community. Just as is portrayed in the movie, the congregation was forced to raise hundreds of thousands of dollars and acquire government permits – all within a span of a few weeks.
"I knew that it was the Lord's hand," Cliff Lea, senior pastor of First Leesburg Church, told Baptist Press.
It also faced opposition from community members who argued the ministry would attract more homeless individuals to the region – and, thus, harm businesses and drive down property values.
Today the motel-turned-shelter is called "Samaritan Inn." It stays at full capacity.
Photo courtesy: ©Gene Page/Kingstone Studios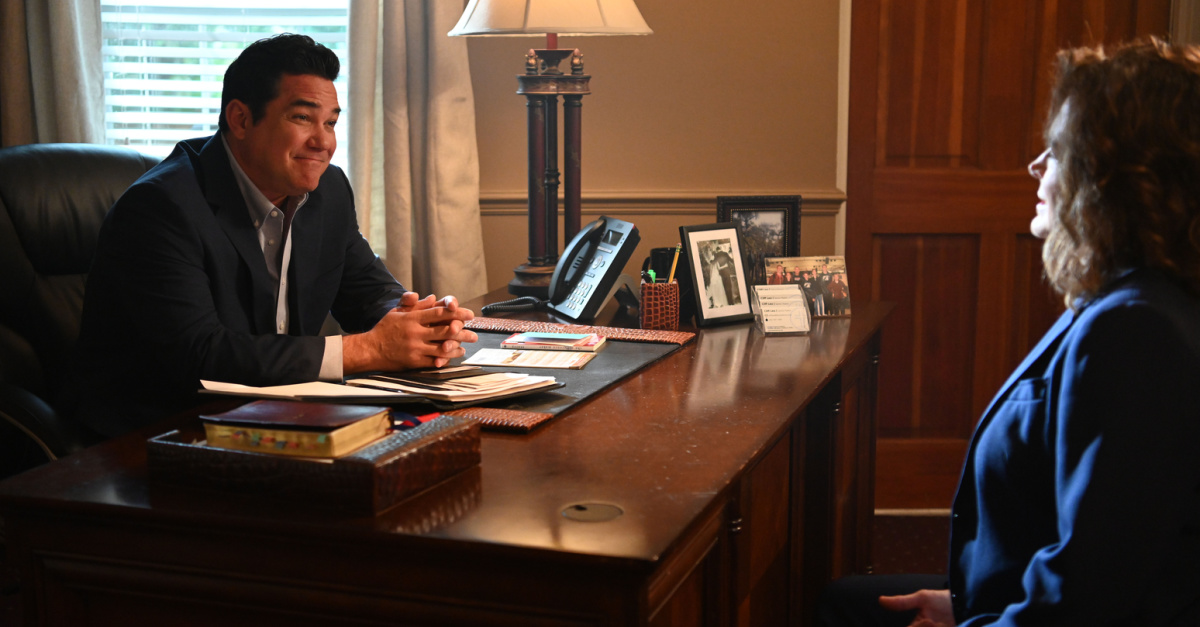 2. It Changes Your Perspective
No Vacancy challenges our conventional beliefs about what "church" is. When the church's pastor is told that the city's zoning limits won't permit a homeless shelter to be built on church property, he retorts: "Church is not what happens on Sunday mornings, from 11 to 12. This is church. … We feed the hungry and house the homeless. That's what we're supposed to do."
The film also challenges our beliefs about homelessness. Brandi meets Cecil, a homeless man who was raised in a single-parent home and who got off on the wrong track when he became addicted to crack. His mom – a prayer warrior – never gave up on him. Cecil, formerly homeless, is given a second chance in life through the church's ministry. (The real-life Cecil fell in love, got married and led a 12-step recovery program for addicts.)
Meanwhile, Brandi, too, is challenged and inspired by the church's message. She enrolls her adult brother – an alcoholic – into the program.
Photo courtesy: ©Gene Page/Kingstone Studios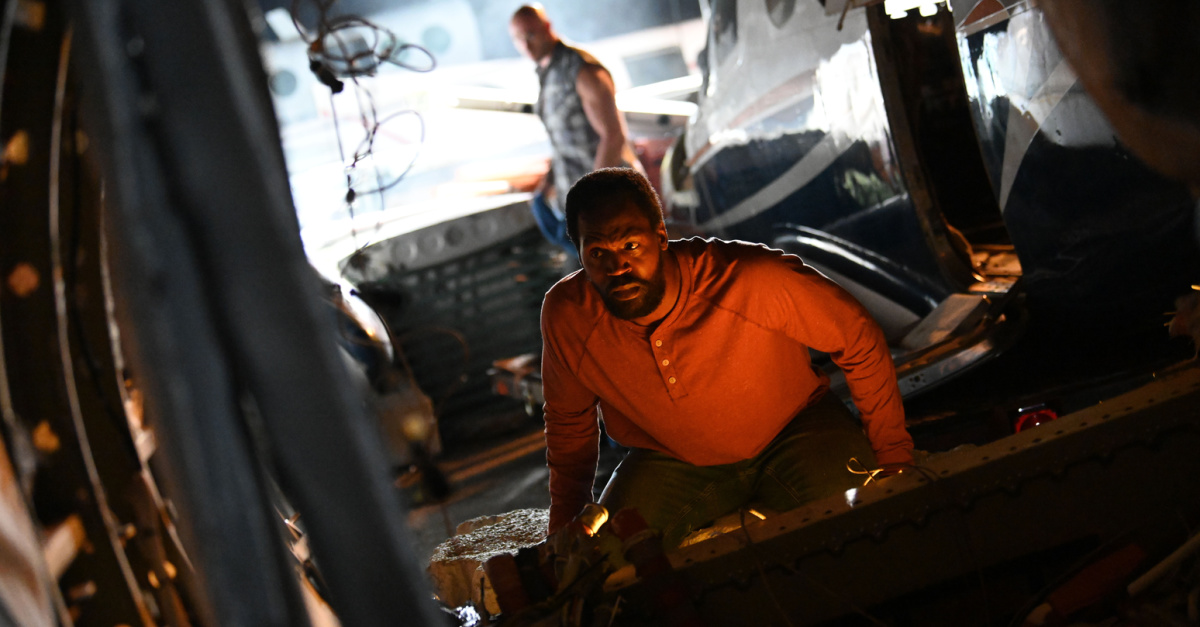 3. It Has a Few Familiar Faces
Dean Cain (Lois & Clark, God's Not Dead) plays the church's pastor, while Sean Young (Blade Runner, Blade Runner 2049) plays Brandi, the jaded reporter. T.C. Stallings (War Room, Courageous) plays Cecil.
The film's post-script provides an update on the church's ministry: It built a feeding center that gives away 10 tons of food every week. It runs a medical center with doctors and dentists with free medical care. It also operates separate drug and alcohol treatment facilities for men and women.
Producer and writer Art Ayris, executive pastor at the church, says he hopes the film inspires other churches.
"We're trying to catalyze churches to deal with the issues right there in their communities," he told Baptist Press. "Drug addiction is such a huge one, and homelessness is such a big one, and we deal with both of those in the movie. It's just really an encouragement to our brothers and sisters to just really look out for the least of those that are literally right there in our neighborhoods."
No Vacancy contains no coarse language or sexuality. It includes thematic elements involving drug addiction, partying, alcoholism, smoking and homelessness. Violence includes a brief fight and also a man being blindfolded and beaten.
Photo courtesy: ©Gene Page/Kingstone Studios
---
Michael Foust has covered the intersection of faith and news for 20 years. His stories have appeared in Baptist Press, Christianity Today, The Christian Post, the Leaf-Chronicle, the Toronto Star and the Knoxville News-Sentinel.
Related podcast:
The views and opinions expressed in this podcast are those of the speakers and do not necessarily reflect the views or positions of Salem Web Network and Salem Media Group.