4 Things Parents Should Know about Black Panther: Wakanda Forever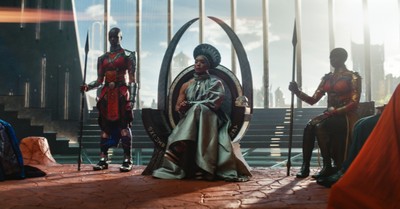 By Michael Foust, Crosswalk.com
Her name is Ramonda, and she's the queen of Wakanda amidst uncertain times.
One year ago, Wakanda's king, the beloved T'Challa, died.
Shortly thereafter, leading members of the United Nations accused Wakanda of selling vibranium – a rare metallic ore with near-magical powers – on the open market.
And now Queen Ramonda is facing her greatest crisis: A previously unknown race of people – or are they creatures? – are threatening to destroy Wakanda. They're blue. They live underwater. They also can breathe underwater.
This people group, the Talokanil, live in the underwater kingdom of Talokan and are led by Namor, an unstable king who has special powers (he has wings on his feet) and a special request: He wants to form an alliance with Wakanda against the other nations of Earth. If Wakanda refuses – Namor says – then his people will destroy Queen Ramonda's beloved country.
What will Queen Ramonda do?
The new Marvel film Black Panther: Wakanda Forever (PG-13) follows the story of Queen Ramonda (Angela Bassett), her daughter Shuri (Letitia Wright) and Namor (Tenoch Huerta) in their quest to find peace.
Here are four things parents should know:
Photo courtesy: ©Disney/Marvel, used with permission.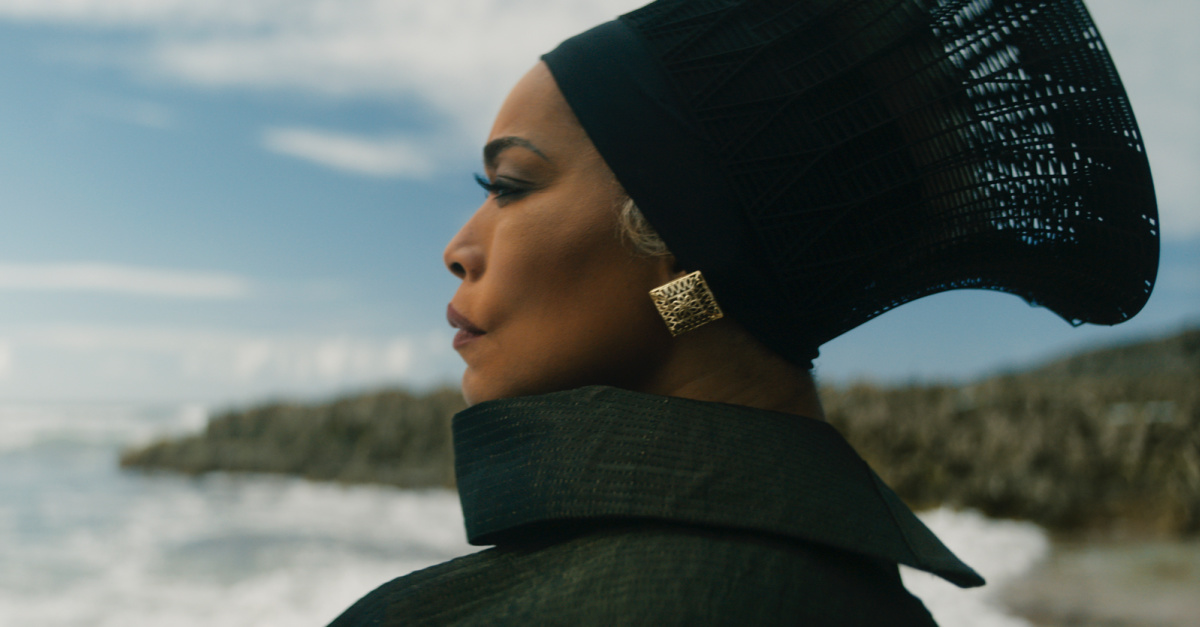 1. It's Not 'Black Panther 2'
The 2018 movie Black Panther was one of the most popular Marvel movies of all time, starring actor Chadwick Boseman as the courageous and brilliant king of Wakanda. But in 2020, Boseman died of colon cancer.
His surprising death – few outside his family knew of his health problems – prevented Disney/Marvel from making a traditional sequel.
As Wakanda Forever opens, Shuri – a technological genius – is racing frantically to find a cure for her dying brother. She fails. (We never see any new footage of Boseman.)
The film then cuts to the funeral and the traditional Marvel logo, which is filled with images of Boseman as Black Panther. This time, though, we don't hear the Marvel music. It remains soberly quiet.
Photo courtesy: ©Disney/Marvel, used with permission.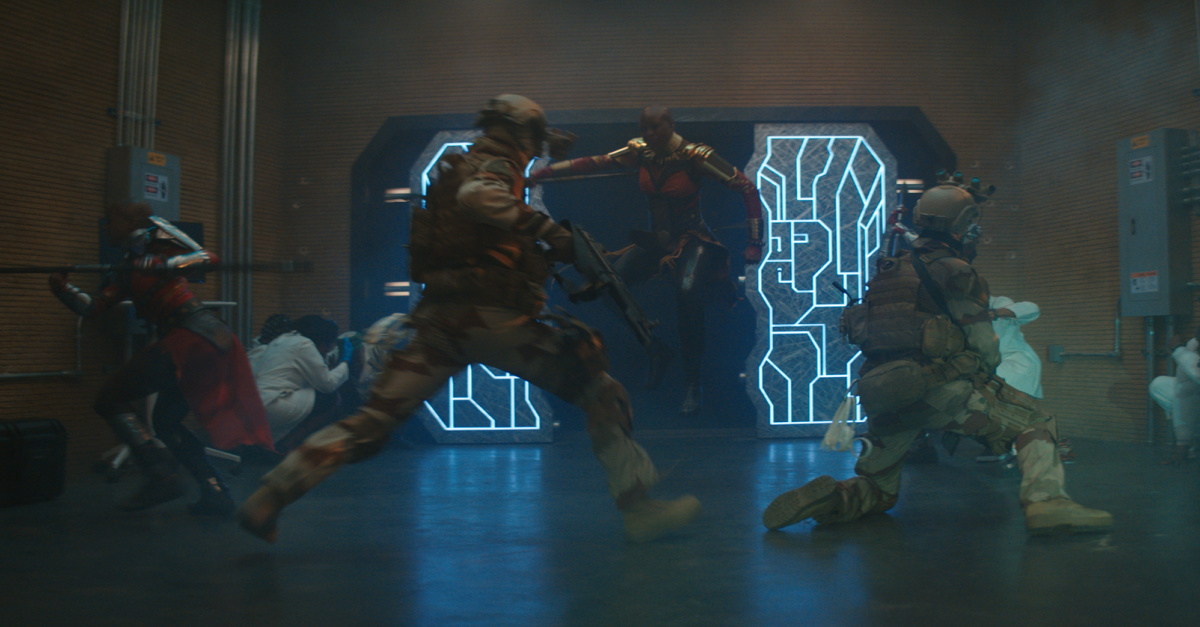 2. It's about Overcoming Grief
Much of Wakanda Forever focuses on King T'Challa's family members and their search for a path forward amidst their mourning. He was Wakanda's leader and protector. In his absence, the nation is in danger. For the most part, Queen Romanda's special forces are more than capable of protecting her kingdom. In one scene, we watch Romanda's (mostly female) spear-wielding warriors repel a group of attackers who were trying to steal vibranium. In another scene, we watch the lead warrior – Okoye – protect Shuri.
"We mourn the loss of our king but do not think for a second that Wakanda has lost her ability to protect our resource," Queen Romanda tells the United Nations.
The threat to Wakanda, though, increases when Namor reveals that his kingdom also has a supply of vibranium. (Vibranium, if you didn't know, is the strongest metal on earth and can deflect blasts.) Later, Namor kidnaps a high-ranking member of the royal family and threatens to attack Wakanda if it won't form a pact. (Namor's underwater kingdom, if you're curious, looks like a cross between the Gungan cities of The Phantom Menace and the civilization of Avatar.)
Photo courtesy: ©Disney/Marvel, used with permission.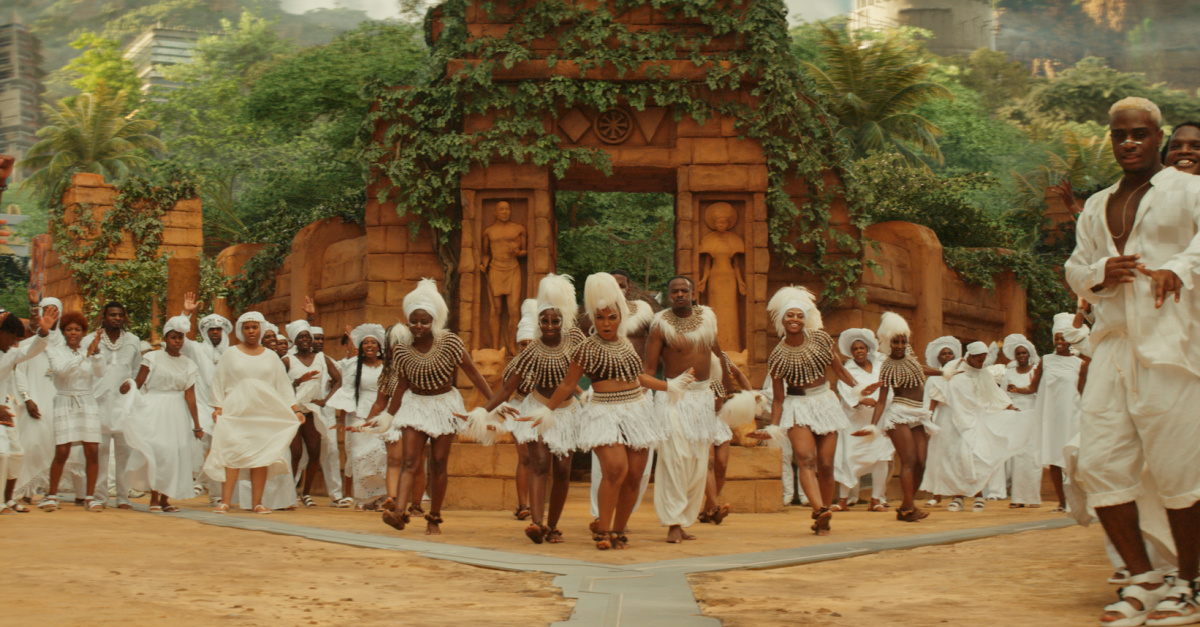 3. It's about Worldviews
Much like the 2018 film Black Panther, Wakanda Forever contains themes involving ancestral worship. When T'Challa is buried, we hear that he is now "with the ancestors." When Shuri grieves over her inability to save his life, she asks, "How does that make sense that our ancestors would give me gifts and skills to help me save my brother and I couldn't?" We hear someone "thank the ancestors." We hear another person discuss the "rituals of your ancestors."
Meanwhile, Shuri and her mother, Queen Romanda, engage in a mini-worldview debate. Romanda said she sensed that her son was with her: "I found your brother in the breeze, pushing me gently but firm like his hand on my shoulder." Shuri rejects the idea: "The presence that you felt was just a construct of your mind … so [that] you could feel some comfort or joy." No doubt, Scripture rejects the notion of deceased ancestors comforting us in our sadness. Nevertheless, this supernatural-vs.-natural debate has similar qualities to debates over God in the real world.
Photo courtesy: ©Disney/Marvel, used with permission.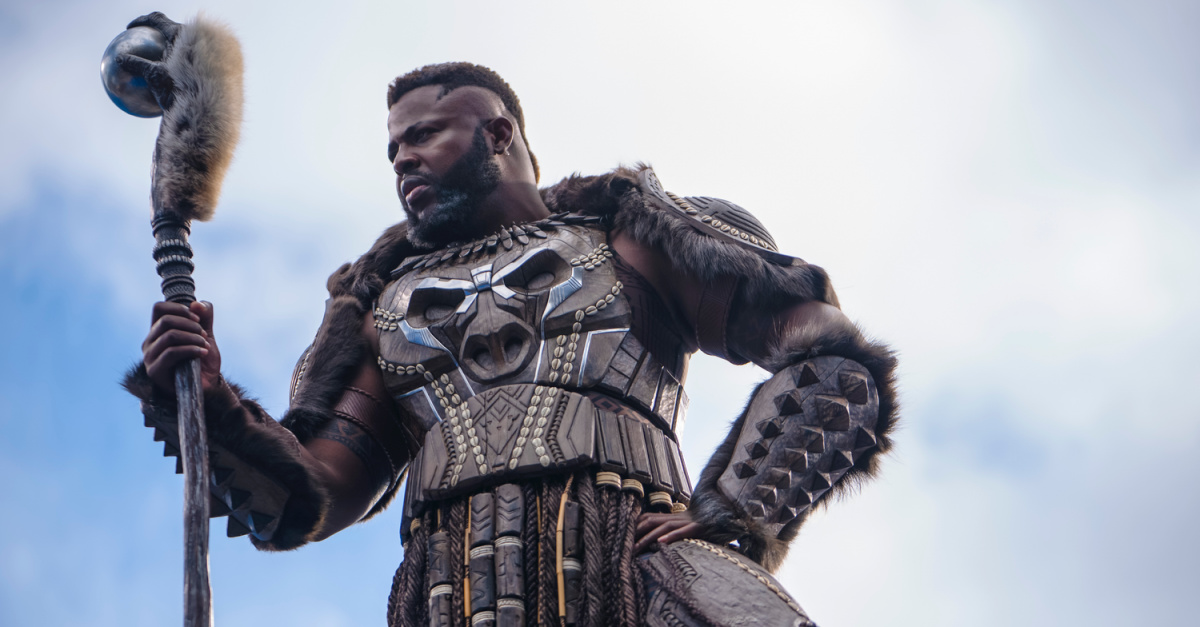 4. It's Probably Not for Kids
Wakanda Forever is rated PG-13 for "sequences of strong violence, action and some language." It's a little tamer than Black Panther, which had the same rating but for "prolonged" sequences of action violence.
Even so, the violence can be troubling. On multiple occasions, we watch as people are killed with spears penetrating their abdomens. (We even watch someone remove a spear, although it remains bloodless.) We see someone drown. We watch people jump to their deaths, apparently hypnotized by an eerie Siren sound. We also see female vs. male fights (mostly with spears and weapons, although occasionally with fists).
The film contains no sexuality and a moderate amount of language (details below).
Wakanda Forever honors Boseman while opening a new chapter in the Wakanda story. No doubt, there will be more Wakanda films in the future.
Rated PG-13 for sequences of strong violence, action and some language. Language details: h-ll (6), OMG (3), s--t (7), a-- (1).
Entertainment rating: 3.5 out of 5 stars.
Family-friendly rating: 3 out of 5 stars.
Photo courtesy: ©Disney/Marvel, used with permission.
---
Michael Foust has covered the intersection of faith and news for 20 years. His stories have appeared in Baptist Press, Christianity Today, The Christian Post, the Leaf-Chronicle, the Toronto Star and the Knoxville News-Sentinel.