The 7 Best Family Movies and TV Series Streaming in March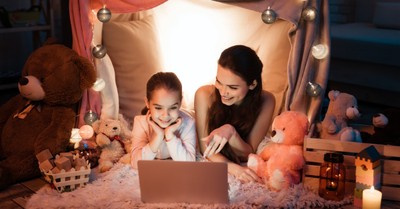 By Michael Foust, Crosswalk.com
March is known for lots of fun things: basketball "madness," trips to warmer climates, and, of course, green milkshakes.
In many U.S. locations, flowers will start blooming, while in others, the last snow of the season will arrive.
No matter what weather you face in March, though, you'll have plenty of streaming choices when you want to stretch out on the couch and relax. Our list for March includes animated movies, romantic-themed titles, and even a groundbreaking kid-friendly fantasy series.
Here are the seven best family movies and television shows for the month of March:
Photo courtesy: ©Getty Images/Vadimguzhva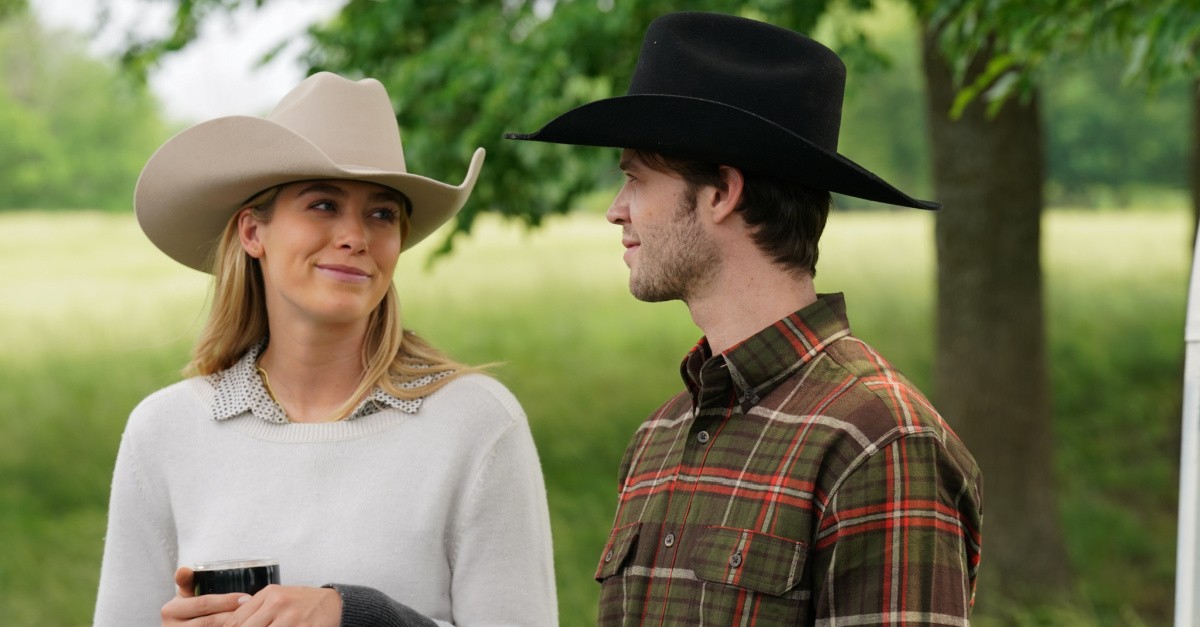 1. Karen Kingsbury's A Thousand Tomorrows (Pure Flix)
A brash, talented bull rider who has rejected everyone in his past learns to love when he meets a female barrel racer. The series is based on a best-selling novel by Karen Kingsbury and stars Colin Ford (Captain Marvel) and Rose Reid (Surprised by Oxford, Finding You). Kingsbury, an executive producer, co-wrote the series script with her son, Tyler Russell. "It is a story of faith and a story of leaning into that even though it seems like all hope is lost," Reid told Crosswalk.
2. Happily Ever Emma (Great American Family)
An actress who enjoys playing matchmaker discovers that romance isn't as easy as she thought. The film is inspired by Jane Austen's novel Emma and stars Monica Moore Smith, Dan Fowlks and Mason D. Davis. It is the latest romantic comedy from Great American Family, which launched in 2021 as a rival to Hallmark. Happily Ever Emma debuts on March 4. Meanwhile, the new network also is airing one of its new Christmas movies each Friday night.
Photo courtesy: ©Pure Flix, used with permission.
3. Lyle, Lyle Crocodile (Netflix)
A young boy learns to face his anxieties at a new school thanks to the help of a friendly singing crocodile. The film is based on the 1965 children's book of the same name by author Bernard Waber and tells the story of an odd friendship between Josh Primm and his crocodile friend, Lyle, who helps teach those around him to be kind. It stars Shawn Mendes as the voice of Lyle and Winslow Fegley as Josh. Rated PG for mild peril and thematic elements. (ClearPlay offers a filter.)
4. Heaven Sent (Pure Flix)
A grandmother hurt by her past meets a widowed pastor through the assistance of 21st-century technology. This romantic comedy film stars Karen Abercrombie (War Room), Jemarcus Kilgore (Black Lightning), J. Leon Pridgen II (Captive) and Charlene Tilton (Dallas, A Welcome Home Christmas). Tilton told Crosswalk she was attracted to the faith-based project because the filmmakers "kept it real." "They're Christians, but they're having problems," she said. The film is "the best thing I've ever done," she said. "It's such a good movie."
Photo courtesy: ©Sony Pictures, used with permission.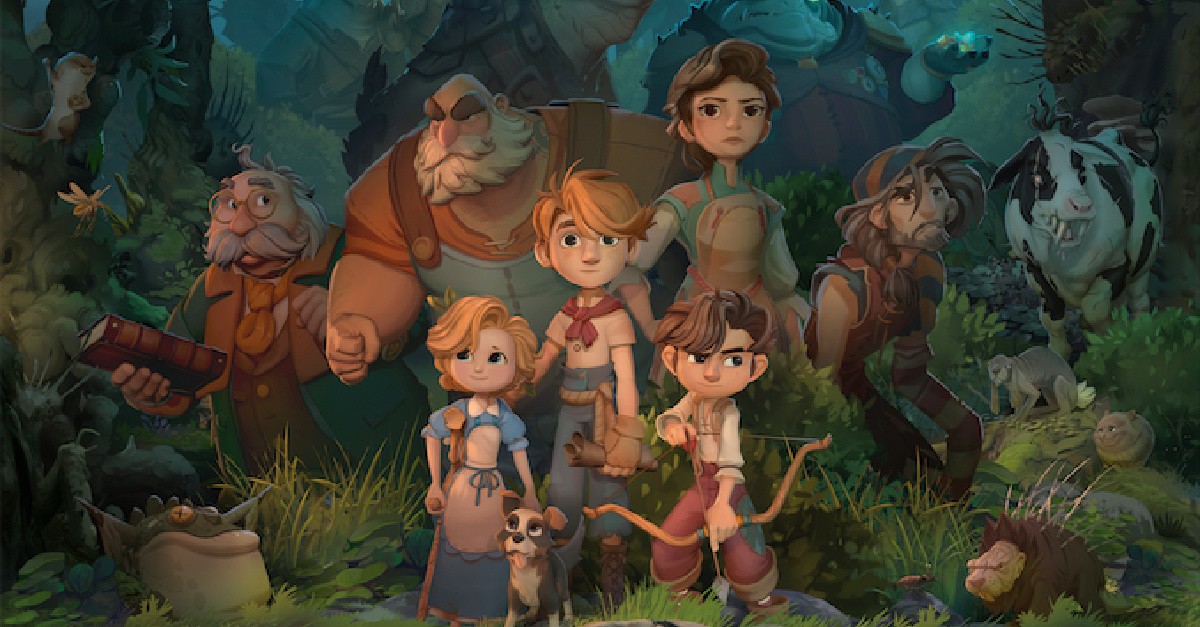 5. The Wingfeather Saga (Angel Studios)
A family bands together in a fantastical world of creatures and monsters to fight their evil overlords, the Fangs. This animated series is based on the popular children's novels by Andrew Peterson and includes solid lessons about purpose, love, family and identity. (We see the family pray to "the Maker.") Unlike what is seen in mainstream titles, the parents and children in The Wingfeather Saga work together and support one another. It's the best new television series for families. Visit Angel.com.
6. Torchlighters: The Richard Allen Story (Redeem TV)
A man born into slavery purchases his freedom and then founds the African Methodist Episcopal Church. It's the newest episode of the popular animated Torchlighters series and tells the true story of Richard Allen, who was ordained by American bishop Francis Asbury in 1799 as the first African American minister in the Methodist church. Visit RedeemTV.com, which houses the entire Torchlighters series.
7. Minions: The Rise of Gru (Netflix)
A young boy with the goal of becoming a supervillain seeks approval from his idols, the criminal gang known as the "Vicious 6." This hilarious animated film follows the backstory of Gru, who is better known as the lead character in the Despicable Me franchise. It doesn't include the redemptive message of those earlier films but is nevertheless worth watching – if nothing more than to laugh at the antics of Gru's new friends, the Minions. Rated PG for some action/violence and rude humor. (Clearplay and VidAngel offer filters.)
Also worth considering: Open Season and Open Season 1 (Netflix, March 1), The Girl Who Believes in Miracles (Pure Flix, March 15), War Room (Pure Flix, March 1) and Rudy (Pure Flix, March 1).
Photo courtesy: ©Angel Studios, used with permission.