3 Things to Know about Southern Gospel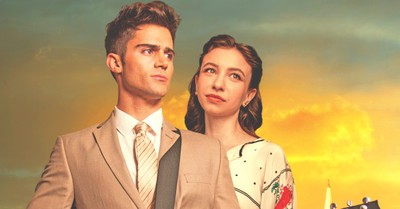 By Michael Foust, Crosswalk.com
Samuel is a talented young man with a passion for the gospel and a desire to tell others about God's grace.
A tragedy led him to that perspective. Years ago, he was a hard-partying rock-and-roll star who was arrested for drug possession and faced years behind bars when a judge threw out the criminal charges and gave him a second chance at life.
Overwhelmed by God's providence, Allen subsequently dedicated his life to the pastorate.
And now, he wants his church members to embrace God's grace, peace and joy.
But the denominational leaders – the leaders who hire and fire ministers – don't see the world the same way. They say God's approval requires following a set of man-made rules: no wearing makeup, no watching movies, and no listening to "worldly music."
For a while, Samuel is able to skirt the approval of the leaders. His church grows from 140 to 180 to 370.
Soon, though, his superiors intervene. And soon, Samuel is out of the pulpit.
Stung by the rejection of fellow Christians, he and his wife move to another state, unsure about their future.
Will Samuel ever return to the church?
The new faith-based film Southern Gospel (PG-13) follows the story of Samuel. Here are three things you should know:
Photo courtesy: ©Southern Gospel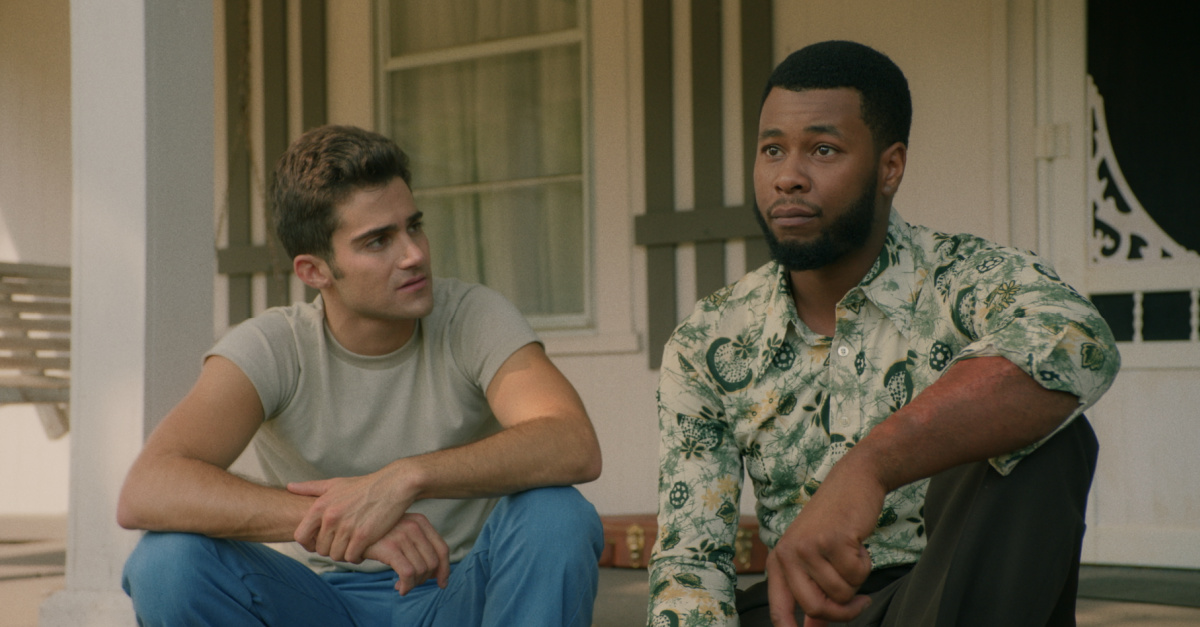 1. It's a True Story of Grace and Second Chances
The film is based on the true story of Samuel and Julie Allen, who founded Dream Church in Florida in 1986. The film, though, spans multiple decades.
Southern Gospel opens in the 1950s, with a young Samuel sitting in a straight-laced Sunday School class while his gray-haired teacher tells the children they'll end up in hell if they curse. The film quickly cuts to a scene of Samuel's father, the church's pastor, who tells the congregation that God looks at the heart: A person may not touch a bottle of whiskey, he says, "yet they walk around drunk on their own pride." His father further rejects the church's rules when he purchases Samuel an electric guitar – another denominational no-no.
The film soon transitions to the mid-60s in Birmingham, Ala., with a teenage Samuel standing on stage and singing a gospel tune for a large youth rally. Samuel's future in the church seems bright, yet a tragedy within the community – he gets blamed for something he did not do – leads him to walk away from Christianity. He joins a secular rock-and-roll band. He takes part in the drug scene. He then gets arrested – and then gets a second chance.
Southern Gospel contrasts the boundless grace of Christ with the man-made, rules-based system that Jesus opposed. It's an inspiring film about second chances, forgiveness and redemption. Toward the end, Samuel faces a dilemma: Will he forgive the church members who caused him so much pain? As his father told him, "You can only love the Lord as much as the person you love the least."
Photo courtesy: ©Southern Gospel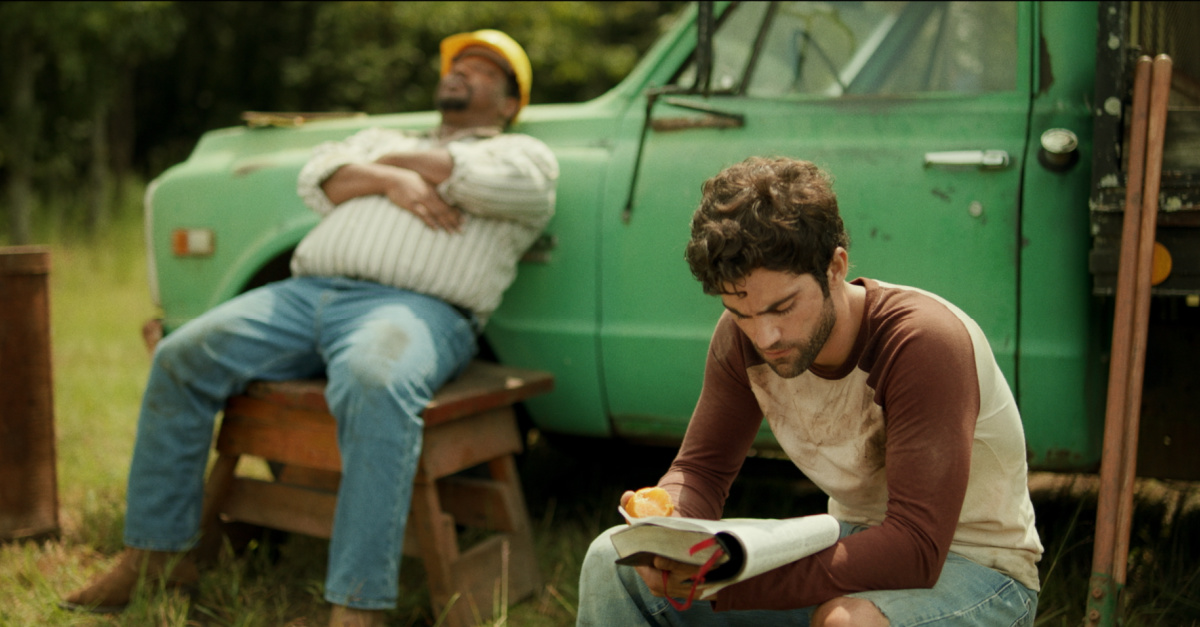 2. It Stars an Emmy-Nominated Actor ... Who Was Baptized on Set
Emmy-nominated actor Max Ehrich plays the lead role, portraying a teen-aged Samuel and then (via makeup and a beard) an older Samuel. He is best known for his portrayal of Fenmore Baldwin in 100-plus episodes of The Young and the Restless, for which he received four Daytime Emmy nominations. Ehrich is phenomenal in Southern Gospel. He also sings.
"I cried when I read the script," Ehrich told Crosswalk. "I really fought hard for this role because I knew deep in my soul – I was so drawn to it."
The film includes a scene of Samuel being baptized by his on-screen father. But when the cameras weren't rolling, Ehrich says he, too, was baptized by a pastor on set.
"That's how deeply it impacted me," Ehrich said of his baptism. "… This movie never left me in a sense. I feel like my character, and my faith will never be where it was before. ... It's so much stronger now that I've done this film – that I get to carry it out with my art, being able to spread not only my faith but also the gifts that God has given me."
Ehrich said he wants to do more faith-based projects.
Photo courtesy: ©Southern Gospel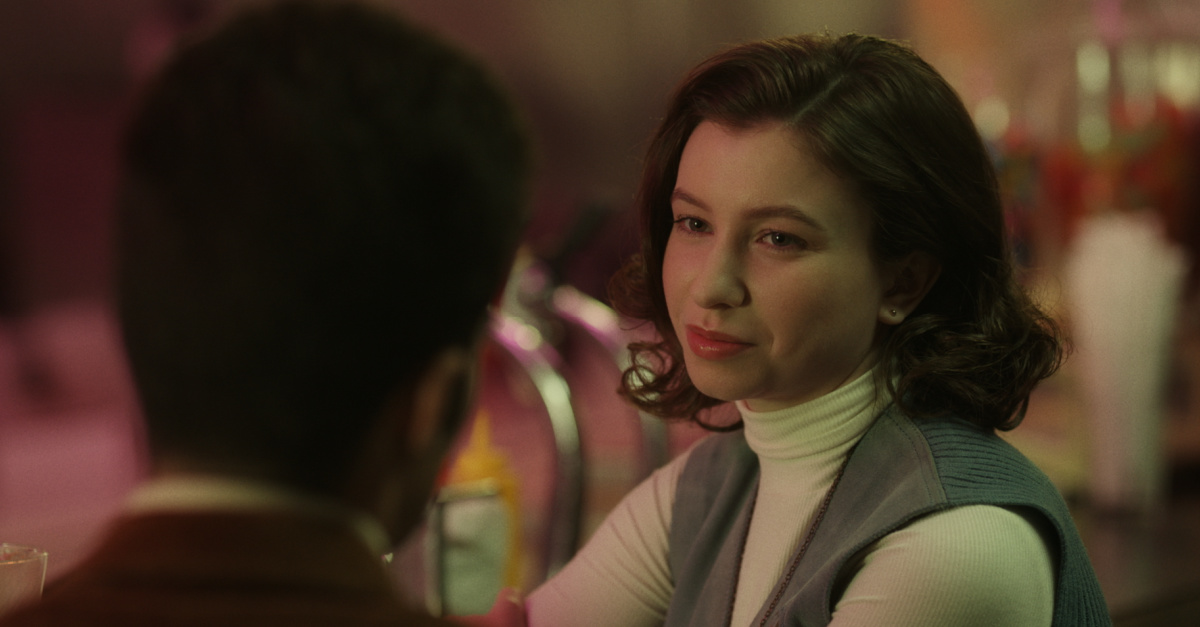 3. It's not a Typical Faith-Based Film
Like many faith-based films, Southern Gospel includes a clear presentation of the Good News. But unlike those movies, it also incorporates PG-13 content. It includes some coarse language (details below). It includes a suicide scene (we see a man point a shotgun at himself before the screen goes black; we then hear a shot). We see a father slap his teenage daughter. A woman says she was sexually abused as a child. A man invites a prostitute to his hotel but changes his mind and doesn't allow her to enter the room. We also see a rock singer take illegal drugs (he places a substance under his tongue).
Southern Gospel is rougher than many faith-based films. It's also better than most faith-based movies. Ehrich carries much of the weight, but others are solid, too, including Katelyn Nacon (Walking Dead), who portrays his on-screen wife, and Gary Weeks (Instant Family, Spider-Man: No Way Home), who plays his on-screen husband. Solid cinematography and an impressive script help you get lost in the story.
Southern Gospel joins a list of faith-centric films – Jesus Revolution, among them – that are destroying society's perception of the faith-based genre. There's no "cheese" in Southern Gospel. It's just a well-made movie about God's infinite grace.
Southern Gospel is rated PG-13 for mature thematic content, drug use, some violent content, suicide, and language. Language details: h-ll (2), d--n (1), SOB (1), a-- (2) misuse of "God" (2).
Entertainment rating: 4 out of 5 stars.
Family-friendly rating: 3.5 out of 5 stars.
Photo courtesy: ©Southern Gospel
---
Michael Foust has covered the intersection of faith and news for 20 years. His stories have appeared in Baptist Press, Christianity Today, The Christian Post, the Leaf-Chronicle, the Toronto Star and the Knoxville News-Sentinel.
Looking for Wholesome Family Films This Christmas Season? Listen to Our Culture Expert Share Her Top 5 Family-Centered Films - Perfect for Family Movie Night!
The views and opinions expressed in this podcast are those of the speakers and do not necessarily reflect the views or positions of Salem Web Network and Salem Media Group.