4 Things You Should Know about Devotion, the Film about a Korean War Hero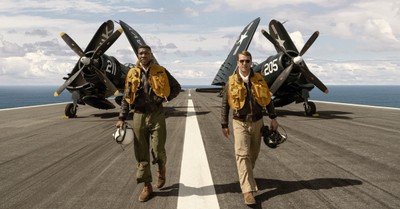 By Michael Foust, Crosswalk.com
Jesse Brown is a talented pilot who is rising the ranks within the Navy.
He's also black, which makes him a target for racial slurs in 1950 America, merely two years after the military was desegregated.
Brown, though, is determined to overcome every obstacle. He did that in high school, becoming the first graduate from his school to enroll at a predominantly white college. He did that in flight school, where he became the first African American to complete the training and graduate.
And now Brown is being asked to put his life on the line in a growing world conflict in Korea, where the communist world and the free world are in a battle for ideas and land in what is now known as America's "Forgotten War" – the Korean War.
"You're taking me to the Bahamas when I get back," his wife tells him.
Will he return?
The new movie Devotion (PG-13) tells the story of Brown, starring Jonathan Majors in the lead role, Christina Jackson as his wife, Daisy, and Glen Powell as his friend, Tom.
Here are four things you should know:
Photo courtesy: ©Sony, used with permission.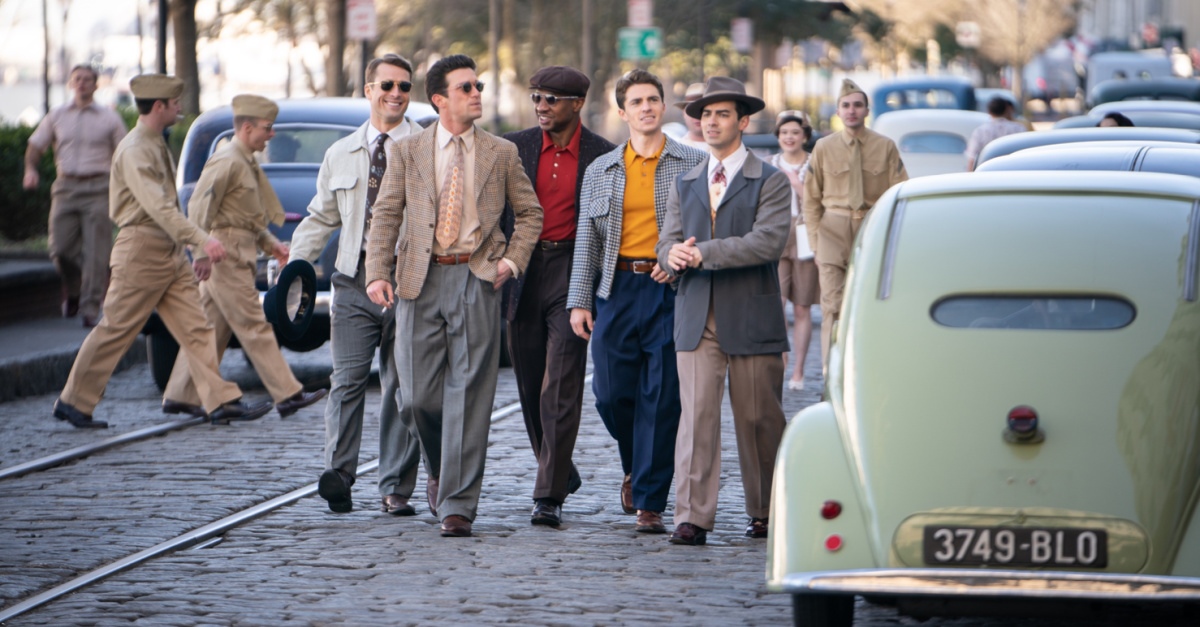 1. It's Based on a True Story
Devotion is based on a book of the same name (by Adam Makos), which itself was based on the true story of the friendship between Navy pilots Jesse Brown (a black man) and Tom Hudner (a white man) during the Korean War.
Brown was the first African American to complete U.S. Navy flight training. He was born in Mississippi to a sharecropper family and enrolled in 1944 at Ohio State University. His high school principal wrote to him: "As the first of our graduates to enter a predominantly white university, you are our hero." He joined the Naval Reserve to pay for college but was told he would never fly a plane due to his race.
During the Korean War in 1950, Brown was forced to crash land his plane due to an oil leak. Trying to save his friend, Hudner also crash-landed his plane so he could tend to Brown's injuries.
Photo courtesy: ©Sony, used with permission.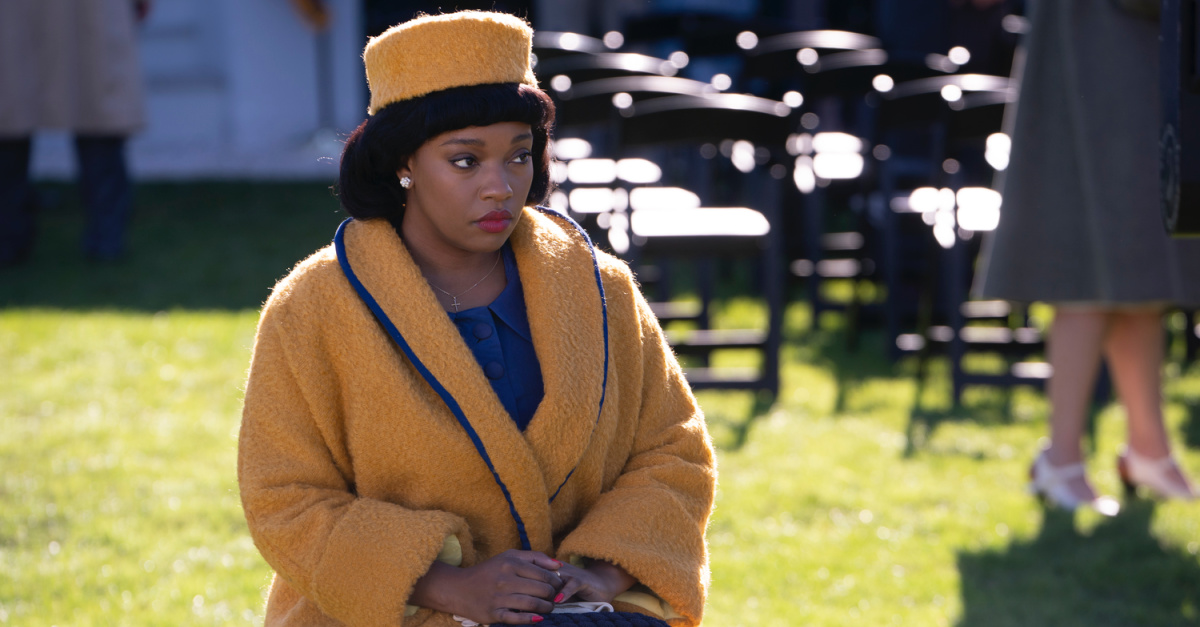 2. It's about Family, Determination … and Devotion
The movie gets its name, Devotion, from the personal devotion of Brown and Hudner – to each other, to their country, to their mission, and to their families.
Brown is a devoted husband to his wife and a devoted father to his young daughter. Much of the movie involves scenes from his home life, where he and his wife, Daisy, openly discuss the danger of his career. (A test aircraft is labeled the "widowmaker.")
"Just be careful," she tells him, trying to be optimistic.
Brown remains devoted even when they're apart. During training exercises in Cannes, France, his friends chase girls. Brown, though, buys his wife a gift. (He even walks to the beach shore and pretends to wave at her across the sea.)
Brown and Hudner become friends in an era when segregation was prominent. (When Hudner's white friends hurl hateful remarks toward Brown, Hudner defends him.)
The plot of the film is not faith-based but nevertheless mirrors the close friendship of David and Jonathan of Scripture. ("A real friend sticks closer than a brother," Proverbs 18:24 says.)
Photo courtesy: ©Sony, used with permission.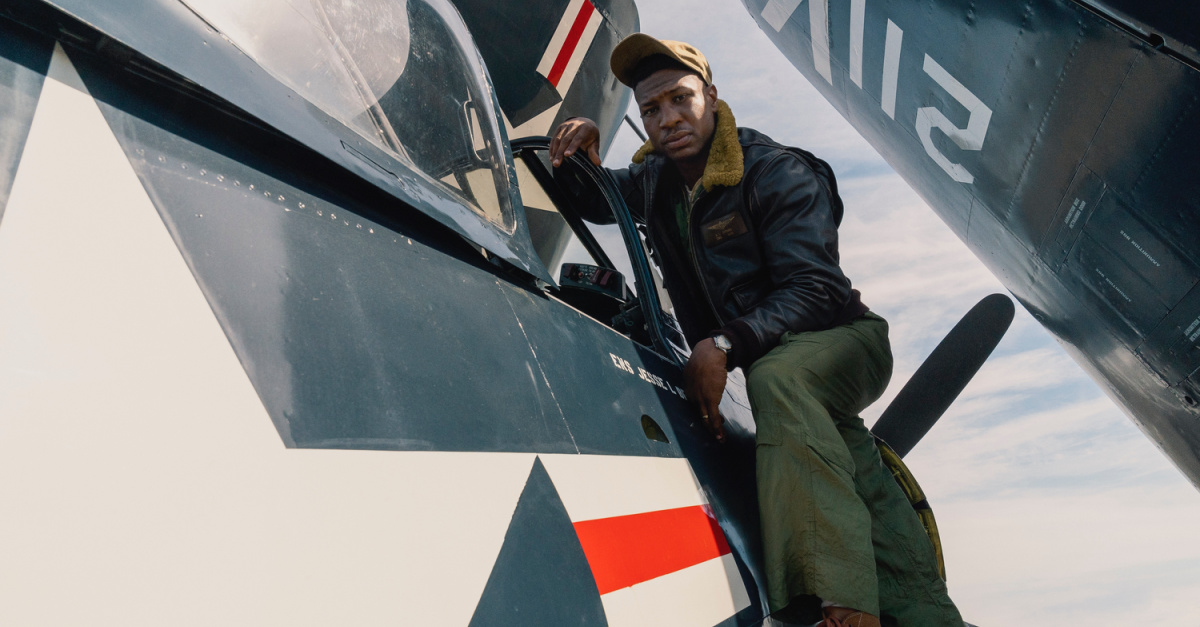 3. It's about Love and Courage amidst Hate
Brown doesn't want notoriety. He doesn't want to be compared to Jackie Robinson, the first African American to play in the Major Leagues in the modern era.
"I can't say I'm special," he tells a Life Magazine photographer and newsman who had been tasked with reporting on his story.
But Brown can't escape who he is. He has friends in the military ranks – Hudner and a few others, including actress Elizabeth Taylor – but he has plenty of detractors, too, who want him to fail. All because of the color of his skin.
White neighbors refuse to wave at him. They make a complaint to the police when he and Daisy play their music. During one poignant scene, he reveals that trainees in Naval flight school didn't believe black people could swim. The trainees – he tells Hudner – held his head underwater and put weights in his flight suit, hoping to watch him drown.
"They wouldn't have cared if I died in that pool. But every time, I made it out," Brown says. "... I can't tell you how many times people have told me to give up, quit, die."
In the face of hatred, Brown responds with determination. We never see him throw a punch. We don't even see him respond with an unkind word.
Photo courtesy: ©Sony, used with permission.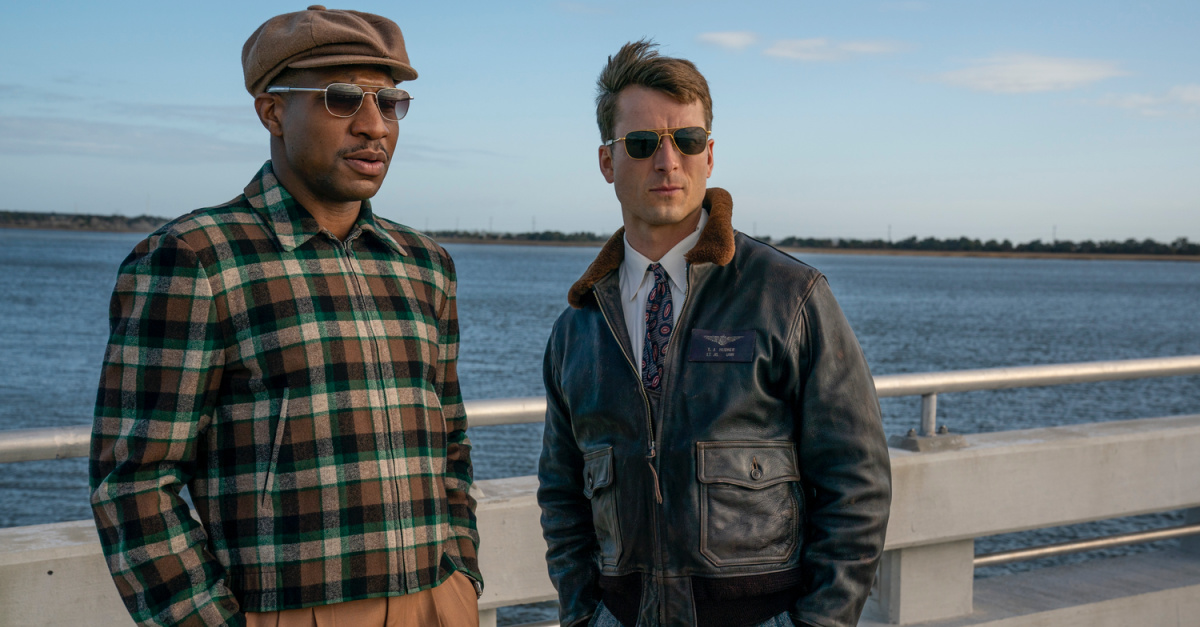 4. It Hopes to Spark Real-Life Action
Roughly half of Devotion is the backstory to Brown's life. The other half involves action within the Korean War – much of which takes place over snow-peaked landscapes and mountains. It's some of the best-ever war film cinematography, showing us the view from the cockpit, the aircraft carrier and land. It's so realistic that it's easy to forget it's computer generated.
Brown died in the Korean War, his body left behind by reluctant friends who themselves were facing threats from the approaching enemy. (Brown posthumously received the Distinguished Flying Cross, the Air Medal and the Purple Heart.)
Hudner spent much of his life trying to bring Brown's body home but was unsuccessful. (The site of Brown's remains has not been found.) In the wake of the deaths of Hudner and Daisy, multiple organizations have taken up the cause. Makos hopes the film renews the effort.
Rated PG-13 for strong language, some war action/violence, and smoking. Language details: s--t (3) misuse of "Jesus" (2), h-ll (7), a-- (4), d--n (4), n-word (3),
Entertainment rating: 4 out of 5 stars.
Family-friendly rating: 3 out of 5 stars.
Photo courtesy: ©Sony, used with permission.
---
Michael Foust has covered the intersection of faith and news for 20 years. His stories have appeared in Baptist Press, Christianity Today, The Christian Post, the Leaf-Chronicle, the Toronto Star and the Knoxville News-Sentinel.