4 Things You Should Know about Jesus Revolution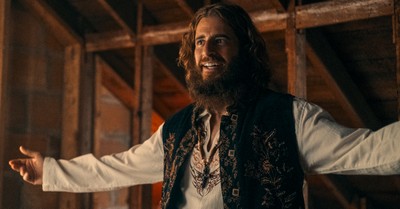 By Michael Foust, Crosswalk.com
Chuck Smith is a middle-aged California pastor struggling to understand the youth of 1968 America.
As he sees it, they listen to bad music, they dress funny, and they're dirty.
"What they need is a bath," the straight-laced Smith mumbles.
These so-called "hippies" dominate the cultural landscape with their mantra of "sex, drugs and rock and roll."
These youngsters are, Smith believes, the primary source of cultural decay.
But then Smith meets a hippie who claims to be Christian. His name is Lonnie Frisbee, and he rejects the sex-and-drugs message that so many people in his generation have bought. It's true that Frisbee dresses funny, but he also loves Jesus – and he believes Smith can be the catalyst for a hippie-led revival.
Will Smith and his church go along with the plan?
The new movie Jesus Revolution (PG-13) follows the story of Smith and Frisbee, who team up to spark a movement that spreads across the country. The film stars Jonathan Roumie (The Chosen) as Frisbee, Kelsey Grammer (Cheers, Frasier) as Smith, Joel Courtney as Greg Laurie, Kimberly Williams-Paisley (Father of the Bride) as Laurie's mother and Anna Grace Barlow as Laurie's girlfriend and future wife Cathe.
Here are four things you should know:
Photo courtesy: ©Lionsgate, used with permission.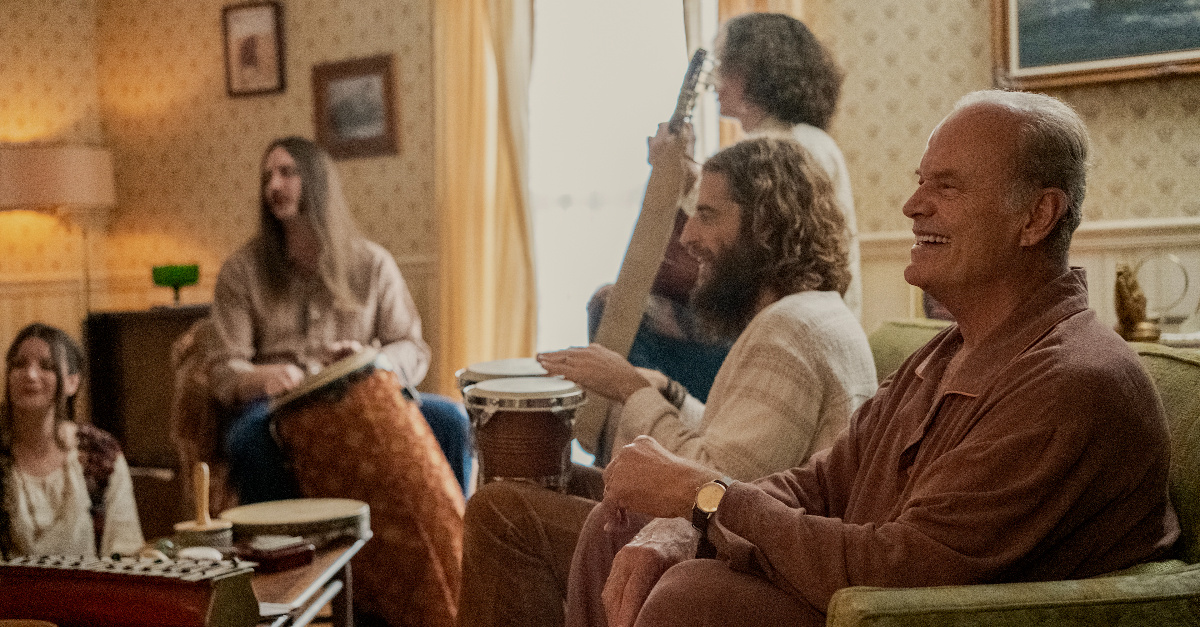 1. It's Based on a Remarkable True Story
The film tells the true-life story of the so-called Jesus Movement, which sprang on the West Coast in the late 1960s from the hippie movement and spread nationwide. Just a few years earlier, Time Magazine had published a controversial cover story asking the question: "Is God Dead?" (We see that magazine cover early in the film.) But five years later, in 1971, the Jesus Movement revival was so widespread that Time Magazine put a depiction of Christ on the cover under the banner "The Jesus Revolution." That momentum continued in 1972, when 80,000 college and high school students filled the Cotton Bowl in Dallas as part of Explo '72 to hear messages from Billy Graham and Bill Bright and to enjoy music from Love Song, Johnny Cash, Kris Kristofferson, Andre Crouch and the Disciples. The movement birthed the ministries of people like Chuck Smith (Calvary Chapel) and Greg Laurie (Harvest Ministries). It also birthed a popular phrase: "Jesus freaks" (later the name of a DC Talk song).
Jesus Revolution follows the California angle of this movement, focusing specifically on Smith's embrace of Jesus-loving hippies who had no home. They didn't fit into the Woodstock-era sex-and-drugs culture, and they were too countercultural for most congregations. (In Jesus Revolution, Frisbee and his friends often go barefooted. One church member complains to Smith: "The girls are wearing halter tops. And half of them aren't wearing shoes.")
"Chuck and Lonnie were polar opposites, but God just used them as nitroglycerin to kind of ignite this movement," producer Andy Erwin told Crosswalk. "Chuck was one of the first people to let the hippies in the church."
Photo courtesy: ©Lionsgate, used with permission.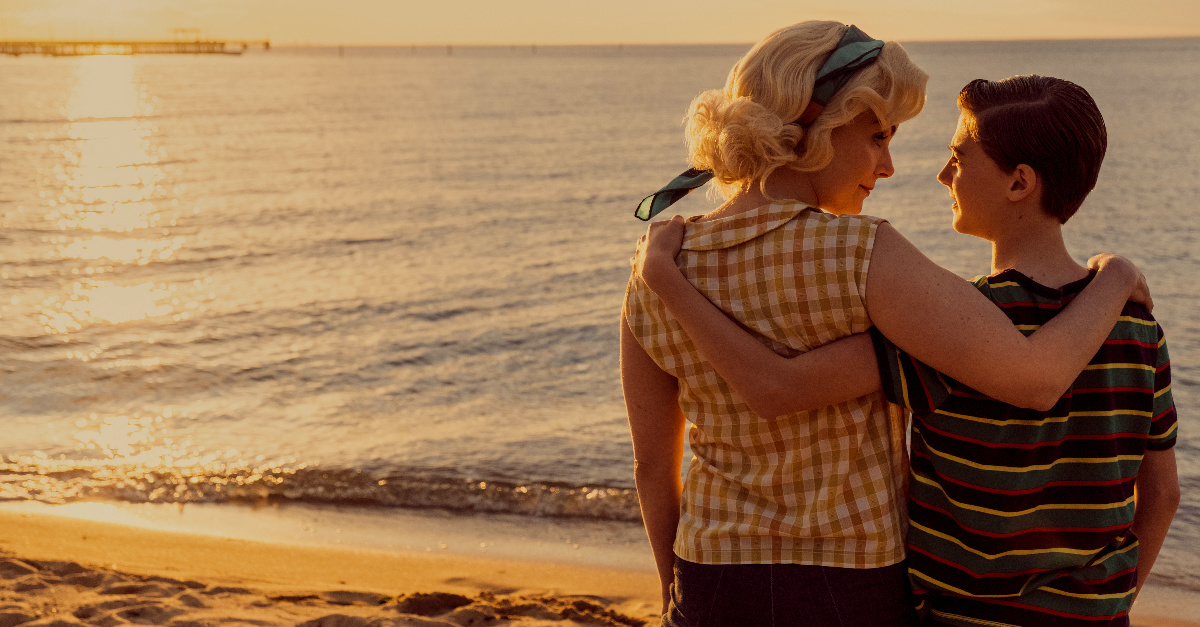 2. It Was Made for Such a Time As This
Jesus Revolution was filmed in the early months of 2022, nearly a full year before a student-led revival broke out at Asbury University in Wilmore, Ky. To say the film's timing couldn't be better is … well … an understatement. It seems God-ordained.
"It gave me chills," Erwin said. "It's a God moment."
The 2023 Asbury revival caught the attention of mainstream media, spanned more than 300 consecutive hours and spread to other campuses.
Five decades ago, in 1970, during the Jesus Movement, another revival began at Asbury. The 1970 one lasted 144 hours.
"The climate is right" for another revival in America, Erwin said.
Although the script carries the film, the cast makes it believable. Grammer, who portrays Smith, said his wife called the film the "best thing" he's ever done. Although Roumie is best known for his role in The Chosen, it doesn't take long to put that in the back of your mind and imagine him as Frisbee. Roumie is phenomenal.
The film was made by the same filmmakers who also produced I Can Only Imagine, I Still Believe, American Underdogand Woodlawn. Like Jesus Revolution, all four of those films were based on true stories.
True stories, Erwin said, are better able to convey a gospel-centric message to a general audience. The viewer's "defenses go down [because] they don't know how to criticize somebody's real-life experience," he said.
Photo courtesy: ©Lionsgate, used with permission.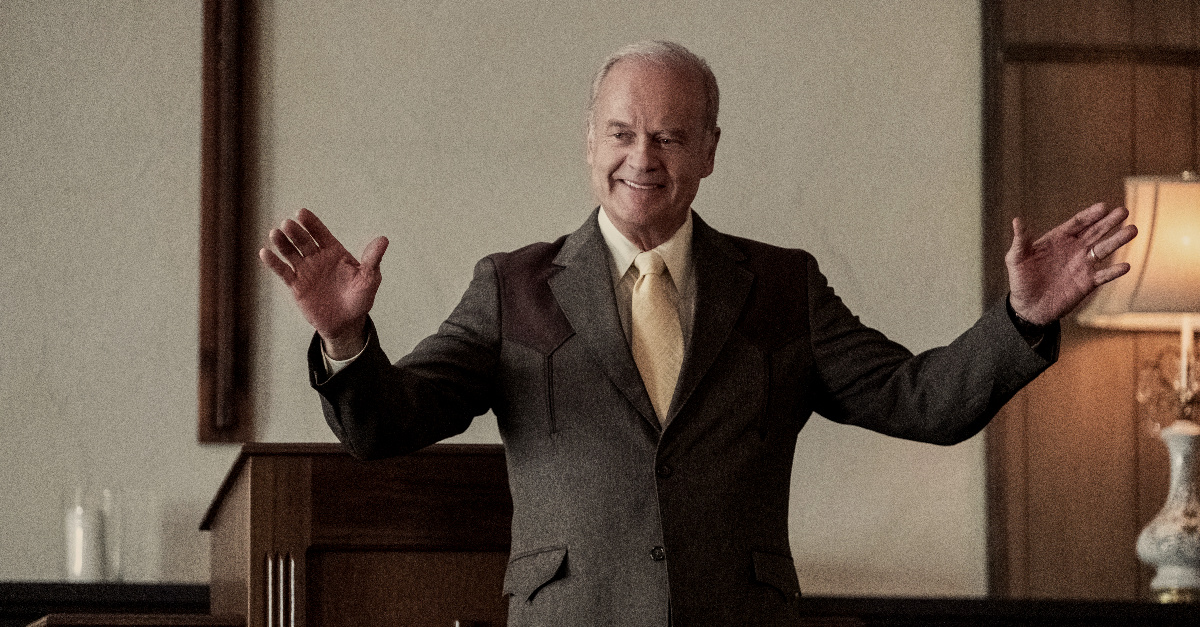 3. It's Convicting, Inspiring … and Surprising
The gospel requires that we embrace the uncomfortable and love those who look different. That's what the first-century Christians did. It's also what Chuck Smith did. As the film opens, Smith and his small congregation are navigating an ever-changing world yet pushing back against the 1960s trends. Smith has no desire to change his methods but faces a dilemma when his teenage daughter picks up a Jesus-loving hippie hitchhiker and brings him home. The hitchhiker is Lonnie Frisbee, a long-haired hippie who contrasts greatly with the straight-laced Smith.
They are as different as night and day, yet they share a passion for the gospel. Soon, Smith's home is filled with tie-dye-wearing hippies who are attracted to the love of Christ.
"If I bring them into my church, I'm gonna lose my job," Smith tells Frisbee.
Nevertheless, Smith does welcome the hippies into his congregation. (During one powerful scene, he washes their bare feet before they enter.) Some members leave. Most, though, remain.
Jesus Revolution reminds us that the gospel requires humility and selflessness. Sometimes, it also requires changing methods, even though the message remains the same.
It's a message that is both inspiring and convicting. For those not familiar with the story, the film also offers a few surprises. The Smith-Frisbee partnership eventually crumbles. Frisbee wants a church service full of spontaneity. (We see him laying hands on a woman who falls backward.) Smith, though, wants organization. They agree to go their separate ways, similar to the biblical story of Paul and Barnabus.
"God went on to use both men in their own individual ways," Erwin said.
Photo courtesy: ©Lionsgate, used with permission.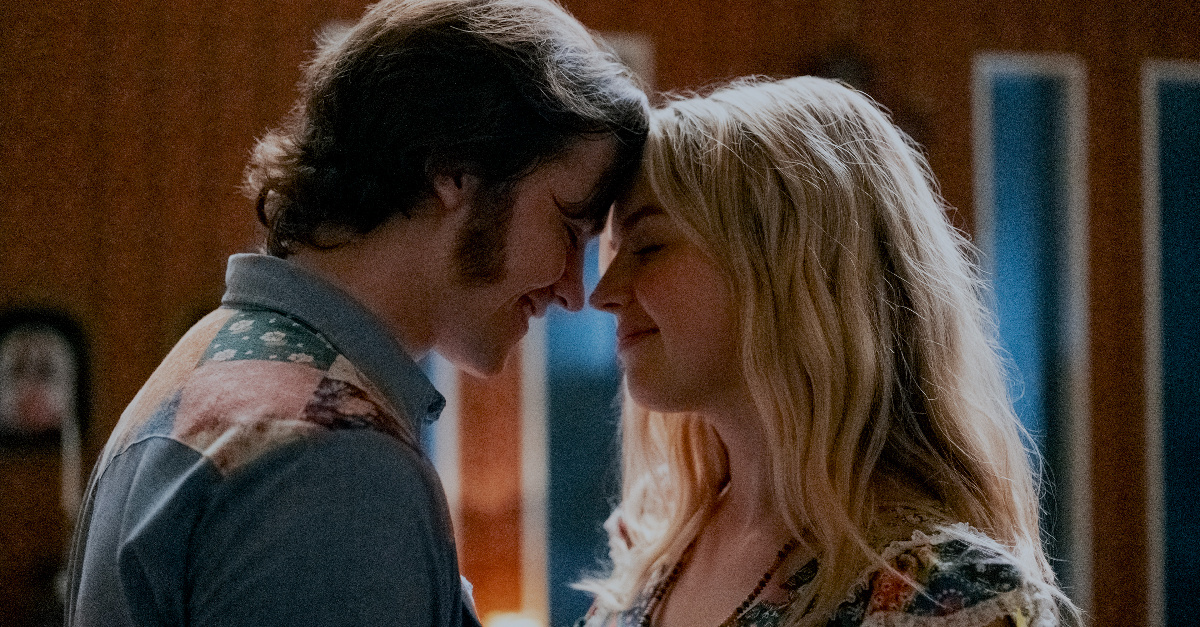 4. It's Evangelistic
Jesus Revolution spotlights a truth found in Ecclesiastes 3:11, which says God has "planted eternity in the human heart." Translation: The material things of this world can never bring true joy. Only Christ can do that.
Young people are taking drugs, Frisbee says, because they are involved in a quest for purpose.
"There is an entire generation now searching for God," Frisbee tells Smith. "We thought acid was going to save the world. That was a lie."
The Woodstock generation, he says, is looking for meaning "in all the wrong places." Of course, that's true of every generation, including the modern day.
"I think this [film], more specifically than anything we have done, is an opportunity for evangelism," Erwin told Crosswalk.
For parents who want to bring their children, the film has only minor thematic concerns. We see young people with joints and hallucinating. (One young woman froths at the mouth but survives).
We also see a woman drunk at a bar. (Later, we learn she died in a car wreck). The film contains no coarse language or sexuality.
Jesus Revolution transports us to an era of culture-changing fashion and groundbreaking music while delivering a timeless message: Jesus saves. (Frisbee and his friends often point heavenward while saying in unison, "One way.") The film's score is perfect.
Jesus Revolution is one of the most uplifting films you'll ever see.
Rated PG-13 for strong drug content involving teens and some thematic elements.
Entertainment rating: 5 out of 5 stars
Family-friendly rating: 4 out of 5 stars
Photo courtesy: ©Lionsgate, used with permission.
---
Michael Foust has covered the intersection of faith and news for 20 years. His stories have appeared in Baptist Press, Christianity Today, The Christian Post, the Leaf-Chronicle, the Toronto Star and the Knoxville News-Sentinel.
Looking for Wholesome Family Films This Christmas Season? Listen to Our Culture Expert Share Her Top 5 Family-Centered Films - Perfect for Family Movie Night!
The views and opinions expressed in this podcast are those of the speakers and do not necessarily reflect the views or positions of Salem Web Network and Salem Media Group.