4 Things You Should Know about Lifemark, the Kendricks' Uplifting Movie about Adoption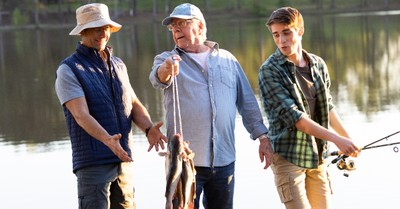 By Michael Foust, Crosswalk.com
David is an 18-year-old high school senior who is enjoying his final year of carefree living before he ventures out into the real world.
He's hanging out with friends. He's thinking about the future. He's also enjoying his favorite sport: wrestling, with an eye toward a college scholarship.
"I heard that there's scouts coming," he says of the upcoming wrestling championships.
David's senior season – it seems – is going just as he planned.
But then things went awry.
First, he passes out during a wrestling meet. And then he learns he has a medical condition that will end his wrestling career.
That news, though, is eclipsed by even more earth-shattering news: His birth mom wants to meet him face to face. This heroic woman (Melissa) gave birth to David 18 years ago and chose Jimmy and Susan – the only parents David has known -- to raise him.
It's something David has spent his teen years trying not to think about.
"I just put it out of my mind," he says.
At first, he ignores the thought. Soon, though – with the support of his adoptive parents – his heart begins to change. And soon, he is driving to another state to meet the birth mom he's never seen.
How will it go?
The new film Lifemark (PG-13) tells the story of David's journey of discovery to learn more about his past. It's the latest film by Alex and Stephen Kenrick and stars Kirk Cameron as the adoptive father and Raphael Ruggero in the lead role of David.
Here are four things you should know about Lifemark:
Photo courtesy: ©Fathom, used with permission.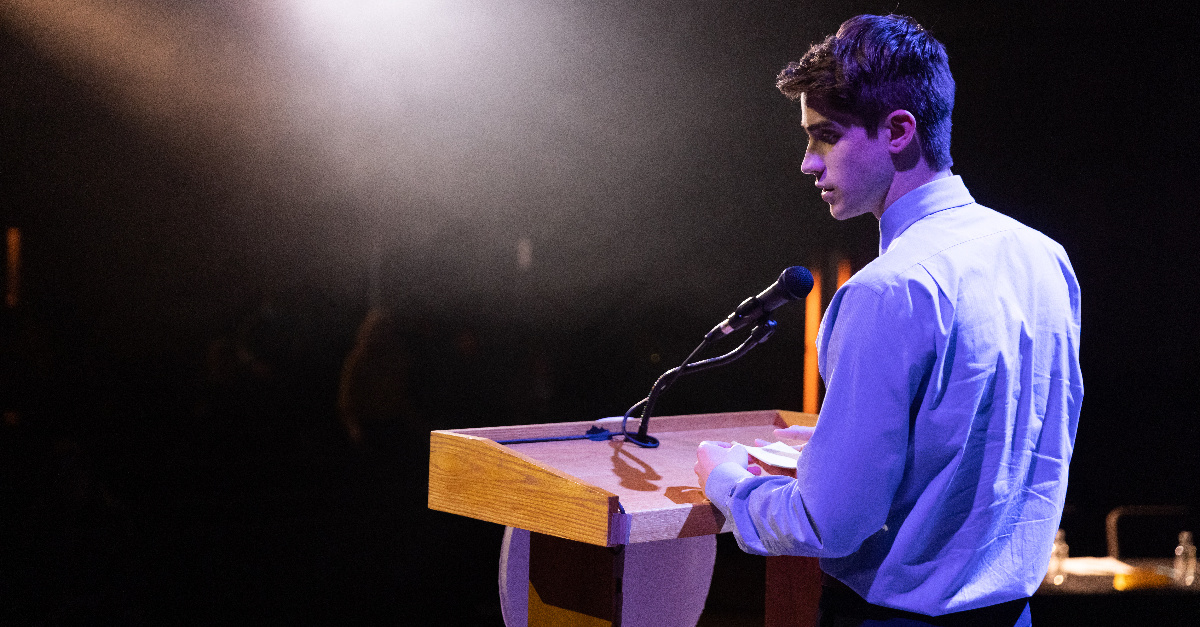 1. It Captures the Emotions of Adoption
Lifemark perfectly encapsulates the emotions of the adoption process – the uncertainty, the grief, the numbness, the relief and the utter joy. We watch as the birth parents – teenagers – process the shock of a surprise pregnancy. We see them sort through dozens of prospective parent profiles before landing on one that grabs their attention. (The prospective parents enjoy camping and fishing – a semi-requirement for the birth mom.) Meanwhile, we experience the sentiments of the adoptive parents: the ambivalence toward adoption following the tragic death of two young children ("I can't go through another loss") and the excitement upon learning they were chosen by Melissa to be the parents of a newborn.
You feel empathy for both sides – the birth parents and the adoptive parents – as you cheer for David to have success in life. (During a series of flashbacks, we watch him age from a newborn to a toddler to a young child.)
Like every other Kendrick movie you've seen, Lifemark has plenty of scenes that will bring tears to your eyes. One of the best ones involves David giving a speech on adoption in front of a large audience ("I'm thankful for the family that God's given me") at the exact same time his birth mom – hundreds of miles away – looks at pictures of him, marveling at the outstanding man he has become.
The film is inspired by a true-life story and documentary, I Lived on Parker Avenue.
Photo courtesy: ©Fathom, used with permission.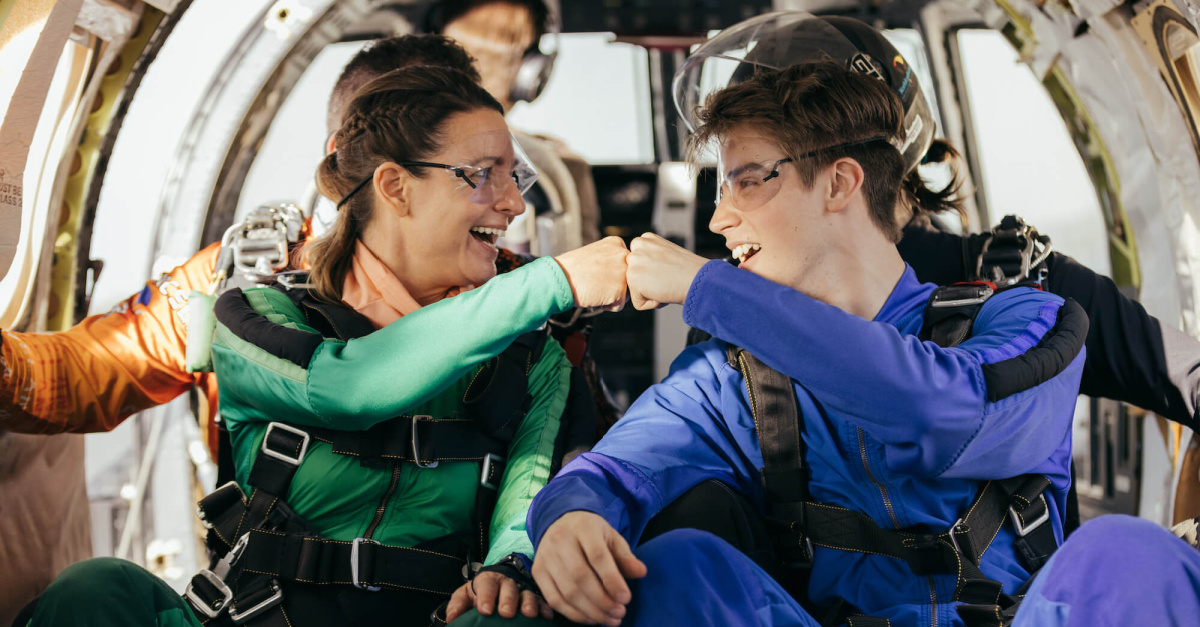 2. It Was Rejected by Hollywood Studios
Lifemark producers Alex and Stephen Kendrick have enjoyed plenty of box-office success in recent years. War Room(2015) was the No. 1 movie in America on its second weekend of release. Overcomer (2019), Courageous (2011) and Fireproof (2008) all opened in the Top 4.
Even so, Hollywood studios refused to distribute Lifemark due to its pro-life theme, Alex Kendrick says. In the film's final moments, we learn that Melissa nearly opted for abortion over adoption. In one poignant scene, she takes David to the site of the former abortion clinic. (We see nothing that is graphic.)
"Several of the studios that have courted us in the past and [have] wanted us to go with them as distributors, they all turned down this film," Kendrick told Crosswalk. "They said we're not releasing this one, because we're scared of the response."
The Kendricks chose not to change the film.
"We cannot be ashamed or afraid to share the truth regarding this subject – to share a true story," Kendrick told Crosswalk.
Lifemark is being released by Fathom, a company that's run by theater chains AMC, Regal Cinemas (Cineworld) and Cinemark.
It will be in theaters for one week beginning Sept. 9.
Photo courtesy: ©Fathom, used with permission.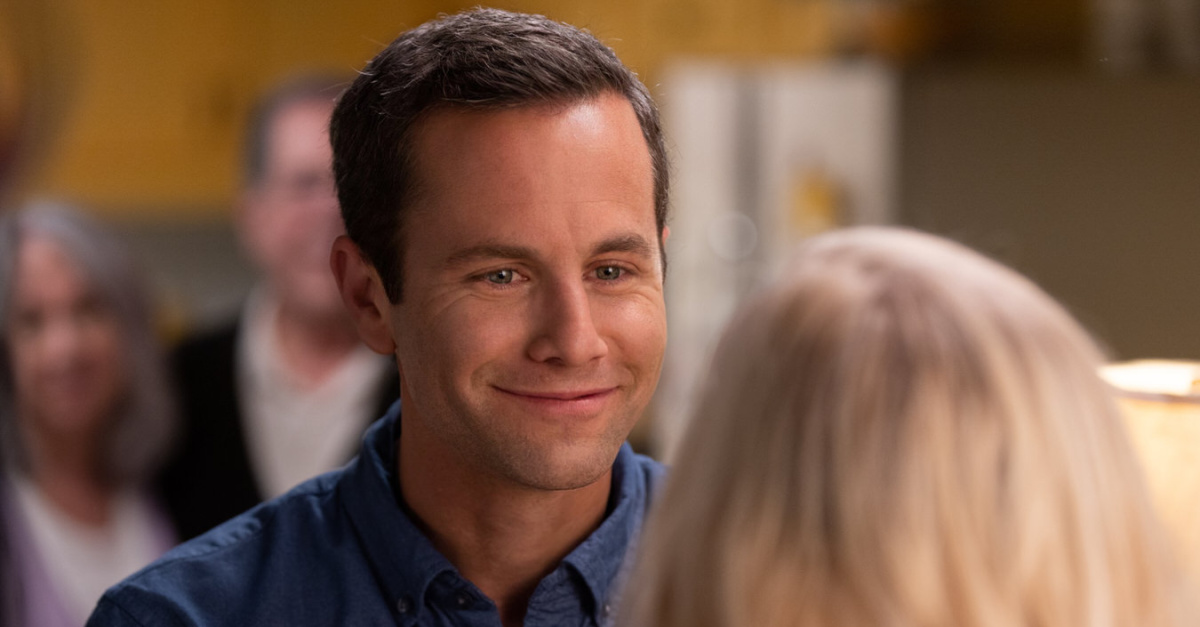 3. It Uses Flashbacks and De-Aging Technology
The timeline of Lifemark – nearly two decades – presented plenty of challenges to the Kendricks. Do you choose two sets of actors, one for the "young" scenes and one for the "old" ones? Or, alternatively, do you use computer technology to transform the actors' on-screen appearance?
Lifemark employed both options. For the birth parents, two sets of actors and actresses were chosen. But for the adoptive parents – played by Kirk Cameron and Rebecca Rogers – the filmmakers used so-called de-aging technology.
"People are de-aged 20 years," Stephen Kendrick told Crosswalk.
The on-screen product is impressive. Kirk Cameron looks like a 50-year-old and a (roughly) 30-year-old – all in the same film.
Lifemark also relies on flashbacks to tell David's story.
In the film's opening scene, you watch a nearly 18-year-old David laugh and play with friends as they jump into a lake. Soon, though, you're learning about his past.
Photo courtesy: ©Fathom, used with permission.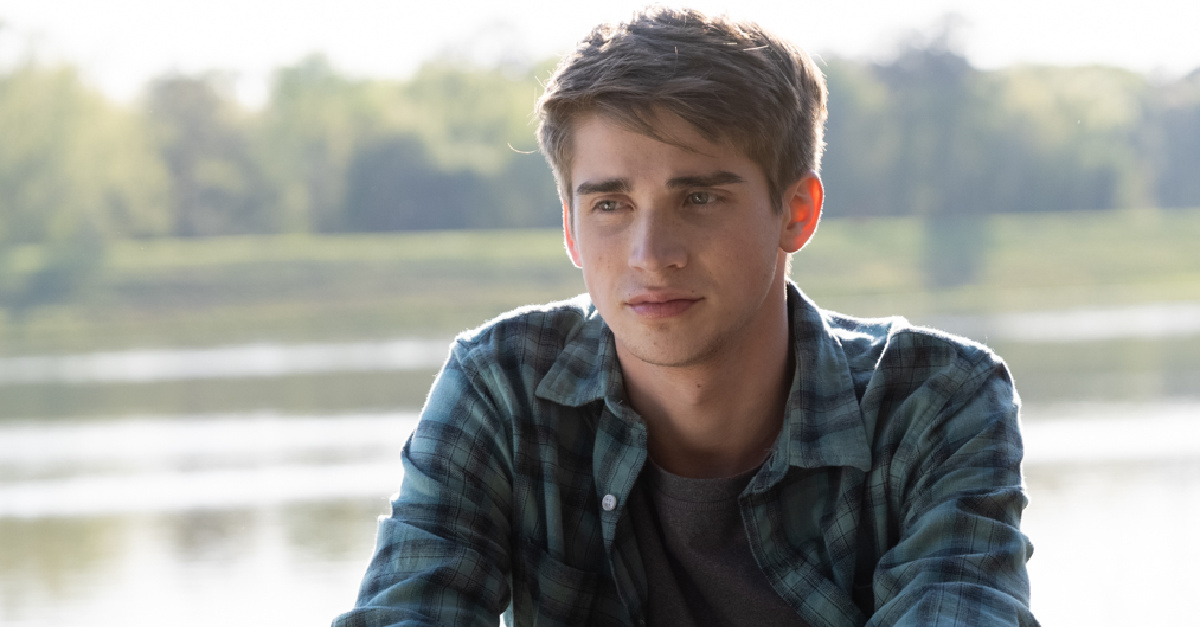 4. It's the First Kendrick Movie without a Kendrick Director
For their first six movies – beginning with Fly Wheel (2003) and continuing through to Overcomer (2019) – Alex Kendrick served as director. For Lifemark, though, the Kendricks chose a different director: Kevin Peeples (Like Arrows).
Alex and Stephen Kendricks (along with their brother, Shannon) are executive producers.
Their goal in choosing Peeples, they said, is to help raise up a new generation of Christian filmmakers.
"We're big believers in pouring into the next generation," Stephen Kendrick said. "We've been saying since 2013 – when our church prayed over us and launched us out [to form a new company] – that we wanted to intentionally invest into the next generation of Christian filmmakers."
The Kendricks participate in the Christian Worldview Film Festival, an annual gathering designed to boost the next generation of faith-based filmmakers. They also have on-set mentorships.
"Kevin has helped us behind the scenes on War Room and Overcomer," Stephen Kendricks said. "Alex basically shifted from being the quarterback of the field to being the coach on the sidelines. We're cheering on these [new] guys, but we're still heavily involved."
Even with a new director, Lifemark has the same look and "feel" of a Kendrick Brothers movie. It tugs at your emotions. It impacts and convicts your soul. It's gospel-centric. It also includes plenty of humor to cut the tension (David's jovial friend Nate is the film's funniest character). Ruggero, a talented newcomer, is a perfect fit for the lead role.
It's one of the best pro-life movies ever made.
The movie is already impacting audiences. During a test screening, a 32-year-old man walked up to Alex Kendrick and said with tears in his eyes, "I'm going home now to tell my wife, 'Let's adopt.'"
Stephen Kendrick said he's praying that the "Holy Spirit grabs the hearts of people who watch it" to consider adoption, to reach out to women who are in an unwanted pregnancy, and perhaps even to launch a pregnancy center and/or adoption ministry in their church.
"The church needs to rise up," he said.
Lifemark is rated PG-13 for some thematic material. It contains no coarse language, sexuality or violence.
Entertainment rating: 4 out of 5 stars
Family-friendly rating: 5 out of 5 stars
Photo courtesy: ©Fathom, used with permission.
---
Michael Foust has covered the intersection of faith and news for 20 years. His stories have appeared in Baptist Press, Christianity Today, The Christian Post, the Leaf-Chronicle, the Toronto Star and the Knoxville News-Sentinel.
Related podcast:
The views and opinions expressed in this podcast are those of the speakers and do not necessarily reflect the views or positions of Salem Web Network and Salem Media Group.