3 Ways to Fine-Tune Your Heart (Luke 6:45) - Your Daily Bible Verse - November 29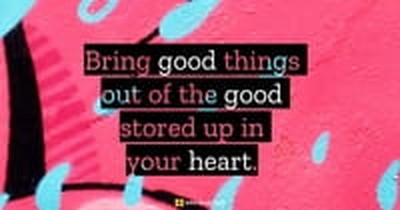 Crosswalk.com

BIBLE VERSE OF THE DAY: "A good man brings good things out of the good stored up in his heart, and an evil man brings evil things out of the evil stored up in his heart. For the mouth speaks what the heart is full of." - Luke 6:45
3 Ways to Fine-Tune Your Heart
by Lynette Kittle
How's your spiritual heart condition? Has it been tuning you into the things of God or has it become hardened or broken to where it's not working properly anymore?
Like a physical heart affects the rest of your body when it's in a weakened or broken condition, so will your spiritual heart. The well being of your entire physical body depends on your heart functioning properly, just like the state of your spiritual heart affects your relationship with God and with others.
Below are three questions to help you evaluate your present heart condition, along with three ways to bring it back in tune.
1. What words are coming out of your mouth? Luke 6:45 explains how the heart is where the words of your lips originate. If you're speaking fear, anger, bitterness and more, it's rooted in your heart.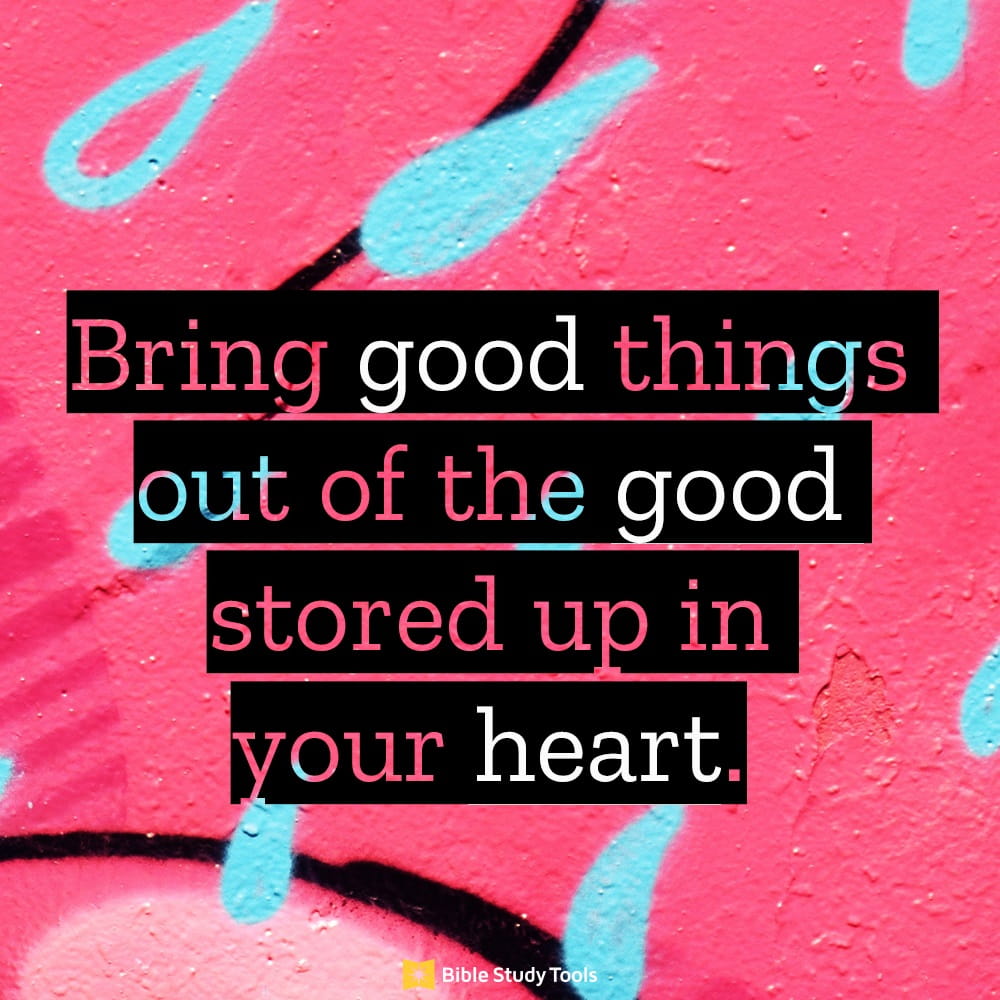 If so, how do you treat it? James 5:16 directs you to confess your sins to each other and pray for each other. After confessing your sin, Proverbs 4:23 urges you to "Above all else, guard your heart, for everything you do flows from it."
When you turn your heart towards God, He will respond. Ezekiel 11:19 describes how God does this stating, "I will give them an undivided heart and put a new spirit in them; I will remove from them their heart of stone and give them a heart of flesh."
2. How is your prayer life? If you can't remember the last time you sought out God to speak with Him, your heart is most likely out of tune with His will and ways.
To get back in sync with God, ask Him to "Create a pure heart within you, and to renew a steadfast spirit in you (Psalm 51:10).
3. Are you choosing God's ways over your own? Disobedience is a sure sign of a hard heart. Zechariah 7:12 describes the symptoms of a hardened heart stating, "They made their hearts as hard as flint and would not listen to the law or to the words that the Lord Almighty had sent by His Spirit through the earlier prophets."
If you find yourself living in disobedience, ask God to help you to turn away from your wayward behavior. Repent from any sin you've been participating in and look to God's Word to direct your steps.
Psalm 51:10 explains how when you submit to God, He will put His Spirit within you and move you to follow His decrees.
Take time to fine tune your spiritual heart because like your physical heart, your life depends upon it.
---
Lynette Kittle is married with four daughters. She enjoys writing about faith, marriage, parenting, relationships, and life. Her writing has been published by Focus on the Family, Decision, Today's Christian Woman, iBelieve.com, kirkcameron.com, Ungrind.org, and more. She has a M.A. in Communication from Regent University and serves as associate producer for Soul Check TV.
We want to experience God through the Bible… we really do!
But our good intentions fall flat when reading the Bible just doesn't seem to help us experience God in a real way. What should feel alive often feels confusing and boring and irrelevant. But it doesn't have to.
In the How to Study the Bible podcast, pastor and Bible teacher Nicole Unice brings life back to reading the Bible by walking listeners through her Alive Method of Bible study, helping us personally encounter God through his Word by giving us a practical, clear road map for understanding, interpreting and applying Scripture to our lives. Just click below to start listening now!