A Time for Everything (Ecclesiastes 3:1) - Your Daily Bible Verse - October 6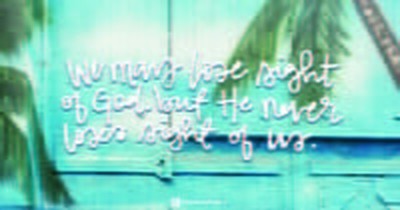 Crosswalk.com

BIBLE VERSE OF THE DAY: "To everything there is a season, and a time to every purpose under the heaven" - Ecclesiastes 3:1
A Time for Everything
By Greg Laurie
Has it ever seemed as though God has let you down? Perhaps it appeared that He didn't come through for you in your hour of need or that He somehow forgot about you. Maybe you asked Him to do a certain thing, and He didn't do it as quickly as you wanted Him to. He just seemed to be too late.
One reason we sometimes we feel that way is because we live on a human schedule. There is a time when we wake up. There is a time when we eat lunch. There is a time when we go to sleep. Our lives are governed by schedules.
We can waste a lot of time, however. In an average lifetime, Americans will spend six months sitting at traffic lights waiting for them to change, spend one year searching through desk clutter looking for misplaced objects, spend eight months opening junk mail, spend two years trying to call people who aren't in, spend five years waiting in lines, and spend three years in meetings. (I guarantee that I've spent more than that.) And in one year, the average American will spend 1,700 hours watching television.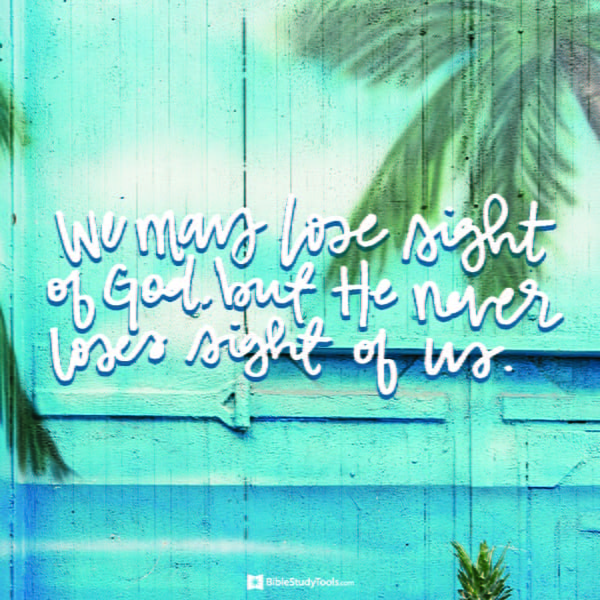 Somehow God doesn't seem to be bound by the same schedules we live by, because He lives in the eternal realm. We live in the physical and temporal realm. Therefore, it's hard for us to understand how God can work outside of our schedules. He keeps a different schedule than we do. Ecclesiastes 3:11 says, "He has made everything beautiful in His time."
God is above time. And when it seems as though He is late, this is what we need to remember: God is never late. He is always on time. We may lose sight of God, but He never loses sight of us.
Heavenly Father, help us to trust in your timing. You promise that you will never abandon us, and that all things will work for your promise. Amen.
---
Editor's Note: The following was adapted from In His Time by Greg Laurie. To read the original article, follow this link.
We want to experience God through the Bible… we really do!
But our good intentions fall flat when reading the Bible just doesn't seem to help us experience God in a real way. What should feel alive often feels confusing and boring and irrelevant. But it doesn't have to.
In the How to Study the Bible podcast, pastor and Bible teacher Nicole Unice brings life back to reading the Bible by walking listeners through her Alive Method of Bible study, helping us personally encounter God through his Word by giving us a practical, clear road map for understanding, interpreting and applying Scripture to our lives. Just click below to start listening now!