5 Comforting Prayers for the Grieving Parent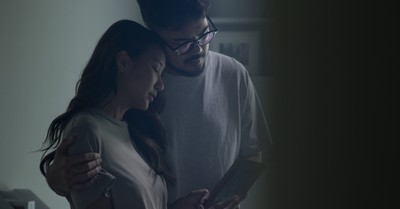 By Michelle S. Lazurek, Crosswalk.com
For most people, losing a child is one of the most difficult losses someone can suffer. Most parents dream about seeing their children get married or have their own children. When a child dies, the grief can be so unbearable it may be difficult for them to function daily. It can be such a shock to their system; they don't know how to deal with it physically, emotionally, or even mentally. Some can't function normally and even suffer from a nervous breakdown. If you know someone grieving over the loss of a child, offer to help where you can. However, the grieving parent may reject your help. If they do, this doesn't mean you can't help them at all. The most important thing you can do is to pray for them. But how do you pray for someone whose loss is something you can't relate to? If you're struggling to know what to pray for a grieving parent, here are some suggestions:
1. Lord, help them to heal.
The emotional and mental toll a loss like this takes on a parent can be far more devastating than we realize. Scripture says, "the Lord is close to the broken hearted and binds up their wounds." (Psalm 34:18). Even when you can't be near them, or they reject your help, know that God is close to them. He promises to be there to comfort them and heal their pain. But it will take time. While life will never be the same for them, pray that God heals them enough and that they can adjust to their new life as best they can.
2. Lord, help them to remember.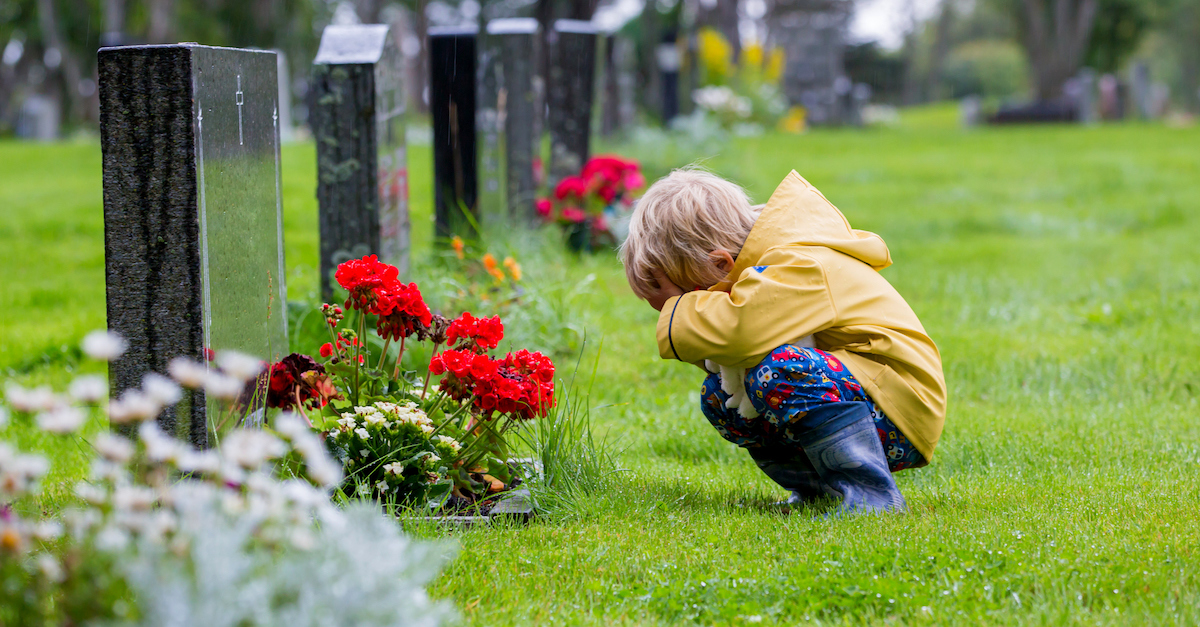 Photo credit: ©GettyImages/tatyana_tomsickova
In the days and months following the loss, it will be unbearable for a parent to remember their child. The grief may be tempting to avoid or stuff altogether. Offer to help them memorialize their child by creating a scrapbook of all the fun memories. Frame favorite photos and help them place them in prominent places in their home so they can see their child and be reminded of them often. In time, the parent will want to remember their child, and photos might be the best way to do it. Offer to digitize their videos as well. A grieving parent might want to grab onto anything they can to remember their child. Do what you can to help them do that.
3. Lord, help them to move forward.
Although moving forward may be a sensitive subject for grieving parents, stand alongside them and give them the emotional support they need. There are five stages of grief: denial, anger, depression, bargaining, and acceptance. After a few months, have a heart-to-heart conversation and ask what you can do to help them move forward. Grief and death are two difficult parts of living here on earth. The parent must experience the grief and deep loss so they can heal. But they don't want to stay stuck in that grief. Remind them of these five stages without preaching to them and ask them where they think they are on the journey. Ask what you can do to help them move to the next stage. Grief is not linear. A grieving parent may toggle from anger to depression to denial and back again. Allow them the freedom to be able to grieve as they see fit. Offer any additional support from getting out of the house for relaxation or reflection, offer to make meals, and check in on them often through phone and text. Even if they don't thank you now, they will appreciate the effort you took in caring for them during this difficult season. By being a support system to the grieving parent, you will help them in ways they cannot express and will appreciate deeply in the months and years to come.
4. Lord, help them not to be angry with you.
The grieving parent may look for someone to blame to assuage their grief and anger. They may blame themselves, but they may also blame God. Although this is easy to do, it is not OK for them to blame God for a long period. This will destroy their relationship with God if gone unchecked. Ask the parent hard questions such as:
Are you mad at God?
In what ways can you move away from anger to acceptance?
How can I be of help during this process?
Purchase a journal and encourage them to write down all their feelings. Allow them to dump their deepest, darkest thoughts onto the page. Encourage them to take each statement to God. While they may not feel instant relief from talking to God, in time, that will help. God understands our pain and saves all of our tears in a bottle. Our pain grieves God too. But knowing God gives us hope that we will be reunited with our loved ones who have passed on in heaven can help. Remind the parent of this reality. If the parent struggles with his theological views regarding God and heaven, take it as an opportunity to share with them with the Bible has to say. Write down all the promises God gives his people in a card or letter. Give this letter to the parent and remind them to dwell on these promises. If the parent is a Christian, being tethered to the Word of God will help them get untethered from their pain and grief. If the parent is a non-Christian, this might be an opportunity for them to draw close to God and for him to reveal himself to them. The parent may reject these promises if the pain is still too great. Don't take it personally but see it as an opportunity to pray for them more fervently.
5. Lord, give them the help they need.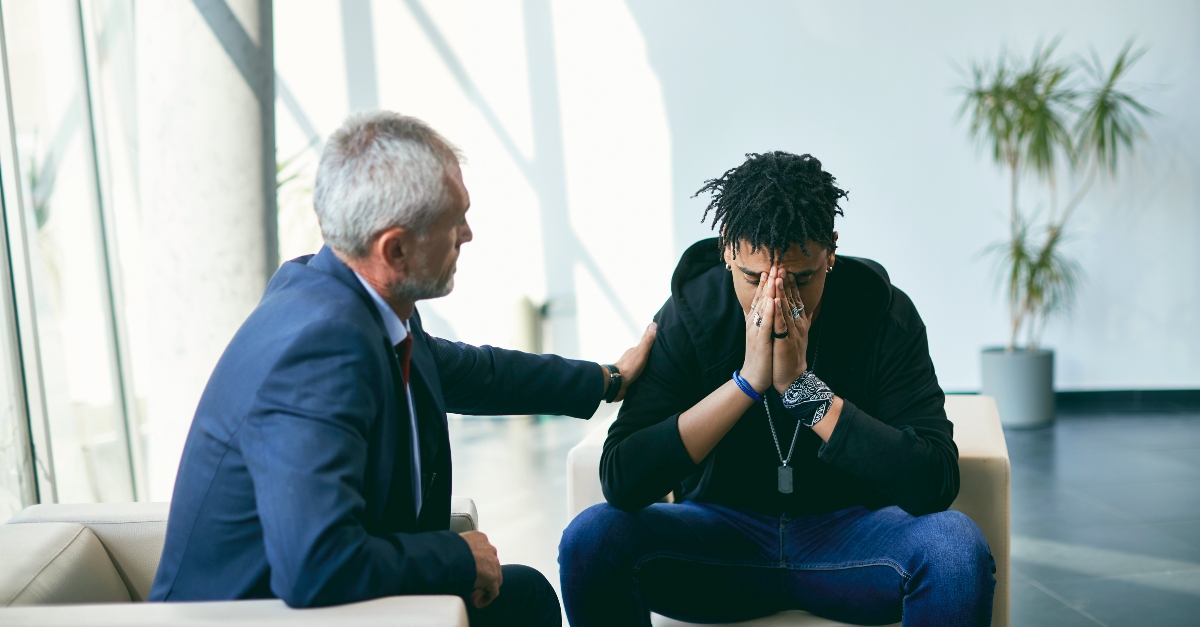 Photo Credit: ©iStock/Getty Images Plus/Drazen Zigic
If, after an acceptable time, the grief is still too overwhelming, encourage them to seek the help of a professional. Go one step further and offer to pay for counseling if needed. Counselors, especially Christian ones, are trained to help people process deep pain and trauma. The loss of a child is a traumatic event that needs to be processed thoroughly. A counselor can give them exercises to work on in between sessions so they can process their pain. Reassure them there's no shame in getting help. God called Christian counselors to help people in their personal lives, including deeply traumatic events. Remind them that "when two or three are gathered there I am with them," and remind them God is in the room with them as they discuss this pain.
Any loss can be difficult. But the loss of a child is devastating. Don't sweep your feelings of inadequacy or awkwardness under the rug to protect yourself, but rather be a good friend by helping them in whatever way possible.
Photo credit: ©GettyImages/Filmstax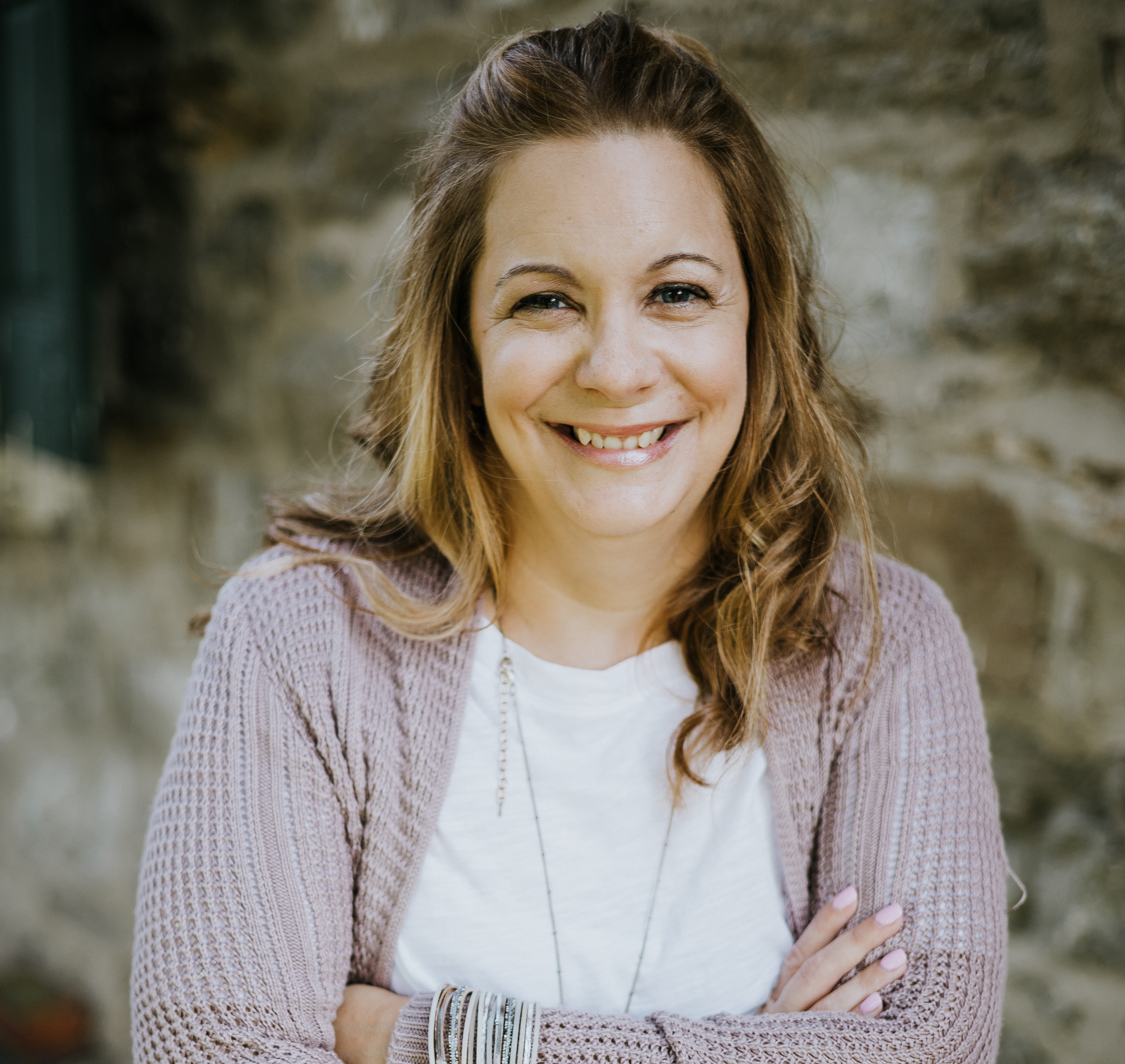 Michelle S. Lazurek is a multi-genre award-winning author, speaker, pastor's wife, and mother. She is a literary agent for Wordwise Media Services and a certified writing coach. Her new children's book Who God Wants Me to Be encourages girls to discover God's plan for their careers. When not working, she enjoys sipping a Starbucks latte, collecting 80s memorabilia, and spending time with her family and her crazy dog. For more info, please visit her website www.michellelazurek.com.
This article is part of our Prayer resource meant to inspire and encourage your prayer life when you face uncertain times. Visit our most popular prayers if you are wondering how to pray or what to pray. Remember, the Holy Spirit intercedes for us, and God knows your heart even if you can't find the words to pray.
Serenity Prayer
The Lord's Prayer
Prayer for Peace
Morning Prayers
Good Night Prayers
Prayer for Healing
Prayer for Protection
Prayer for God's Help
Prayer for Anxiety
Prayer for Strength
Related podcast:
The views and opinions expressed in this podcast are those of the speakers and do not necessarily reflect the views or positions of Salem Web Network and Salem Media Group.
Related video:
Stock Footage & Music Courtesy of Soundstripe.com Thumbnail by Getty Images
---
Now available is our new Daily Prayer devotional! An easy way to start your day with prayer: read today's prayer and sign up to receive it by email.