How Can We Succeed in 'Redeeming the Time'?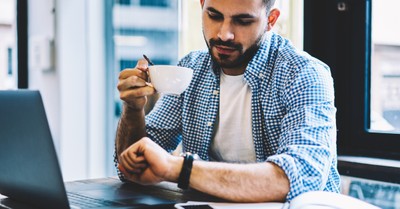 By Whitney Hopler, Crosswalk.com
Every moment of our time is a valuable gift from God. It's important to use our time well by "redeeming the time," as the Bible urges us to do in Ephesians 5:16. But what is the meaning of the phrase "redeeming the time," and what does it look like to do so in practical ways? Exploring the context and application of this Bible passage reveals wise ideas for successful time management.
The Bible presents the context of that verse in Ephesians 5:8-17, which describes the importance of living as God's children (children of light) in a dark world (our fallen world that is full of sin), choosing God's will rather than sin by using time wisely instead of foolishly. The New King James Version of this passage says: "For you were once darkness, but now you are light in the Lord. Walk as children of light (for the fruit of the Spirit is in all goodness, righteousness, and truth), finding out what is acceptable to the Lord. And have no fellowship with the unfruitful works of darkness, but rather expose them. For it is shameful even to speak of those things which are done by them in secret. But all things that are exposed are made manifest by the light, for whatever makes manifest is light. Therefore He says: 'Awake, you who sleep, Arise from the dead, And Christ will give you light.' See then that you walk circumspectly, not as fools but as wise, redeeming the time, because the days are evil. Therefore do not be unwise, but understand what the will of the Lord is." (emphasis added)
Many translations of Colossians 4:5 also contain the phrase "redeeming the time" – such as the New King James Version, which advises: "Walk in wisdom toward those who are outside, redeeming the time." The context of Colossians 4:5 is similar to the context of Ephesians 5:16. In both verses, redeeming the time is presented as an important way to live out our faith as God's children in a fallen world.
What Does "Redeeming the Time" Mean?
Redeeming something involves reclaiming it from bad circumstances for good purposes. Ephesians 5:16 urges us to redeem our time from the evil around us in our fallen world by using our time for good purposes, as God leads us. Romans 12:21 exhorts us: "Do not be overcome by evil, but overcome evil with good." We should avoid spending our time on sinful activities or wasting our time on trivial activities that don't have eternal value. Instead, we should do our best to use time wisely, as God leads us day by day. So, redeeming the time means to be careful about how we use our time. It involves seeking God's wisdom for our schedules and prioritizing what matters most from an eternal perspective.
The phrase "redeeming the time" appears in many different translations of Ephesians 5:16, but in the New International Version, that verse is translated as "making the most of every opportunity, because the days are evil." This wording draws our attention to a key aspect of redeeming our time – making the most of every opportunity God gives us to live in redemptive ways. Psalm 139:16 mentions that God has planned our time on Earth: "all the days ordained for me were written in your book before one of them came to be." God has also planned good works for each one of us to do, Ephesians 2:10 says: "For we are God's handiwork, created in Christ Jesus to do good works, which God prepared in advance for us to do." Everyone who trusts God should "be careful to devote themselves to doing what is good," Titus 3:8 advises.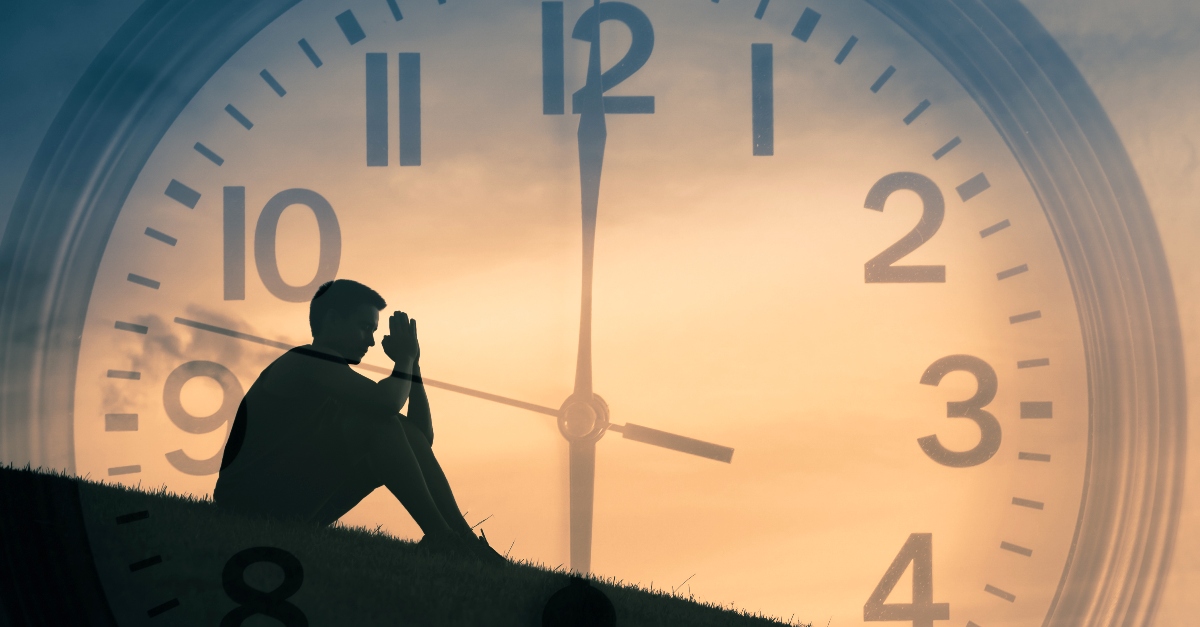 Photo Credit: ©iStock/Getty Images Plus/kieferpix
5 Ways to Redeem the Time in Our Own Lives
We can redeem the time God gives us each day in these five key ways:
1. Seek God's will in the present. The past is gone, and the future hasn't happened yet, so we shouldn't waste our limited time dwelling on the past or worrying about the future. Instead, we can focus on the present, where God's presence is with us right now, and where we can connect with God to "understand what the will of the Lord is" (Ephesians 5:17). Research shows that a helpful way to notice God's presence with us in the moment is to practice mindful breathing, like I describe in my book Wake Up to Wonder. As we pay attention to our breathing, we can become more aware of God inspiring us in real-time. In fact, the root of the English word "inspire" is the Latin word "inspirare," which means "to breathe or blow into or upon". Breathing is a simple yet sacred tool God has given us to connect with him anytime and anywhere. When we connect with God in the present moment, we'll be able to perceive his wisdom for the decisions we're currently facing.
2. Pursue what has eternal value. Every day, we can commit to using our time for what matters most from an eternal perspective rather than wasting it on activities that don't ultimately matter. The Holy Spirit will guide us toward what would be best to focus on each day. When we're considering whether or not to spend time on something, we can consider if it will help us focus on what Jesus says matters most – loving God and loving other people (Matthew 22:36-40). As Psalm 90:12 says, "Teach us to number our days, that we may gain a heart of wisdom."
3. Avoid what isn't worth our time. We should carefully evaluate activities before choosing to spend time on them, considering questions such as: "Will this move me closer to God, or farther away?", "Is this really important from an eternal perspective?", and "What purpose will I help achieve by doing this?". It can be helpful to regularly take an honest look at our schedules and ask God to show us what changes to make. Keep in mind that God wants us to enjoy life, but not waste time on worthless pursuits. So, we don't need to avoid spending time on fun activities. We simply need to be disciplined about centering our schedules around our relationships with God. When we pray for discernment, we can make the best decisions about how to use our time.
4. Live in sync with the natural rhythms God has designed. God has created rhythms of time that are in sync with what's most healthy for human beings. Those rhythms include daily mornings, afternoons, and evenings; a weekly Sabbath day; and annual seasons. As I write in Wake Up to Wonder, paying attention to these special times shows us glimpses of God's purpose for our time, which goes beyond simply being productive. By planning our schedules around God's time rhythms, we can do much more than check off items on our to-do list. We can use our time to connect with our eternal God, and receive his guidance and encouragement. Doing so will help us minimize stress and maximize joy in our lives.
5. Do as much good as we can in the time we have available. Every moment of our lives is an opportunity to live in service of what's good. We can do so by using our time in ways that promote the flow of God's love through our lives into other people's lives. Rather than just trying to get through our days, we should give our best effort each day – doing as much good as we can. God wants us to run the race of life as well as possible. As 1 Corinthians 9:24 urges us: "… Run in such a way as to get the prize." The time God has given us is valuable time for shining our lights in this dark world.
Conclusion
The Bible's advice in Ephesians 5:16 on redeeming the time should spark a sense of urgency in us. In this fallen world, it's vital to use our limited time to do good. God will help us redeem the time as we seek his guidance day by day. So, let's focus on what matters most and let go of whatever isn't truly worth our time.
Photo Credit: ©Getty Images/GaudiLab
---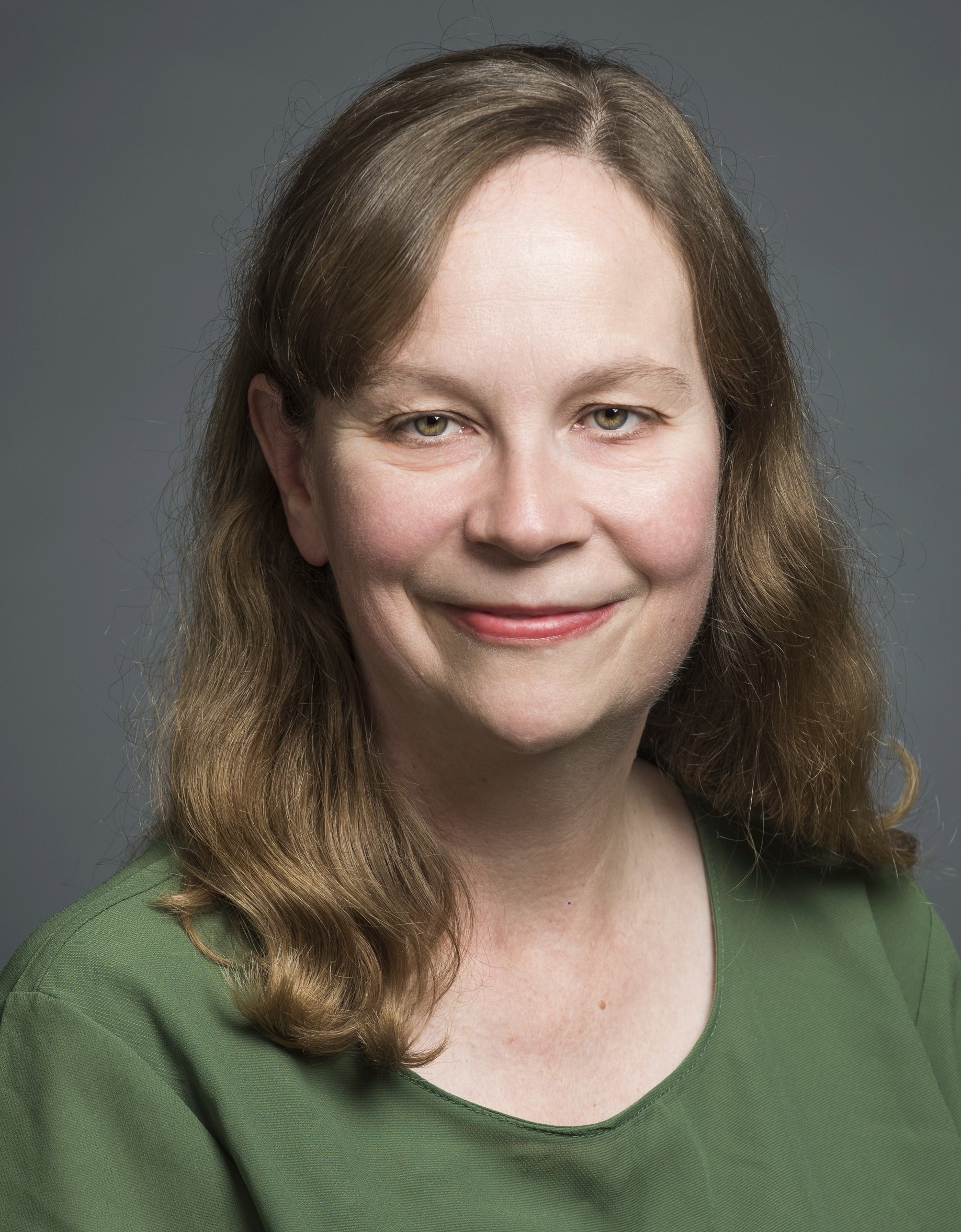 Whitney Hopler is the author of the Wake Up to Wonder book and the Wake Up to Wonder blog, which help people thrive through experiencing awe. She leads the communications work at George Mason University's Center for the Advancement of Well-Being. Whitney has served as a writer, editor, and website developer for leading media organizations, including Crosswalk.com, The Salvation Army USA's national publications, and Dotdash.com (where she produced a popular channel on angels and miracles). She has also written the young adult novel Dream Factory. Connect with Whitney on X/Twitter.
LISTEN: Being Complete in Jesus (Understanding Matthew 5:21-48)
Hearing Jesus is a devotional journey through the gospels, where we explore the teachings of Jesus chapter by chapter. If you're seeking to live a life that reflects God's, this podcast is for you.
The views and opinions expressed in this podcast are those of the speakers and do not necessarily reflect the views or positions of Salem Web Network and Salem Media Group.
WATCH: 10 Sins Christians Downplay (and Why They're So Destructive)
Stock Footage & Music Courtesy of Soundstripe.com Thumbnail by Getty Images