How to Find Biblical Joy When You Can't Find Your Dream Job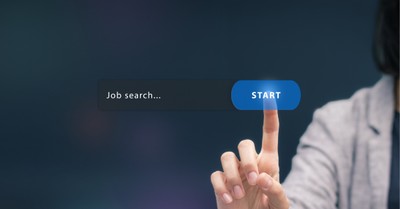 By Gina Smith, Crosswalk.com
"Satan and his devils want a whole race perpetually in pursuit of the rainbow's end, never honest, nor kind, nor happy now, but always using as mere fuel wherewith to heap the altar of the Future every real gift which is offered them in the Present." ― C.S. Lewis
We were "living the dream." For over 20 years, we lived and worked what we would have considered to be our dream job. Everything we loved to do, and the gifts and abilities God had given us, were used in those years. Was it easy? No. Were there hard or frustrating days? Yes. Did we get paid a lot of money? No. In fact, there were times we wondered if we would even get a paycheck. But God always supplied all that we needed. We loved what we were called to do, and even in the hard seasons, we were so grateful that we could be there. But then it all changed.
Overnight it ended. The organization we worked for closed, and we were left wondering what we would do next. We could not imagine doing anything else, so we did not even know where to begin looking. Weeks led to months that have led to years. God has provided for our needs, and my husband has a job, but he is not working his dream job, and we are not living in our dream home. If I am honest, there are times we are confused about why God has us where he has us. But we have come to the point where we have accepted it and trust that he knows what is best. Here is what God has been teaching us:
Verses to Help You When You Cannot Find Your Dream Job
Philippians 4:19 "And my God will supply every need of yours according to his riches in glory in Christ Jesus."
Psalm 37:25 "I have been young, and now am old, yet I have not seen the righteous forsaken or his children begging for bread."
We are not guaranteed our dream job, but we are promised that God will meet our needs. God gives us gifts and abilities he wants to use for his purposes. Sometimes that means we will get a job that makes sense to us. But sometimes, he wants us to grow in different ways or have us learn new skills. He knows the future, and even though things might not make sense to us, it makes total sense to him. We can trust him.
Proverbs 16:9 "The heart of man plans his way, but the Lord establishes his steps."
Proverbs 19:21 "Many are the plans in the mind of a man, but it is the purpose of the Lord that will stand."
I believe the concept of a "dream job" is an American mindset and not necessarily a biblical one. Of course, God has given us abilities and interests and wants to use us in unique ways, but that may not always be how we might think. We may be given the opportunity to work a job that we love, like my husband and I did for a season, but God has a plan and wants to use us in the places he chooses. He knows what is best. For whatever reason, he puts us in the places he puts us, he has a reason, and he is using it for our good, and it is how he has chosen to provide for us in the moment.
1 John 2:17 "The world and its' desires pass away, but whoever does the will of God lives forever."
Proverbs 16:3 "Commit your work to the Lord, and your plans will be established."
We are called to be faithful to do the work before us. At times that may be work that we love and feel qualified to do, or it may be something we are not as familiar with or something we do not even like very much. It may feel like we are doing the same mundane work every day. Our responsibility is to do what God has given us to do "to the glory of God" and to be faithful, one day at a time. He is doing something in and through us that we may not see. He is using us where we are in the present. He is growing us up. It is never a waste of time if we are seeking God and know we are in his will.
What Good Is There When You Cannot Find Your Dream Job?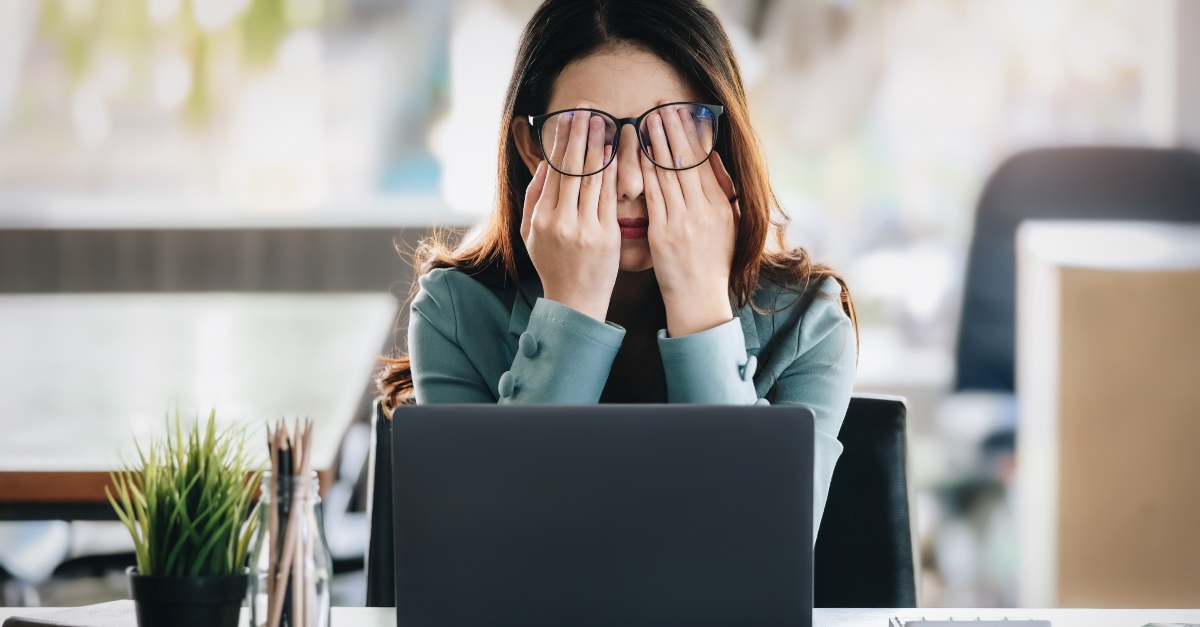 Photo Credit: ©iStock/Getty Images Plus/Jirapong Manustrong
-We will see that God's plan was better than our dreams. God has a big-picture view in mind, and one day, we will see that his plan was perfect and better than any plan we could have dreamed up.
-We learn what it means to submit to God's plan. If we stay in the Word and submit ourselves to God, the circumstances that may seem confusing to us will be used to help us learn to trust God with the unknown and to submit to his plan. Even when it does not make sense to us.
-We will be able to tell others about God's faithfulness in our lives. As we learn to submit to and trust in God and his plan for us, we will have our eyes opened to all the ways he is being faithful. We can share how God taught us through our circumstances and how he faithfully provided for us in every way. We will be able to share how we learned to trust him and about the people we were able to serve.
Find Biblical Joy By Focusing on God
Thank Him for Who He Is:
Father, thank you for being a God who is faithful, one who is utterly dependable in every way. Knowing that is one of your attributes helps me to always keep my eyes on you because I know I can trust and rely on you.
Thank Him for His Faithfulness:
Father, thank you for being faithful during the times I am confused about what you are doing and why you have me in the place I am in. You have provided for all my needs and are with me wherever I go. I am so thankful.
Thank Him for His Promises:
Father, thank you for your promises that tell me that you will direct, help, provide, uphold, strengthen, and enable me to do what I am called to do and that you have a perfect plan in mind. Please help me to cling to those promises when I do not understand what you are doing.
Thank Him for His Provisions:
Father, thank you for all the ways you have provided for me. You have provided me with work to do and have provided all my needs. You have provided the strength I need to do what you have put in front of me, and I am so grateful for all you are doing.
To learn more about how to choose biblical joy, check out my book "Everyday Prayers for Joy"!
For weekly encouragement on how to choose biblical joy in all circumstances, subscribe to "Choose Biblical Joy Today"
This article is part of a series by Gina Smith on biblical joy. Here are more of her articles:
How to Find Biblical Joy When You Battle Depression
How to Find Biblical Joy When Your Heart Is Broken
Finding Biblical Joy in Loneliness
How to Find Biblical Joy When Life Doesn't Look the Way You Thought it Would
How to Find Biblical Joy When the Church Disappoints You
Photo credit: ©Getty Images/Lumine Images
Gina Smith is a writer and author. She has been married for 34 years to Brian, a college professor, and athletic trainer. For 25+ years she and her husband served on a Christian college campus as the on-campus parents, where Brian was a professor and dean of students. They reside right outside of Washington DC and are the parents of two grown children, one daughter-in-law, and one son-in-law. She recently authored her first traditionally published book Everyday Prayers for Joy, available everywhere books are sold. You can find Gina at the following: Website:ginalsmith.com, Instagram, , and at Million Praying Moms, where she is a writer.
Related podcast:
The views and opinions expressed in this podcast are those of the speakers and do not necessarily reflect the views or positions of Salem Web Network and Salem Media Group.
Related video: