7 Reasons Your Spouse Needs You to Rest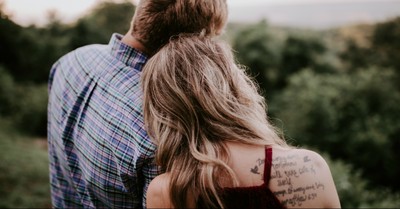 By Cindi McMenamin, Crosswalk.com
Are you tired, stressed, overworked? Do you feel like you could fall apart or fall asleep at any moment?
Despite the myriad of reasons you need to incorporate rest into your life, your spouse needs you to rest, too, in order to take care of yourself, take care of what matters, and be available to the marriage and your family.
A couple decades ago articles encouraging spouses to rest were aimed at the workaholic husband, urging him to spend more time with his family and focus on the few priorities that matter most. Today, wives are working just as hard and tend to run twice as fast, multi-tasking, serving everywhere they get an opportunity, and being hyper-productive.
Whether it's your spouse or you who needs to slow down, (I'm guessing it's both of you), every one of us needs to know why our marriage, family, and spiritual life would benefit if we learned how to rest. Here are just seven reasons your spouse needs you to rest:
1. Rest Is Evidence Your Priorities Are in Order
Psalm 90:12 says, "So teach us to number our days, that we may present to You a heart of wisdom" (NASB). When we are overscheduled, over-worked, over-burdened, and overwhelmed it is evident we aren't numbering our days and exercising the ability to say "no." If your boss wants more hours from you, or your volunteer work wants more time from you, or your child wants more activities, and you're indulging them all, it's clear you haven't learned how to save your "yes" for who and what is most important.
Only you can be there for your spouse, emotionally, physically, sexually. Only you can be there for your children and provide what they need from their father or mother. Only you can make a difference in the unique way God has called you. So, trust God that if you say "no" and keep the most important things first (like worship, rest, obedience and well-placed priorities), He will bless by providing the rest.
2. Rest Displays Your Trust in God
How many times have you caught yourself saying:
"There's so much to do…I just can't seem to get it all done."
"I've overcommitted myself – again."
"I'm overwhelmed by my responsibilities."
"There are too many demands on my time."
God gave every person the exact amount of time to accomplish all He expects of them in a single day. Thus, if you find yourself thinking your day is too short, it's likely you've crammed too much into it and are trying to do far more than what God has called you to do.
Proverbs 16:3 says, "Commit your works to the Lord and your plans will be established." That means praying about what comes your way so your "yes" and your "no" are Spirit-directed. To rest is to trust. As you do your best and trust God with the rest, you are showing your spouse and others that God really can take care of all that concerns you.
3. Resting Forces You to Lean Closer into Jesus
In Matthew 11:28-29, Jesus said, "Come to Me, all who are weary and heavy-laden, and I will give you rest. Take My yoke upon you and learn from Me, for I am gentle and humble in heart, and you will find rest for your souls. For My yoke is easy and My burden is light."
To accept Jesus' invitation to come to Him and rest, to give to Him all that is weighing you down, brings you closer into relationship with Him. That will improve any relationship because instead of worrying, stressing, or trying to control various situations, you are letting the Lord give you the rest and peace you need to function in other aspects of life.
Your spouse needs you to give to Jesus what is burdening you or keeping you awake at night because he or she knows they can only shoulder so much of the load. As you lean into the Only One who can keep you balanced and healthy, emotionally and spiritually, you are doing what your spouse needs, what God commands, and what your mind, body, and soul is craving.
4. Resting Allows You to Connect with Your Spouse and Family
When you take time out to play and to spend time with those you love, you are investing in your relationships.
There's a reason God never tells us in Scripture to "hurry up" or "work faster" or "run ahead." He is a God of relationship and He wants our time, just like your spouse and children. God knows that we get to know Him better, we grow closer to Him, and we enjoy sweeter communion with Him when we know how to be still (Psalm 46:10) and wait for Him (Psalm 27:14) and come away with Him to rest (Mark 6:31).
Invest in your relationship with your spouse and family by following God's cues of relationship-building with Him – getting still, waiting, slowing down, and getting away with Him.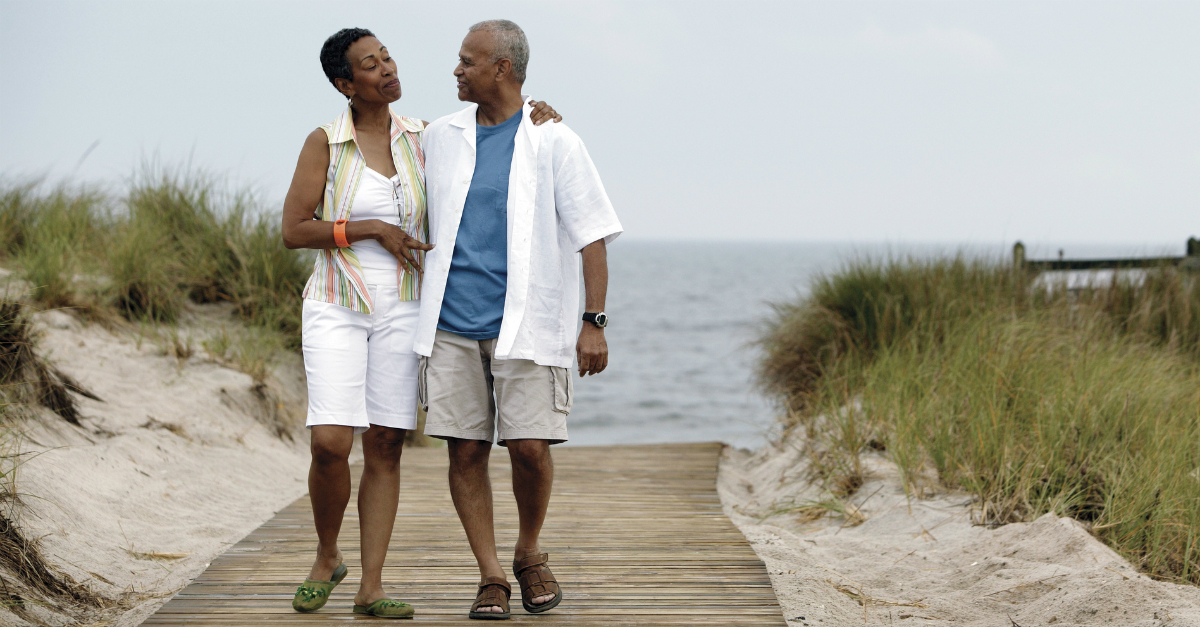 Photo Credit: ©GettyImages/Comstock Images
5. Proper Rest Makes You Less Drama
Yes, I'm talking to wives here. Being one myself, I know how not getting enough downtime can make us edgy, more emotional, and a lot less lovable. You're not doing your spouse – or anyone else – a favor when you're tired, stressed, overworked, or constantly busy. Everyone needs a break, and not just a 15-minute one or a brief nap during the day. To pull away for extended periods of time is healthy to your body, mind, and soul.
You can live a more drama-free life by taking the time to rest, care for yourself, and give your family the gift of a more patient, balanced, and happy wife. Some practical ways to get the rest you need so you're not running on empty include:
taking quiet walks to get your body moving and clear your mind.
spending more time preparing -- and eating – a meal (there's a reason fast food is an unhealthy choice).
getting away for a few hours to reflect and re-evaluate your priorities and goals.
spending quiet time in God's Word to refresh your spirit.
Praying about all that is on your mind instead of worrying or fretting (Philippians 4:6-7). (Prayer has a way of slowing us down and putting us in proper perspective.)
6. Resting Teaches You to Let God Be God
Most of us have a God-complex without realizing it. We believe if we don't burn the midnight oil, work overtime to make ends meet, and crowd our schedule with job after opportunity after activity, we will miss out or mess up. Yet we are not God. He is. Our safety, provision, and fulfillment come from Him and Him alone. And when you and I recognize that, we become more livable with our spouses. (I mean, who wants to live with someone who has a God-complex?)
Psalm 127:1-2 assure us, "Unless the Lord builds the house [or the business, or the home, or the project], they labor in vain who build it; unless the Lord guards the city [or whatever it is you're concerned about or losing sleep over], the watchman keeps awake in vain. It is vain for you to rise up early, to retire late, to eat the bread of painful labors; for He gives to His beloved even in his sleep" (NASB).
There is not a more wonderful promise in God's Word about how He goes to bat for us, providing for us when we honor Him and trust Him enough to surrender our concerns to Him and rest.
7. Resting Shows Who Your Master Is
Oswald Chambers said, "It is the innermost, personal arena that reveals the power of a person's life." What is going on in your personal arena? Is it a circus? A loud dance party? A silent dungeon? A place of resentment because you're giving too much and not getting anything back? Or is it a peaceful sanctuary where you commune with God?
Chambers said in our Lord's life "there was none of the pressure and the rushing of tremendous activity that we regard so highly today, and a disciple is to be like His master."
Move past the role of Superman or Superwoman in which you feel you have to take care of every need in the office, in your neighborhood, or in your home. Instead of trying to be the superhero, depend on your Super God to do what you cannot and listen to His command to rest. The more surrendered you are to your Master, the Lord Jesus Christ, the more your marriage can be surrendered to Him, as well.
To rest is to trust. When we rest we trust God to provide, to watch our backs, to pour energy back into us, to draw us closer to Himself, and to bless our lives for being obedient to Him. Trust Him by getting the rest you need. Your spouse will thank you for it.
Photo Credit: ©Unsplash/Busing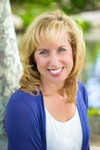 Cindi McMenamin is a national speaker, Bible teacher, and award-winning writer who helps women and couples strengthen their relationship with God and others. She is also a mother, pastor's wife, and author of 17 books, including When Women Walk Alone (more than 150,000 copies sold), When God Sees Your Tears, When a Woman Overcomes Life's Hurts, and When Couples Walk Together:31 Days to a Closer Connection, which she co-authored with her husband of 35 years. For more on her speaking ministry, coaching services for writers, and books to strengthen your soul, marriage, and parenting, see her website: www.StrengthForTheSoul.com.
Related podcast:
The views and opinions expressed in this podcast are those of the speakers and do not necessarily reflect the views or positions of Salem Web Network and Salem Media Group.
Read the full article here!