7 Ideas for Finding Your New Normal in Parenting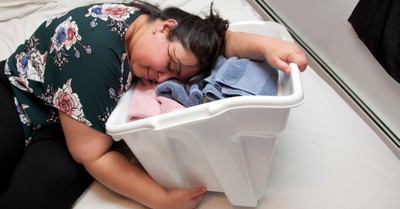 By Amanda Idleman, Crosswalk.com
Early parenthood is lived as a blur. The details swirl together, nights run into the daytime, sleep is in short supply, and the survival of all involved takes what feels like a massive effort.
This season can start to take a toll on your mental well-being, relationships, and ability to thrive in other aspects of your life.
When sleep is in short-supply basic tasks can start to feel overwhelming. The events of a day can start to feel fuzzy in our minds. Long-term sleep deprivation and stress can lead to difficulty in fighting off anxious thoughts, grumpiness, and depression.
While this season is a beautiful mess, it's not a place you want to stay forever. Eventually, you want to emerge from your sweatpants, wash that unkempt hair, and regain some control over your life again.
Actively putting effort to do more than just survive as a parent is so worth it! While there is grace for these time periods in our lives, we can't stay in "survival mode" forever.
It's important for us to find balance between meeting the needs of our kids and feeling like we are fully functioning as people. Setting new boundaries on how you use your time is very helpful in adjusting to your new normal.
Parenthood requires that re-evaluate what is most important to us and prioritize those things.
For a while, sleep may be at the top of that priority list! Time with your spouse may take more effort than ever before. Healthy may be something you have to actively pursue.
Whatever helps you feel your best has to come first alongside caring for your family. Everything else you may need to step back from for a bit in order to find balance in this new season of life and that is totally okay.
Here are 7 ideas on how to find your new normal.
Photo Credit: ©GettyImages/rustycanuck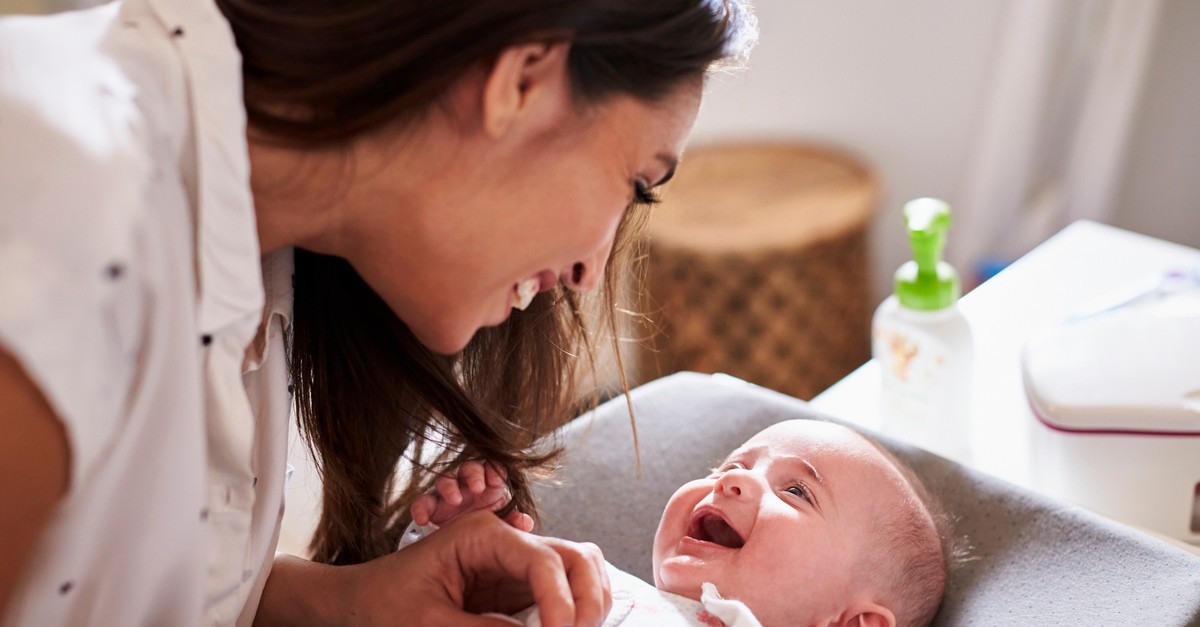 1. Create a Routine
I was never good at getting my babies to follow a super rigid schedule but creating a daily routine helped our days feel organized and a little less chaotic. When thinking through what this routine should look like, consider more than just the needs of your children.
What would you like to fit into your week for you? When are you going to have time to talk to your spouse? Catch up with friends? Complete work projects?
Investing time into your Google calendar, writing out your schedule in a journal, or creating a centrally posted calendar for your home are great ways to visually keep track of the routine you hope to accomplish. When I worked full time, a routine saved us since we had to be out of the house by 7 am with two kids under two.
When I started staying home, a routine kept me from letting the long days overwhelm me. Now as a homeschooling Mom routine helps set the expectation of what needs to be accomplished throughout the week.
When my kids were young, my routine was pretty simple and went something like this: sleep in as long as humanly possible (sleep in any fashion was high on that what-needs-to-fit-into-the -week list), breakfast, shower (very briefly, while the kids were either strapped into a baby device or watching Elmo), get out of the house for a playdate or errand, come back to eat, enjoy precious NAPTIME where I fit in all the other activities I needed or wanted to do for the day, snacks, play at home or take the kids to the gym, dinner, family time, baths and bed.
For me the most essential part of my day once I became a stay at home mom was getting out of the house. The walls very quickly felt like they were coming in on us.
Find the things that are going to help you function best as a Mom and make them a prioritized part of your routine! If too much activity stresses you out, then take it easy. If you have to be at work throughout the week and are lacking on family time, protect your evenings.
You have the power to determine what you say "yes" to when it comes to your schedule. Be the boss of your days.
2. Connect with Friends
Find the people that remind you of who you are and spend time with them. Babies are magical but they have a lot of needs and can drain the life right out of you if you aren't careful.
You need others to inspire laughter, joy, to encourage you in this sometimes very thankless work, and even to just complain to. Keep investing in those life-giving friendships because you will need them for the duration of this parenting thing!
Even when your kids get older and sleep is not such a luxury new demands can suck the fun right out of you if you're not careful. Friends help you stay young and are there to laugh and cry with you as you go through so many ups and downs parenting comes with.
Find your people, even though it's hard with kids in tow, but you need them, so put in the work and find your tribe.
Photo Credit: ©GettyImages/monkeybusinessimages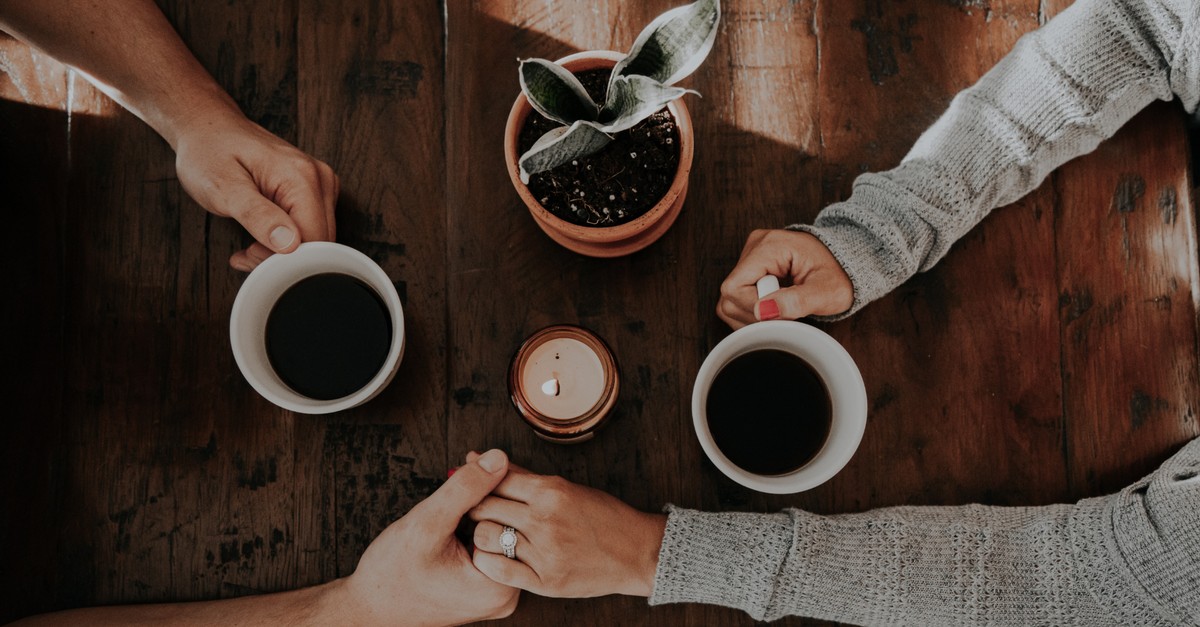 3. Actually Plan Those Date Nights
When we live too long in survival mode our marriages suffer. When you can't keep your eyes open past 8 pm, it can be a real challenge to really connect with your spouse. Spit up infused clothing and sweatpants just aren't sexy.
Stop putting off asking your Mom to babysit, pull the bandaid off, drop those kids off and eat a meal together without interruption. Most times the feeling of being in "survival mode" really is the feeling of being disconnected from the people and things you love to do.
Parenthood really makes you have to truly prioritize your time in a new way. Prioritizing your spouse and creating kid-free spaces in your schedule helps end the feeling you guys are only just barely making it through.
Give yourselves grace though, almost all parents go through seasons where the best they can do is give each other a hug and collapse into bed.
Finding the habits, energy, and recommitting to learning how to be connected as a couple under the new constraints kids bring takes time, practice, and some trial and error.
In my own story, it's only the past year that my husband and I really committed to developing habits as parents that allow us to keep connected in the midst of the crazy and we are 7 ½ years into parenthood.
Don't take as long as we did but know that it's a journey, so give yourselves grace!
4. Commit to Showers
This may sound like the silliest advice but I promise it's actually really helpful.
I can't tell you how many times I've heard new Mom's tell stories of going to Target and realizing they haven't showered in over a week. Showers can be a real luxury when navigating new motherhood.
Taking the time to shower, get dressed in real clothes, brush your hair, and maybe add some eyeshadow makes a statement for your day. It's a tiny gesture of care for yourself. It sets the tone that your day has purpose, meaning, and that you will do more than survive the day.
Our two boys are twenty months apart and when number two came along I resolved on my maternity leave that no matter how tired I was, I would shower in the morning. Something about the act helped wake up my barely functioning mind for the day.
Even though I still was exhausted, it helped lift the fog enough that I could get our day going and do something that felt like a choice for the day.
Photo Credit: ©Unsplash/Taylor Hernandez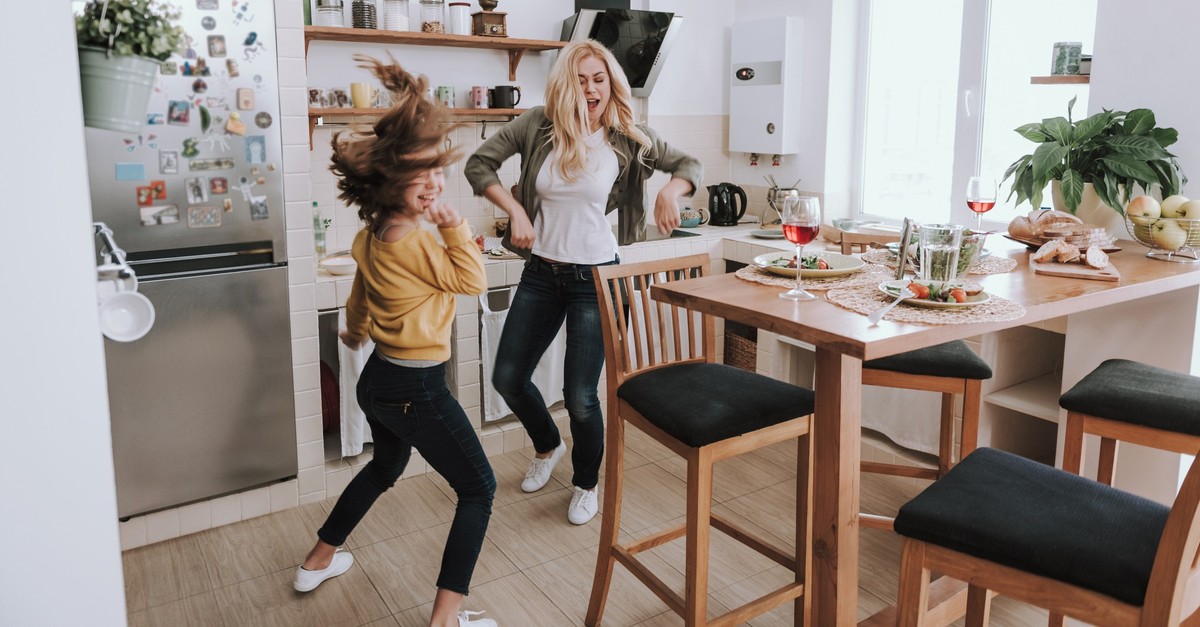 5. Find a Creative Outlet
Creativity pretty much disappears when we are just barely making it through our days. Most of the time when we get a spare moment all we want to do it binge watch Netflix and let our brains rest.
Rest is important but creativity can be as restorative as mentally checking out with entertainment for the day.
Some great and simple creative outlets include: reading, journaling, drawings, writing, blogging, cooking, baking, sewing, knitting, crafting,putting together a puzzle, or even coloring in those great grown-up coloring books.
Creating is not a waste of time! I think many moms struggle with the idea that if it's not tangibly productive then it's a waste of time (I'm 100% guilty of this).
Creativity is apart of how God wired us, it helps us feel alive, it restores our souls, and it helps you feel a bit more like yourself even when life can feel like a lot to handle. So give yourself the grace to have margin in your days just to create.
6. Recommit to Healthy Habits
For most of us, when we are stuck in survival mode, that's when almost anything makes it into our mouths and exercise goes out the window.
You don't have to go on an extreme elimination diet but committing to some guidelines that will help you better nourish your body has great power in you feeling like a human again.
Movement and exercise releases endorphins and helps give you much needed energy to help you through your day. For me walking was a great way to get back into exercise after adding a kid or after a harder season as a parent.
Slowly building from walking to maybe adding some runs, weights, yoga, or whatever you enjoy best is a great way to start. Starting small is key to not letting yourself get totally overwhelmed.
It's just one baby step at a time and that's totally okay.
Photo Credit: ©GettyImages/YakobchukOlena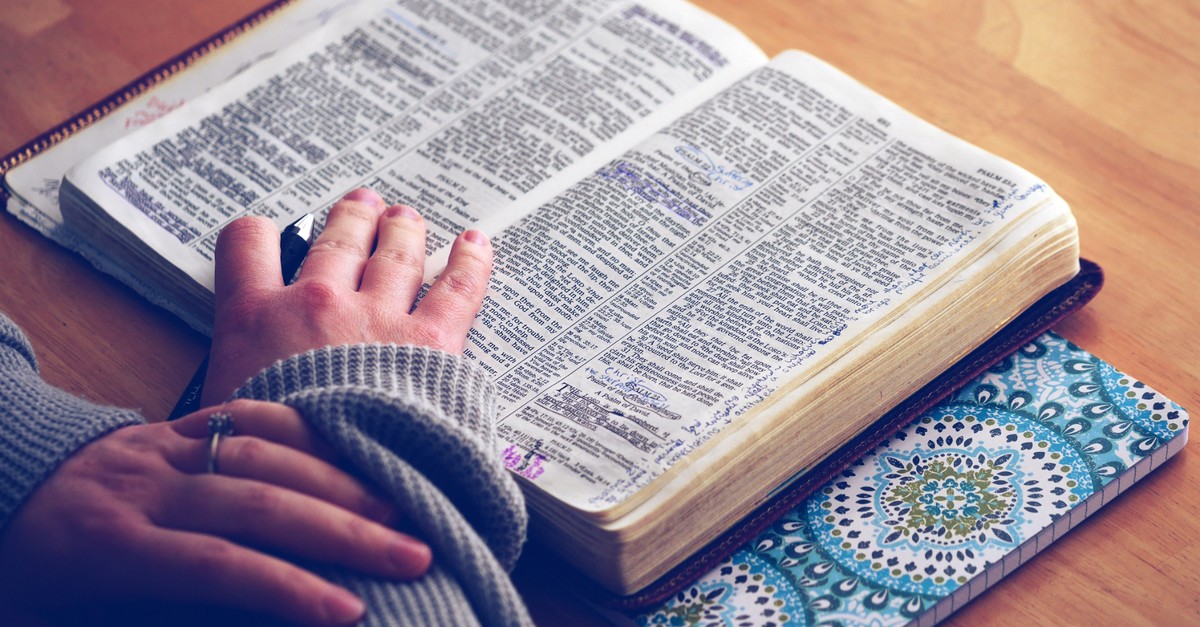 7. Recommit to Spending Time with Jesus
Not only does our eating and exercise habits suffer when we are surviving but most times we let go of many of the spiritual practices that help ground us. Getting to church, attending a small group, or serving in any capacity can be very difficult when just getting by.
These things are worth the effort though!
Daily prayer, bible study, and just a few minutes of quiet alone are important practices that help you stay spiritually connected during a time of parenting chaos. Multi-tasking in this area is okay.
Get up early, take a walk or head to the gym and while getting your exercise also spend time listening to the Bible and praying. In one hour before the kids get moving, you've invested in both your physical and spiritual health.
Chances are you will also set a much better tone for the day, one that is more ready for the challenges ahead!
If your a night owl dedicated the last minutes of the day to prayer, reading, and meditation. Thank God for the gifts he has given you in this crazy season and ask him to help you through it all.
Isaiah 40:11 gently tells us that God gives special grace to those who have young children. He knows this is a tough season, He doesn't expect perfection and thankfully He is there in the midst of the sleep-deprived years with you!
Learn to lean on Him in new ways through this stretching season.
Finding a "new normal" when you add a child to your family or face other challenges are parents is a process. Be patient with yourself as you find your bearings and re-prioritize your time to reflect the new needs you have to meet.
Set small goals and slowly but surely your family will find their way to thriving and not just surviving together.
---
Amanda Idleman is a writer whose passion is to encourage others to live joyfully. She writes devotions for the Daily Bible Devotions App, she has work published with Her View from Home, also for the MOPS Blog, and is a regular contributor for Crosswalk.com. You can find out more about Amanda on her blog or follow her on Instagram.
Photo Credit: ©Unsplash/Aaron Burden