10 Things I Want for My Adult Children That God Wants Too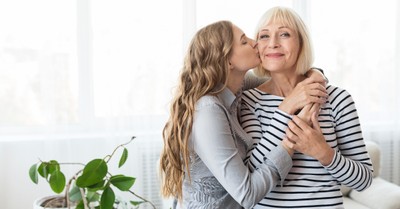 By Elizabeth Spencer, Crosswalk.com
I've been wanting things for my kids since before they were born.
I wanted them to grow strong. I wanted them to be born on time (but preferably not later). Once they'd made their official entrance into the world, I wanted them to be safe and healthy. I wanted them to feel loved.
Eventually, I wanted them to have friends and be good students and find things they were passionate about outside of school.
Above all, I wanted them to have God's name written on their hearts and to never know a day they weren't certain of His love.
Now, my children are a teen and a young adult, and I want things for them in keeping with the new seasons of life they're stepping into. This is where things get tricky, though, because while I know better than to want things for them God is clearly against, I do want some things for them He calls good—but maybe not good for them.
I want them to be married and have children of their own. I want them to live in comfortable, pleasing homes. I want them to have stable jobs that pay them what they deserve to earn. But these may not be what God wants for them.
God does not appoint everyone to marriage and motherhood. And the homeless Jesus declared the poor blessed.
Yet some of the longings of my heart for my older kids are clearly reflected in the heart of God as evidenced by Scripture. These, I can give full weight to and ask God to fulfill, knowing I am asking Abba to grant something that was His idea in the first place.
Wanting what God says He wants for us is always a good idea. I don't call it a safe bet because first of all, this is no gamble, and second of all, wanting God's will does not always feel safe. It feels risky for our comfort, our convenience, our preferences, our wishes. But it is always safe for our eternal souls. And wanting what God wants for our kids is always safe for their eternal souls, too.
So with boldness backed by Scripture and cloaked in a lot of prayer, I hereby declare that I want these ten things for my adult children that I confidently believe the Lover of their souls wants for them, too.
1. I Want My Grown Children to Be in Saving, Satisfying Relationship with God
"The Lord is not slow in keeping his promise, as some understand slowness. Instead he is patient with you, not wanting anyone to perish, but everyone to come to repentance" (2 Peter 3:9).
This is my first and greatest longing for my children, because although I have many desires for them in their earthly life, I am most concerned with their eternal life. I want that life to unfold in heaven with the one true God, whose grace they received and whose offer of relationship they accepted while they had a chance.
2. I Want Them to Have True Friends
"Two are better than one, because they have a good return for their labor: If either of them falls down, one can help the other up. But pity anyone who falls and has no one to help them up" (Ecclesiastes 4:9-10).
I want my grown kids to have friends who will love them at their worst but encourage them to be their best…friends they can trust with the deepest places of their hearts.
3. I Want Them to Have Families of Their Own
"God sets the lonely in families" (Psalm 68:6).
Much as it is my secret dream to have my children live close enough to me that they can walk over and borrow a cup of sugar if they need one, that's not likely to be the case. Neither may it be God's will for them to be married and have their own children.
Still, wherever they make their adult homes, I want them to have some version of family close at hand, whether it's friends who are like family or nearby relatives they nurture lasting connections with.
4. I Want Them to Have Joy
"You make known to me the path of life; you will fill me with joy in your presence, with eternal pleasures at your right hand" (Psalm 16:11).
I want my big kids to be happy—to be content with the circumstances of their lives. But more than that, I want them to have the deep, abiding satisfaction that is the gift of the Spirit and that is not blown about by life's winds and storms.
5. I Want Them to Have Hope
"Endurance produces proven character, and proven character produces hope. This hope does not disappoint, because God's love has been poured out in our hearts through the Holy Spirit who was given to us" (Romans 5:4,5 CSB).
I long for my children to maneuver through the ups and downs of adulthood with confident expectation that God is who He says He is and that He will do what He says He will do—and that both are good.
6. I Want Them to Be Secure
"My people will live in peaceful dwelling places, in secure homes, in undisturbed places of rest" (Isaiah 32:18).
God does not promise my children or any of us lives of ease. Jesus minced no words on this subject when He said, "In this world you will have trouble" (John 16:33). But I pray that my big kids will live out their daily lives with a well-founded sense of safety and provision.
I want them to be able to sleep peacefully at night and wake in the morning with glad anticipation of what most of their days hold.
7. I Want Them to Have Purpose
"'For I know the plans I have for you,' declares the LORD, 'plans to prosper you and not to harm you, plans to give you hope and a future'" (Jeremiah 29:11).
My children may not end up in high-paying jobs that afford them prestige and accolades. If they don't, they will be in good company with Jesus, who "made himself nothing by taking the very nature of a servant" (Philippians 2:7). But I want them to spend their days doing meaningful work that utilizes their God-given strengths and passions.
I want them to be in relationships that advance the cause of agape love. I want them to pursue hobbies that fulfill them, rather than just filling up time.
8. I Want Them to Know and Live God's Will
"Do not conform to the pattern of this world, but be transformed by the renewing of your mind. Then you will be able to test and approve what God's will is—his good, pleasing and perfect will" (Romans 12:2).
Sometimes, my big kids will tell they're anxious about making the wrong decision…one that will put them outside of God's will. But I tell them that as along as they're not directly disobeying God's commands as recorded in His Word or ignoring clear Holy Spirit guidance or making a choice obviously harmful to themselves or others, they do not need to fear missing the mark of God's purposes for them.
He is bigger and more generous than that.
9. I Want Them to Be Active in a Community of Faith
"And let us consider how we may spur one another on toward love and good deeds, not giving up meeting together, as some are in the habit of doing, but encouraging one another—and all the more as you see the Day approaching" (Hebrews 10:24-25).
I don't want my adult children to go to church regularly just because that's how they were brought up. I want them to seek out regular, committed fellowship with a local congregation because they value the beauty of being part of the body of Christ and the joy of playing their part in it.
10. I Want Them to Be Healthy
"Keep his decrees and commands, which I am giving you today, so that it may go well with you and your children after you and that you may live long in the land the LORD your God gives you for all time" (Deuteronomy 4:40).
Of course I want my adult children to be physically healthy, but God's time frame for perfect physical health is clearly an eternal one. And yet I believe Scripture indicates that He does want us to be as strong and well-balanced physically, spiritually, mentally, and emotionally as we can be, which is why I feel I'm on solid ground in wanting that for my children, too.
What I want for my children sometimes runs up against the free will given them by God, who does not want robots. Too, my longings for my children are mixed up with my own nature of flesh. Here, I'm reminded again that the two safest and best prayers I can ever pray for my children are, "Your will be done," and, "God, please move their minds and hearts so they want You and want what You want."
And when what I want for my grown kids seems elusive, I can go back to this core truth: whatever truly good thing I could ever want for them, their heavenly Father wants it for them, too—unless He wants something even better…something that, because it's born out of His perfect love, wisdom, and power, will not only be better, but best.
Photo Credit: ©GettyImages/Prostock-Studio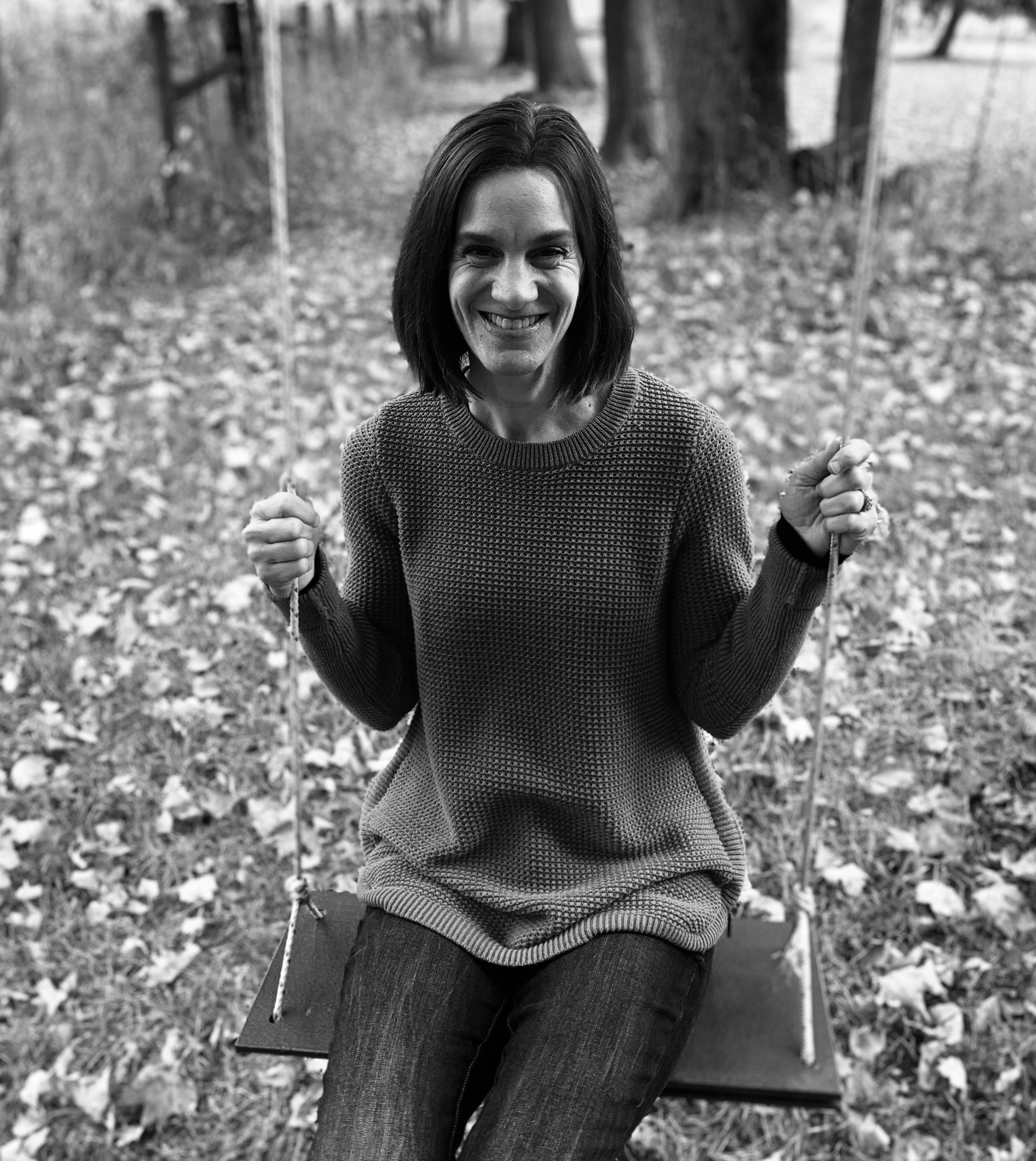 Elizabeth Spencer is a wife, mom, freelance writer, baker, Bible study facilitator, and worship leader from Battle Creek, Michigan. She writes about faith, family, and food (with some occasional funny thrown in) on her blog, Guilty Chocoholic Mama, and on Facebook. She is the author of the devotional Known By His Names: A 365-Day Journey From The Beginning to The Amen.