10 Must-Watch Christmas Classics to Put You in the Christmas Spirit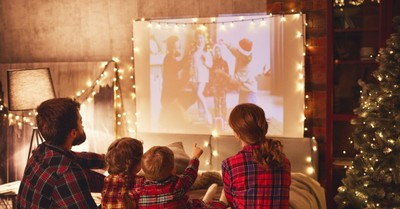 By Michelle S. Lazurek, Crosswalk.com
As people try to get into the holiday spirit in November, many people begin decorating their Christmas trees, shopping for their Christmas presents, and sending their Christmas cards. One way to get into the spirit is to put on Christmas music. Traditional Christmas carols, as well as modern-day favorites, help shift people's focus from fall and thanksgiving to Christmas and giving. Another way to get into the Christmas spirit is to watch classic Christmas movies. If you, like me, love Christmas, then you'll love watching these Christmas classics over and over to put yourself into a great and giving Christmas spirit. Here are ten Christmas classics you must watch to help put you in a Christmas mood:
1. How the Grinch Stole Christmas
Jim Carrey is barely recognizable as the Grinch. In this classic Christmas tale from Doctor Seuss, the Grinch tries to steal Christmas joy and steals the Christmas presents of the citizens of a small town. But a little girl named Cindy Lou Who shows the Grinch that Christmas means more than just gifts—it's about spending time with the people you love.
2. It's a Wonderful Life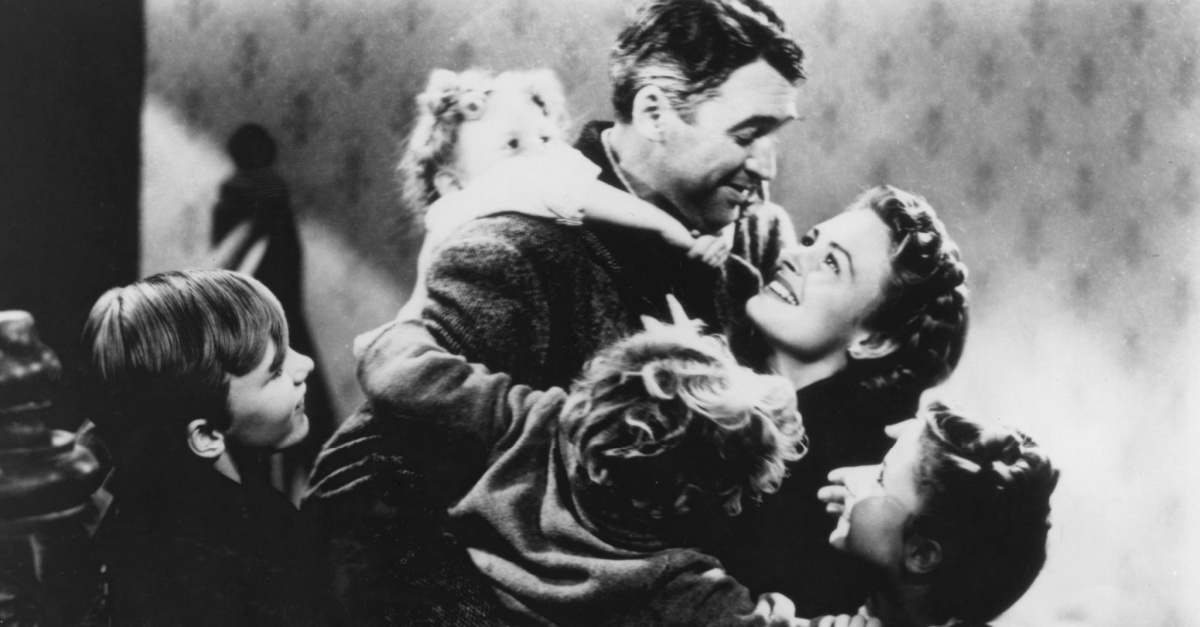 Photo credit: ©Getty Images/RKO Pictures/Handout
In this retrospective Christmas classic, George Bailey, a husband, and father, tirelessly gives himself to his community. Frustrated by life's demands, an angel gives him a glimpse of what life would be like if he never existed. Bailey gets a new appreciation for life as he comes to appreciate the many blessings he has. Starring Donna Reed and James Stewart, audiences will come to appreciate all the blessings they have as they watch this film. And remember, every time a bell rings, an Angel gets its wings.
Rejoice in the birth of Christ with this FREE 25 Days to a Joyful Christmas Prayer Guide!
3. A Christmas Story
All Ralphie wants it's a Red Ryder BB gun. He tries every trick to get his parents to buy him one and even asks Santa. But to his dismay, they all tell him, "you'll shoot your eye out!" Peter Billingsly stars as Ralphie, whose role in this film encapsulates the beauty of getting your favorite Christmas gift as a kid for Christmas. Be sure to drink your Ovaltine and watch the sequel, A Christmas Story Christmas, streaming on HBO Max, starting on November 16th.
4. The Santa Clause
Tim Allen, a single father trying to raise his son, renews his belief in Santa as he haphazardly stumbles into the role of Santa Claus. After the real Santa Claus falls off his roof, Tim Allen puts on the suit and realizes the North Pole requires him to become the new Santa Claus. As he assumes his new role, everyone around him thinks he's crazy, including his ex-wife and her new significant other. But they all receive some Christmas magic as they come to believe Santa Claus is real. Be sure to watch the sequel, the Santa Clauses, streaming on Disney + starting November 16th.
5. National Lampoon's Christmas Vacation
In this 80s classic, Chevy Chase stars as Clark Griswold, a family man who just wants to give his family a good Christmas by getting them a swimming pool with his Christmas bonus. As he waits for his bonus to arrive and chaos ensues as the in-laws, audiences are in for an irreverent adventure as Clark tries to put the lights on the house, trims the tree, and sets the cat on fire as one mishap after the other takes place. Featuring an all-star cast (their roles in which catapulted their careers, including Juliette Lewis and Johnny Galecki), the Griswolds remind us we can have a great Christmas despite the circumstances that surround us.
6. Home Alone
Macaulay Culkin stars as Kevin, a young boy who gets left home alone for Christmas when his parents forget to bring him on their trip. At first, Kevin loves being home because he can do whatever he wants. That is until two robbers decide to take advantage of the empty home. Ingenious Kevin must pull out all the stops to ensure the robbers don't get inside the house. This film, making Macaulay Culkin an instant Hollywood success, created two more sequels, both of which are worth the watch this holiday season.
7. Christmas with the Cranks
Another Tim Allen success, Allen stars as Luther Crank. He, along with his wife Nora, played by Jamie Lee Curtis, decide to skip Christmas altogether when they realize their daughter will not be coming home. They book a trip to an island and forgo all their standard Christmas traditions until they discover their daughter will be coming home after all. The Cranks are tasked with pulling off a traditional Christmas in only 24 hours. This film teaches us the beauty in Christmas lies in neighbors pulling together as a community and foregoing their differences to help one another.
8. Jingle All the Way
Arnold Schwarzenegger plays an absentee father who cares more about his job than he does about being there for his son's important milestones. At her wit's end, his wife becomes increasingly angry with him. The divorced neighbor capitalizes on this situation and tries to move in on the family. To make up for his absences, Schwarzenegger vows to get his son Jamie the Turbo Man doll, the most coveted toy of the Christmas season. He, along with comedian Sinbad goes on a comedic romp in search of the coveted toy. Although this movie focuses on a gift, the son realizes even though his father is not perfect, he loves him and wants to do everything in his power to make him happy.
9. A Charlie Brown Christmas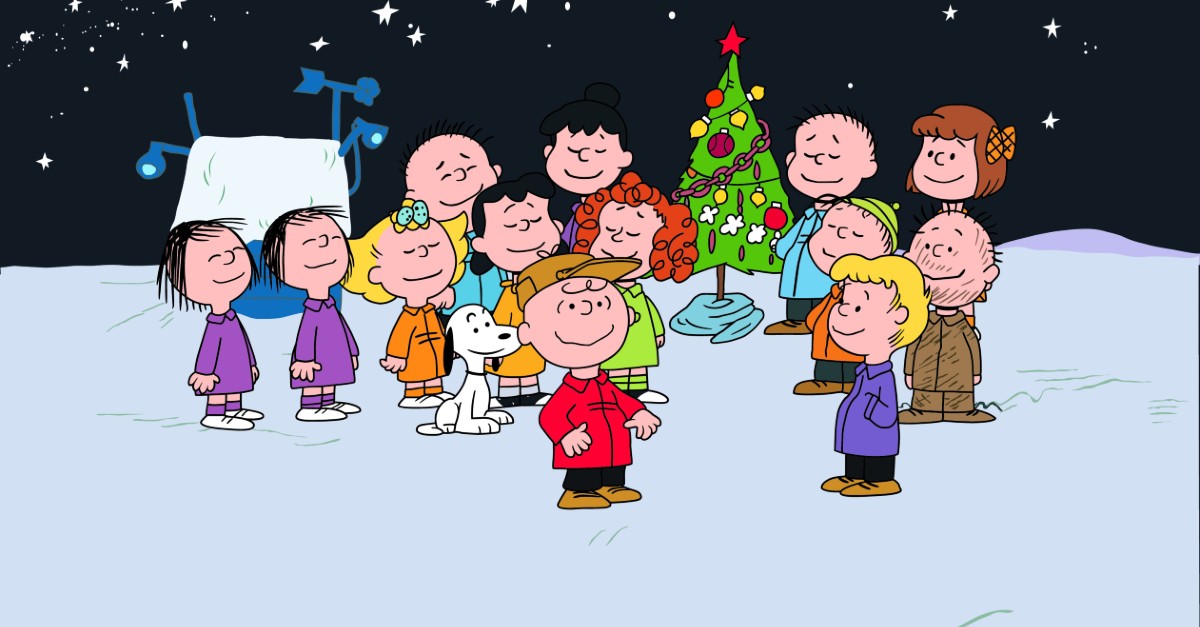 Who can forget Charlie Brown and his quest to stop the materialism Christmas brings? As he struggles to be the director of the Christmas pageant, Linus teaches him the true meaning of Christmas with this infamous speech (Lights, please!) reciting the gospel of Luke. This classic includes the iconic scene where Linus drops his blanket when he says, "fear not!" indicating that with Jesus, he doesn't need his blanket anymore for security.
Even in the 1960s, networks were hesitant to bring Jesus to the forefront of Christmas. But even at the network's insistence that Schultz take out Linus's speech, Schulz's refusal to do so granted him nothing but success. A Charlie Brown Christmas is one of the most successful Christmas classics of all time, as generation after generation understands what it means to experience the real meaning of Christmas.
10. A Christmas Carol
Whether it is the cartoon starring Mickey Mouse as Tiny Tim or a modern retelling, audiences will enjoy the classic tale of Tiny Tim, Ebenezer Scrooge, and the ghosts of Christmas past, present, and future. Based on Charles Dicken's classic novel, A Christmas Carol, always drives home the message that Christmas is about generosity and helping those in need. As this movie asserts, it is indeed better to give than to receive.
Whether it's trimming the tree or wrapping Christmas presents, be sure to view these Christmas classics and remind yourself that the gift of Christmas lies not in the presents but in your presence, being together with the ones you love and focusing on Jesus.
Photo credit: ©Getty Images/evgenyatamanenko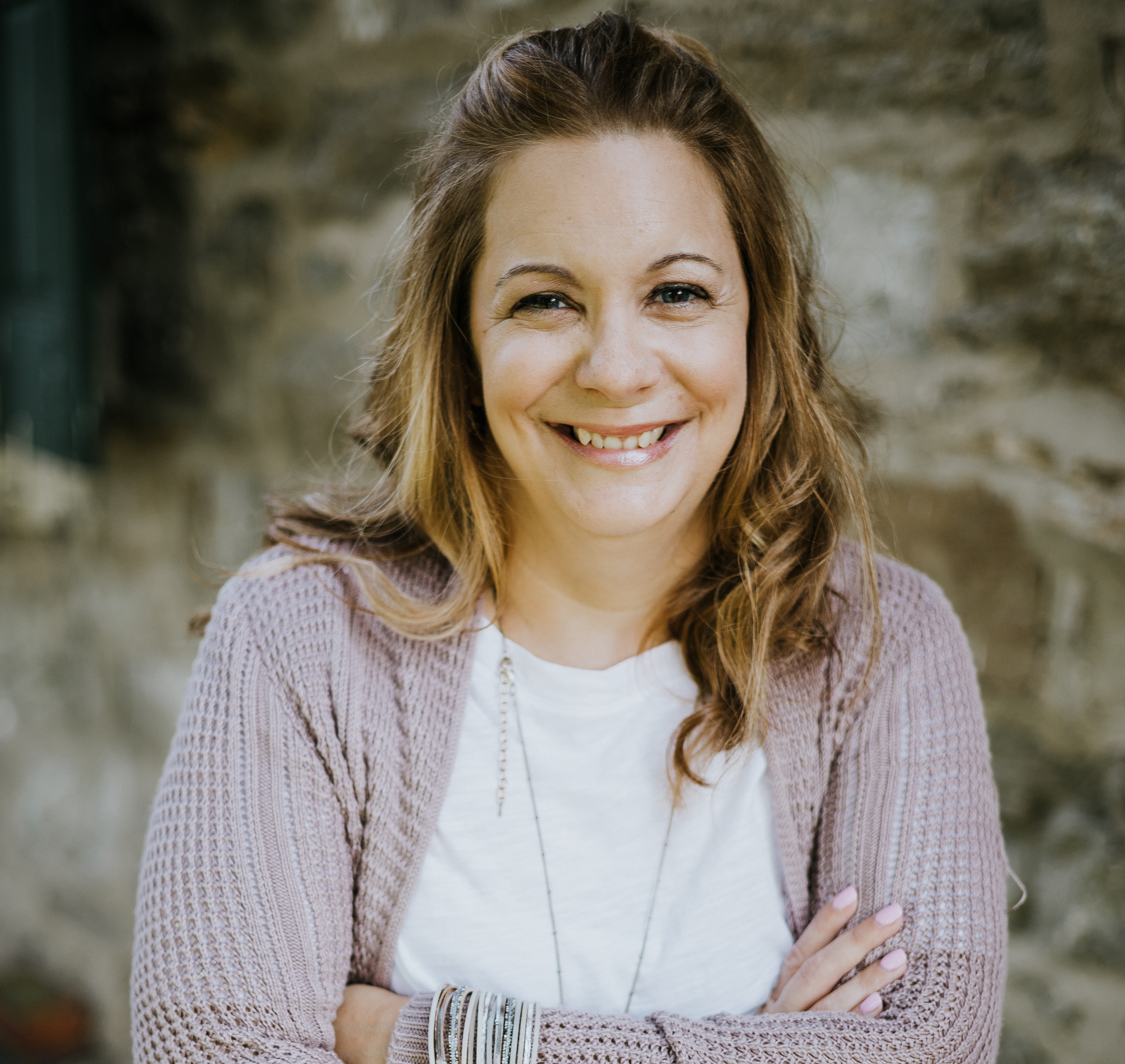 Michelle S. Lazurek is a multi-genre award-winning author, speaker, pastor's wife, and mother. She is a literary agent for Wordwise Media Services and a certified writing coach. Her new children's book Who God Wants Me to Be encourages girls to discover God's plan for their careers. When not working, she enjoys sipping a Starbucks latte, collecting 80s memorabilia, and spending time with her family and her crazy dog. For more info, please visit her website www.michellelazurek.com.