The Only Ghost I'll Welcome This Halloween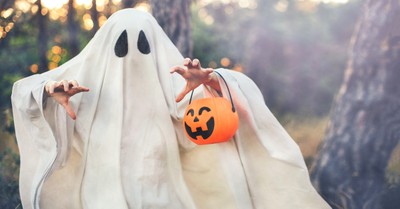 By Dr. Audrey Davidheiser, Crosswalk.com
If your neighborhood looks like mine, around this time of year, houses start sporting goblins, giant spider webs, and hanging skeletons. It's as though front yards morph into graveyards all around.
But the only ghost I'll welcome into my soul this Halloween is the Holy Ghost.
Scratch that. I plan to pursue the Holy Ghost every Halloween and each day in between.
I don't know if you're familiar with the Holy Spirit (the modernized name for the Holy Ghost). Perhaps you have zero church background and are befuddled by this term. Or your church may be adamant about how the Holy Spirit doesn't move in our day and age like He did in the Bible.
Whichever camp you belong to, as believers, we all can grow in intimacy and knowledge about the Holy Ghost.
As such, may I invite you to dig into this article by way of a prayer?
"Holy Spirit, please lead us into all the truth about Yourself (John 16:13). We resolve to remain open-hearted, so we can hear Your still, small voice (1 Kings 19:12). In Jesus' name, amen."
There is no reason for God to ignore this prayer, so get ready to receive revelations from heaven about God's Spirit.
5 Things the Bible Explains about the Holy Spirit
1. Equal Member of the Godhead
Although there is only one God, He is comprised of three equal members. Jesus spelled this out when He instructed His disciples to preach the Gospel, disciple the nations, and baptize them in the name of the Father, Son, and Holy Spirit (Matthew 28:18-20).
When you think of the Holy Spirit, think God.
2. Indwells Believers
Unlike Jesus, who walked alongside His disciples during His earthly ministry, the Holy Spirit is closer to us. That's because once we receive Jesus as Lord, the Holy Spirit takes up residence within us (John 3:6, 1 Corinthians 3:16, 2 Timothy 1:14). Because the Spirit lives within us 24/7—as opposed to Jesus' temporary physical presence, which ended when He ascended to Heaven—even Jesus Himself rated having the Holy Spirit as better (John 16:7).
3. Has Personality
The Holy Spirit isn't some bland entity with no personality. Rather, He has the capacity to grieve (Ephesians 4:30) and be insulted (Hebrews 10:29). He is always good (Psalm 143:10). The Holy Spirit is both super powerful (Acts 1:8, Acts 4:31)—for instance, it was the Holy Spirit who resurrected Jesus from the grave (Romans 8:11)—and yet gentle (Galatians 5:22-23). He won't spook us, manipulate us against our will, or lie to us (John 16:13).
He loves our company (2 Corinthians 13:14).
4. Our Helper
Perhaps the most critical mission of the Holy Spirit is to befriend and help us. Jesus elaborated on the Holy Spirit's role as our advocate in John 14:16-17. The ways in which the Holy Spirit helps us may be innumerable, but some of them include praying for us (Romans 8:26-27), assuring us that God is our Father (Galatians 4:6), and bringing God's Word to our remembrance (John 14:26).
One of the Spirit's names is Comforter (John 14:16, KJV). Indeed, the gentle Holy Spirit is available to comfort us in times of stress and sorrow.
5. He Can Speak
When some Christians say they hear from God, that includes hearing from the Holy Spirit. For instance, Acts 13:2 records the following: "While they were worshiping the Lord and fasting, the Holy Spirit said, 'Set apart for me Barnabas and Saul for the work to which I have called them'" (ESV).
However, you may not hear the Holy Spirit audibly. I've sensed His communication in the form of nudges or an internal conviction. Other times I've felt Him highlight a verse during my quiet times and when I reread and mulled it over, I received a deeper insight on how the verse applied.
Can I trust you with a secret? Everything I've written originated from the Holy Spirit. For instance, I heard the title of this very article in my heart last Saturday, as I was crossing my dining room into the living room.
The Gifts of the Holy Spirit
The New Testament refers to the Holy Spirit as God's gift for us (see, for instance, Matthew 7:11, Luke 11:13, Acts 2:38, Acts 10:45, Acts 11:17).
Since every gift from God is good and perfect (James 1:17), why are there so many conflicting views about His Spirit?
Many (make that many) theologians and authors from different denominations have crafted books and theses in an attempt to explain. Compared to these lengthier works, our discussion on biblical evidence for the supernatural side of the Holy Spirit will be brief—but, hopefully, meaningful.
The Church is split between those who argue that receiving Jesus as Savior will automatically grant believers the fullness of the Spirit, versus others who believe it takes an additional step to be filled with the Spirit.
Another issue has to do with the manifestation of the gifts of the Spirit (1 Corinthians 12:1-11). Some believe in legitimate miracles and prophecies that are relevant to our times. Others vehemently disagree.
And then there are tongues.
Even if they don't often publicize it, some Christians have the gift of speaking in other tongues. A woman I once knew fits this category. She confided that she hid her tongues from even her husband because he would've thrown a fit otherwise. He was a deacon in the tiny traditional church they attended.
So, what are tongues?
This is a supernatural gift from God to enable you to speak in a language you've never learned previously. When you speak or pray in tongues, every syllable you utter is produced by the prompting of the Spirit, not your mind. The Bible demystifies praying in tongues by stating that it edifies us (1 Corinthians 14:4, Jude 1:20). Multiple instances of people speaking in tongues are recorded in the Word (Mark 16:17, Acts 2:4, Acts 19:6, 1 Corinthians 12:10-11, 1 Corinthians 14:27-28).
Hungry for the Holy Spirit
How much of the Spirit are you eager to receive? If you want more of Him, He will oblige, because He always satisfies the hungry (Matthew 5:6). But whether you've been praying in tongues for a while or whether being aware of the Spirit is a new concept, we all can make room for more of the Holy Spirit—like in these areas:
The Word exhorts us to desire the gifts of the Spirit (1 Corinthians 12:1-11), especially prophecy (1 Corinthians 14:1). One immediate application is to immerse yourself in 1 Corinthians 12 and 14. Ask the Lord for the truth about these chapters as they apply to you.
If you lack any of the nine characteristics of the fruit of the Spirit—love, joy, peace, forbearance, kindness, goodness, faithfulness, gentleness, self-control (Galatians 5:22-23)—ask Him to develop the ones you're deficient in.
If you're curious about what it means to be filled with the Holy Spirit (Luke 4:1, Acts 4:8, Acts 7:55, Acts 11:24, Acts 13:52), pray for clarification. Since God Himself promised to pour out His Spirit on all flesh (Joel 2:28, Acts 2:16-18), you have the right to ask the Father to fill you with His Spirit (Luke 11:13).
John 14:26 describes how the Holy Spirit will teach us all things. Only an excellent Teacher knows how to communicate the truth in a way that's understandable for all of His students, regardless of personality, learning style, or competing lessons they might have heard about Himself.
But if any of the concepts in this article seems foreign, let me leave you with two statements from Paul: "Reflect on what I am saying, for the Lord will give you insight into all this" (2 Timothy 2:7). "And if you think differently about anything, God will reveal this also to you." (Philippians 3:15, CSB).
This Halloween, I pray you'll yearn for the Holy Spirit like never before.
Photo Credit: ©iStock/Getty Images Plus/Polina Lebed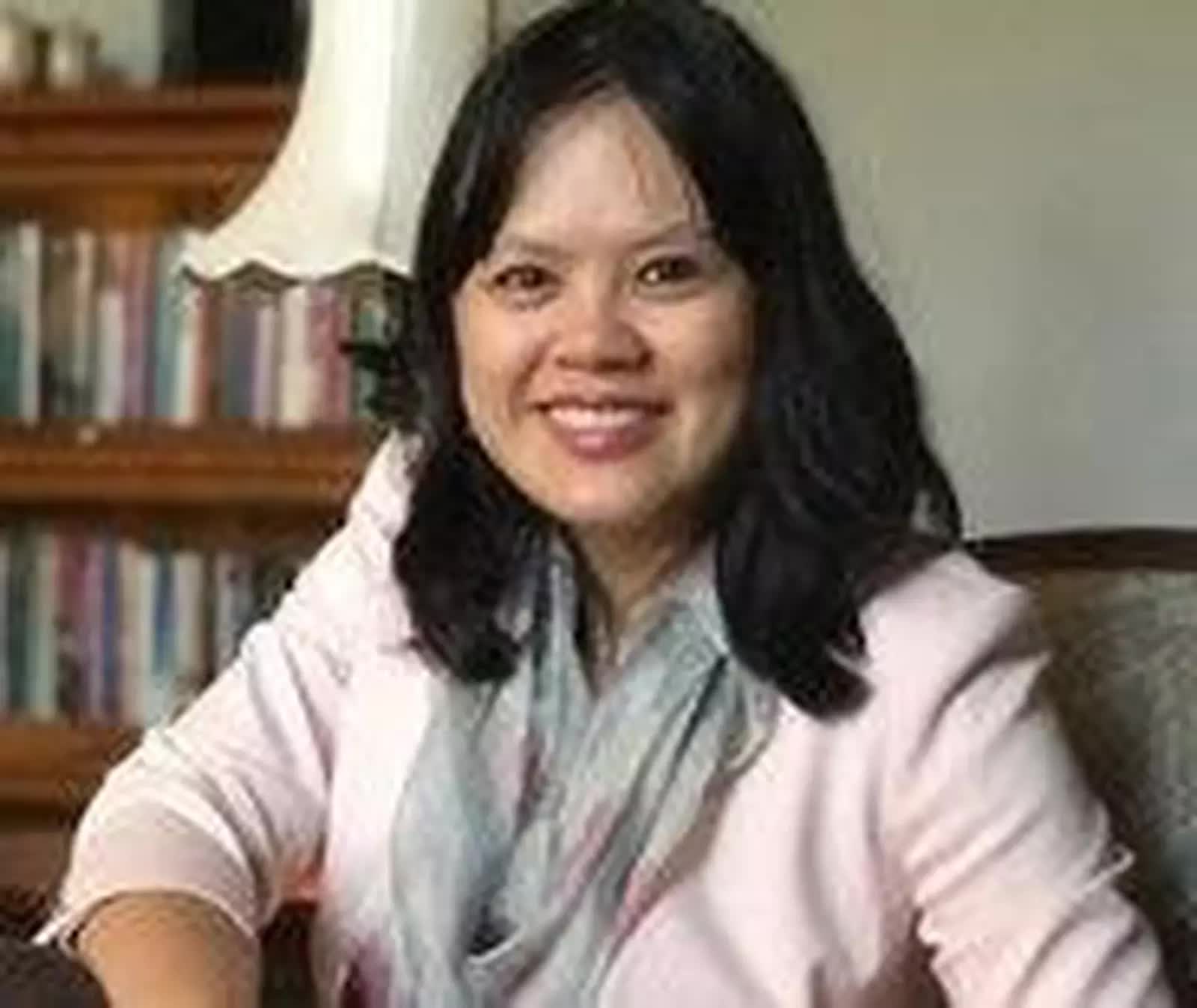 Audrey Davidheiser, PhD is a California licensed psychologist, certified Internal Family Systems (IFS) therapist and IFSI approved clinical consultant, as well as author of Surviving Difficult People: When Your Faith and Feelings Clash. After founding and directing a counseling center for the Los Angeles Dream Center, she now devotes her practice to survivors of trauma—including spiritual abuse. Visit her on www.aimforbreakthrough.com and Instagram @DrAudreyD.