What Do Demons Really Look Like?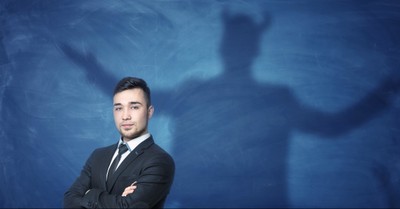 By Joel Ryan, Crosswalk.com
Demons are evil spirits and fallen angels who act on Satan's behalf. Though most portrayals of the devil and his demons are more figurative than biblical, demons are very real and very powerful forces who stand in opposition to the kingdom of God and engage in spiritual warfare against Christ's followers. But what do demons actually look like?
What Do Demons Look Like According to the World?
Demons, like the devil, have been depicted in art, literature, movies, television, and video games for centuries. Oddly enough, even the unbelieving world has been fascinated by stories of the supernatural, whether they believe in the existence of actual demons or not.
Are these stories and depictions biblically accurate? Yes and no.
It's important to remember that demons are not physical beings, therefore, any attempt to describe their physical appearance will be inadequate at best. That isn't to say that demonic manifestations can't be physical or powerful. Many stories of real-life encounters with the demonic have horrified humans for generations, and rightly so. Demons operate in the spiritual realm but attack regular people's minds, bodies, and emotions all the time.
However, most portrayals of the demonic in books and movies, though they contain some truth, are more imaginative and fantastical than actually biblical.
For example, most people tend to think of demons as fiery, cartoonish creatures with horns, forked tails, and claws, flying around, whispering in ears, and otherwise tormenting people.
Some depictions portray demons as more ancient, mythological creatures, such as the Balroqs of J.R.R. Tolkien's The Fellowship of the Ring or Seven Deadly Sins in DC Comic's Shazam!
Medieval paintings use to envision fallen angels as nightmarish, ghoulish creatures preying upon the innocent.
Entire comic books, graphic novels, and television series have been dedicated to the demonic and the supernatural (the CW's Supernatural). Some have even turned Lucifer and his demons into main characters or heroes (Dark Horse Comics' Hellboy, Mike Carey's Lucifer, Marvel Comics' Ghost Rider)
Even children's cartoons have explored the supernatural, portraying demons as slightly smaller and even comedic minions of Satan. Some have taken a more ethereal approach to demons as spirits of the "other side", i.e. Disney's The Princess and the Frog.
In The Inferno of Dante Alighieri's 14th-century epic poem, The Divine Comedy, demons (Malebrancha) are described as residents of the lowest circles of hell, who exist to torment corrupt politicians (Barrators) and those who engaged in willful acts of deception in life.
In The Screwtape Letters, renowned apologist C.S. Lewis wrote a series of fictional letters between Screwtape, a senior demon of hell, and his aspiring nephew, Wormwood, on how to effectively tempt and corrupt human subjects.
Portrayals of the demonic have also been packaged and concealed in various forms of witchcraft, voodoo, sorcery, and the occult, practiced in many parts of the world today.
Of course, more overt forms of demonic influence and possession have been the subject of horror movies like The Exorcist, Poltergeist, Insidious, Hereditary, and The Conjuring, to name a few.
Needless to say, demons are represented almost everywhere in pop culture.
Though most depictions of demons are fictional representations of non-physical beings, the one thing they often get right is the truly perverse and pervasive nature of evil and Satan's influence in the world. Where demons go, deception, division, and death are usually not far behind.
But what does the Bible have to say about demons, and why is the biblical understanding of the supernatural far more powerful than anything we might find in a horror movie or graphic novel?
What Do Demons Look Like According to the Bible?
The Bible tells us that demons are former angels who were cast out of heaven with their master before the creation of the world (Jude 1:6, 2 Peter 2:4).
Demons are not physical in the traditional sense. They operate in the spiritual realm, searching for humans they can distract, deceive, and ultimately separate from the knowledge, love, and grace of Jesus Christ. That is their sole objective.
John's Gospel describes the prince of all demons, Satan, as a thief, who "comes only to steal and kill and destroy." (John 10:10) His demons are commissioned to do this work.
The apostle Paul wrote to the Corinthian church, "for though we walk in the flesh, we do not wage battle according to the flesh, for the weapons of our warfare are not of the flesh, but divinely powerful for the destruction of fortresses. We are destroying arguments and all arrogance raised against the knowledge of God, and we are taking every thought captive to the obedience of Christ." (2 Corinthians 10:3-5)
Satan's demons wage war in the mind of humans, seeking to disrupt, distract, and distort an individual's thoughts and understanding of God.
This is why Paul emphasized the need for Christians to "take up the shield of faith, with which you can extinguish all the flaming arrows of the evil one." (Ephesians 6:16) Demons often target the mind.
Even though demons are not physical beings, their influence over humans can manifest itself in physical and sometimes emotional ways.
These manifestations may not be as graphic as what's portrayed in The Exorcist. Negative thoughts, anxiety, confusion, nightmares, sudden fear, and sometimes physical ailments can be signs of demonic forces attempting to disrupt and divert those that Satan recognizes are vulnerable or perceives as a threat.
It's important to note, however, that many physical ailments and mental issues are just that; and it would be unwise to label something as demonic when it is not. This is why spiritual discernment, coupled with prayer and fasting, is required to correctly identify the presence of the demonic and deal with it according to Scripture.
Christ's followers are called to be alert (1 Peter 5:8), aware of Satan's schemes (2 Corinthians 5:10-11), and prepared to wage war in the spirit at all times (Ephesians 6:10-17).
Their ultimate example, of course, is found in the ministry of Jesus Christ.
In the gospels, Jesus had frequent encounters with the demonic (Matthew 4:24, Matthew 8:28-34, Matthew 9:32-34, Matthew 12:22-29, Matthew 17:14-20, Luke 4:40-41).
Those under demonic influence would often become violent or physically impaired as a result of demonic oppression; and in these cases, Jesus had compassion for the individual, seeking to deliver those from sin and spiritual bondage.
We read in the Bible that multiple demons can cling to one individual (Mark 5:9, Mark 16:9-11), they can torment animals and other creatures (Luke 8:26-39), and they can influence those formerly of Christ when unforgiveness and willful acts of sin and disobedience are present (Luke 22:3, Acts 5:3, John 8:44).
Unclean spirits may also look to return to the places (and people) they've been cast out of (Matthew 12:33-45), however, the Bible also says that demons "shudder" at the very name of Jesus Christ (James 2:19). Furthermore, Jesus gave His disciples and followers authority in His name to cast out demons and deliver those who seek to be free (Luke 10:17-20, Mark 16:15-18).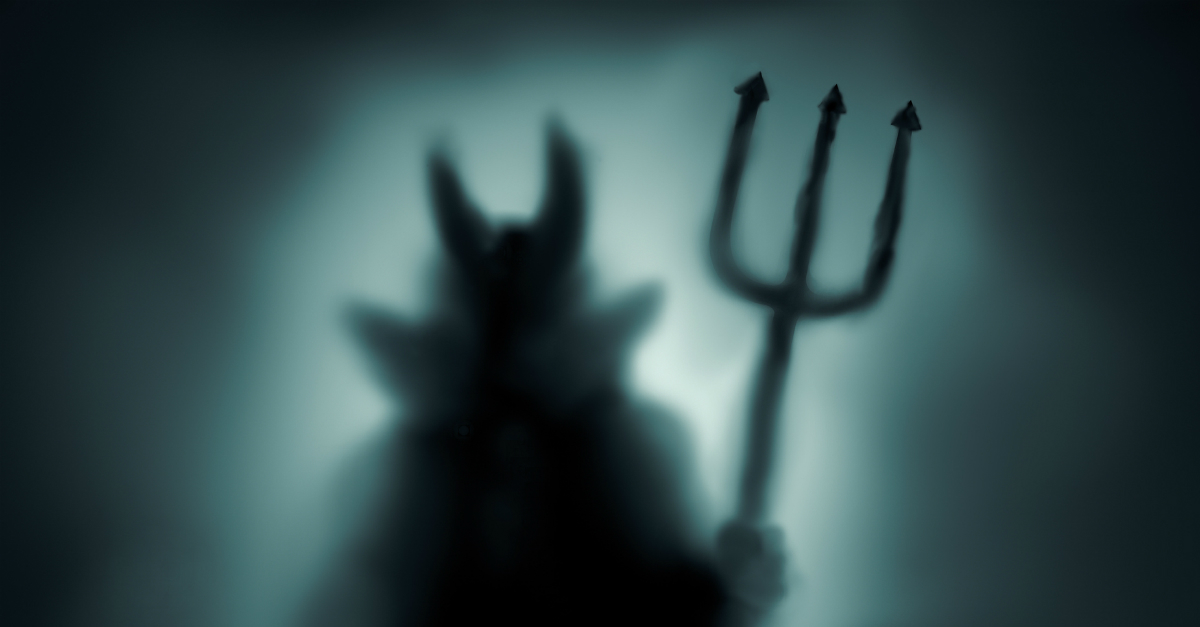 Photo Credit: ©GettyImages/CasPhotography
What Does Satan Look Like?
Of course, demons are not the only spiritual beings presented in pop culture. They aren't even the most powerful forces of evil at work in the world. That title is reserved for their master, the Father of Lies (John 8:44), Evil One (Matthew 13:9, 1 John 5:18), Tempter (Matthew 4:3), and Ruler of this Age (2 Corinthians 4:4).
We know him as the devil or Satan, a once glorious angel who rebelled against God and was cast from heaven (Jude 1:6, 2 Peter 2:4, Luke 10:18, Revelation 12:7-9).
Satan is a liar (John 8:44), a tempter (Matthew 4:1-11, 1 Peter 4:12), a deceiver (2 John 1:7), and one who attempts to exalt and magnify himself above God in the world (1 Thessalonians 2:4, Daniel 8:4). We know from Scripture that in the End Times he will also present himself "as God" to the world, causing many Christians to fall away from the faith by deceitful spirits and teachings of demons (1 Timothy 4:1-2).
Where Satan is at work, there is lawlessness (1 Thessalonians 2), confusion (1 Thessalonians 2:11-12), spiritual blindness (Isaiah 59:9-10), rebellion, division, and the perversion of God's commands and promises (Galatians 1:7).
Furthermore, Satan's rule is described as one of "death" (Revelation 21:8, Romans 6:23, Matthew 8:12) and "darkness" (Isaiah 5:20, 42:7, 61:1); and his domain in hell is portrayed as a "blazing furnace" where there is "weeping and gnashing of teeth" (Matthew 13:40-43).
Like his demons, the Prince of Darkness is not a physical being. Though we don't know what Satan or any of God's angels truly look like, we do know that Satan was once a glorious and perhaps beautiful creature. His true physical nature, however, is a mystery.
And yet, the Bible does use metaphors and figurative language to describe Satan's spiritual nature and behavior. In the Bible, he is portrayed as:
These descriptions have no doubt inspired many fictional representations of Satan as either a red-caped, pitch-forked devil sitting on Donald Duck's shoulder or a monster of pure evil in the vein of Fantasia's Chernabog.
Fictional villains like Hannibal Lecter (The Silence of the Lambs), Emperor Palpatine (Star Wars: Return of the Jedi), Anton Chigurh (No Country for Old Men), Mr. Hyde (The Strange Case of Dr. Jekyll and Mr. Hyde), The Joker (The Dark Knight), or Nurse Ratched (One Flew Over the Cuckoo's Nest) are not direct parallels to the Evil One described in the Bible, but they do model similar traits of death, destruction, deception, and menace in their respective tales.
Of course, many modern adaptations of Satan have presented a more smooth-talking, intelligent figure, one who is more attractive than overtly evil. His true sinister nature is concealed beneath his immense charm. Ironically, this view of Satan might be more in line with what Paul writes about in 2 Corinthians.
"Even Satan disguises himself as an angel of light." (2 Corinthians 11:14)
Demons no doubt take after their master in this regard. After all, an enemy who masks his true nature and presents himself as good-natured will often be more effective at winning souls to his cause than a pitched-forked baddie who announces himself as evil, explains his plan, or reveals the consequences that await those who partake of his offerings.
Satan and his demons are far more crafty and deceptive in how they go about their business.
Thankfully, the Bible makes clear that Satan's power has been countered and overcome by the blood of the Lamb, Jesus Christ. Those who are in Christ are given new eyes to see Satan's schemes for what they are (2 Corinthians 5:10-11), the truth of God's Word to counter Satan's lies (Matthew 4:1-11, Psalms 119:105-108), and the power to overcome sin in their lives (John 1:5, Hebrews 2:14, James 4:7, 1 John 4:4)
Satan and his demons may have influence over this earth for a time, but we know that one day Satan and all his forces will be cast into the lake of fire and banished forever (Revelation 20:10). As was promised, "the God of peace will soon crush Satan under your feet." (Romans 16:20)
Though many fictional representations present Satan and his demons as rivals to God, the Bible reminds us that God has no equal in heaven or on earth (Isaiah 40:12-31). Demons are powerful forces that should be taken seriously, however, even they are no match for God's perfect love and light, made available to His followers. (1 John 4:4) For the name of Jesus Christ is a name above all names, above all powers, and above all forces of darkness now and forever (Ephesians 1:21).
Related Resource! Listen to our FREE podcast, The Bible Never Said That. All of our episodes are available at LifeAudio.com. Listen to an episode right now:
Photo Credit: ©GettyImages/Gearstd
---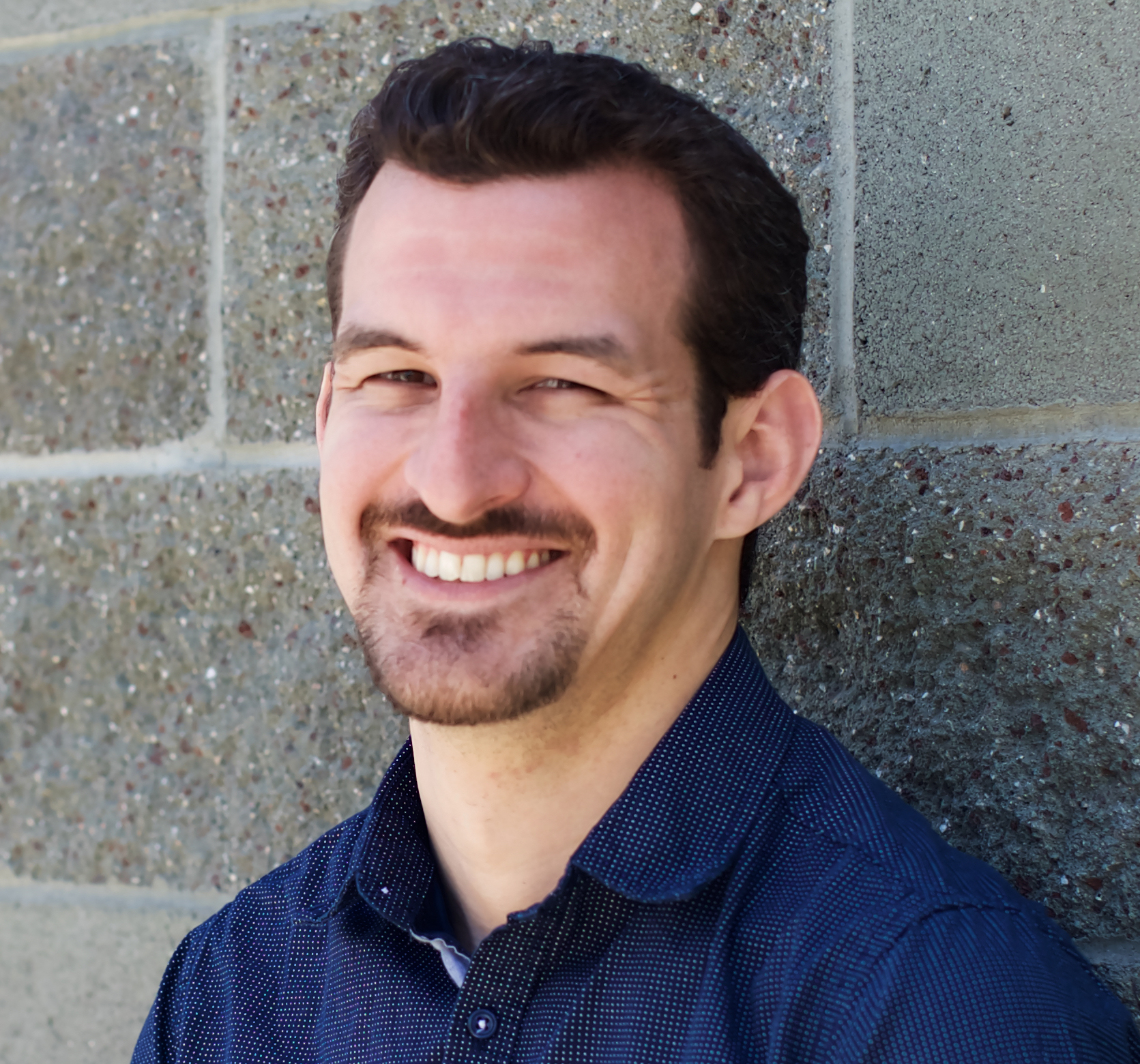 Joel Ryan is an author, writing professor, and contributing writer for Salem Web Network and Lifeway. When he's not writing stories and defending biblical truth, Joel is committed to helping young men find purpose in Christ and become fearless disciples and bold leaders in their homes, in the church, and in the world.
---
This article is part of our larger resource library of Christian questions important to the Christian faith. From core beliefs to what the Bible says about angels, we want to provide easy to read and understand articles that answer your questions about Christian living.
What Do Christians Believe?
How Old Is the Earth?
Who Is My Neighbor in the Bible?
What Does God Look Like?
Are Guardian Angels Real?
What Does it Mean to Be Zealous for God?