Erik's New Travel Etsy Shop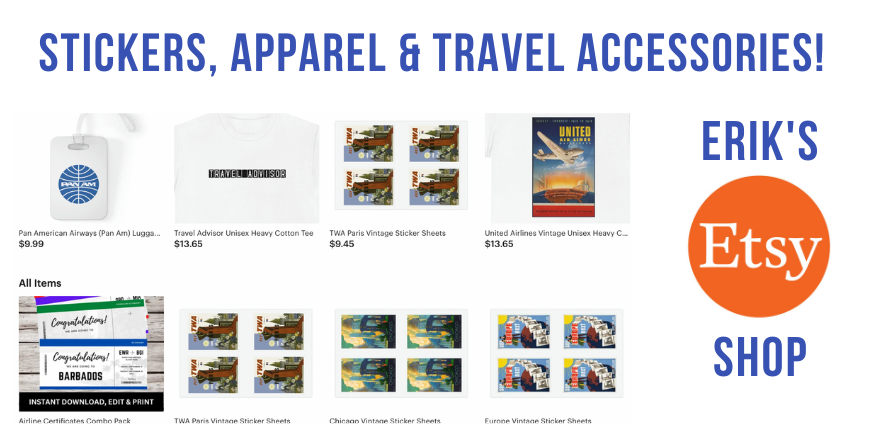 I am particularly excited to announce the addition of my new Etsy Shop. If you love travel and vacation as much as I do, then take a moment to browse. I am adding new products every week such as vintage travel poster tee's, stickers, and travel brand coffee mugs. The link to the shop is here:
http://www.etsy.com/shop/erikthetravelguy
And if you have an idea for a product, then please send me an email right away.
Happy shopping!