I Will Be with You - The Crosswalk Devotional - May 21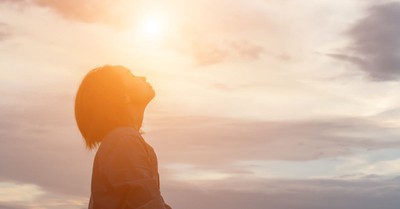 By Emma Danzey, Crosswalk.com


I Will Be with You
By Emma Danzey
Isaiah 43:2 says, "When you pass through the waters, I will be with you; and when you pass through the rivers, they will not sweep over you. When you walk through the fire, you will not be burned; the flames will not set you ablaze."
When You Pass through the Waters
Sometimes we need to be reminded that life is hard. There will be times when we pass through the waters. This means that there will be difficulties and challenges that we cannot avoid. Just like a sailor on a ship who is stuck in the midst of a storm on the water, we too must face the trials of life. We do not get to escape hardship because we follow Christ. In fact, there is a guarantee that we will have hard times. When implies that everyone is going to go through tough times. We do not ever look forward to this, but the next line in Isaiah 43:2 brings the blessing and the comfort. It says, "I will be with you." The Holy Spirit's constant presence in our lives is the greatest gift. He is our great comforter. We find our peace and stability in Him even when life is chaotic around us.
When You Pass through the Rivers
The second part of verse 2 says, "When you pass through the rivers, they will not sweep over you." I cannot help but think about the Israelites coming to two very specific bodies of water, The Red Sea and the Jordan River. Both times, the Lord miraculously parted the waters for them to walk through. The first was in escape from their enemies, the second was in getting them to the promised land. When God makes a way for us in a seemingly dangerous place of uncertainty, we have to trust Him as we walk steps of faith forward. He promises that they will not sweep over you. Although we face trials, they cannot ever take away the faith and the salvation that we have in Jesus. He is our anchor.
Have you been tempted to believe that your difficulties are so great that you will be overtaken with your grief, pain, fear, or sadness? God reminds us in this verse that He will be with us and the challenges of this sinful world will not overtake us. We are safe in His arms. We can remind ourselves of His presence and His spiritual protection of our souls.
When You Walk through the Fire
Lastly, this verse in Isaiah shares, "When you walk through the fire, you will not be burned; the flames will not set you ablaze." It is hard not to think about Shadrach, Meshach and Abednego. These three men were going to be thrown into a fiery furnace if they professed faith in the Lord. King Nebuchadnezzar put them in the fire and something miraculous happened. They were not burned and there was a fourth man with them. Jesus was present with them during their hardest moment.
Daniel 3:24-26 says, "Then King Nebuchadnezzar leaped to his feet in amazement and asked his advisers, 'Weren't there three men that we tied up and threw into the fire?' They replied "Certainly, Your Majesty." He said, "Look! I see four men walking around in the fire, unbound and unharmed, and the fourth looks like a son of the gods." Nebuchadnezzar then approached the opening of the blazing furnace and shouted, "Shadrach, Meshach and Abednego, servants of the Most High God, come out! Come here!" So Shadrach, Meshach and Abednego came out of the fire."
Hopefully, you will never be in a literal fire like these men, however, we will walk through fiery trials that test our own faith. What I love is that in our "fires," just like Jesus was walking in the fire with Shadrach, Meshach, and Abednego, He is walking still with us in our trials today. I love how none of these three were even barely burned by the fire, they did not perish.
Whatever waters you are passing through, He is with you, whatever rivers you are going through, they will not overtake you, and whatever fire you are walking in, you will not be burned, He is there.
Intersecting Faith and Life:
How can you find peace today in knowing that the Lord is with you in your trials?
Further Reading:
Photo credit: ©GettyImages/chaunpis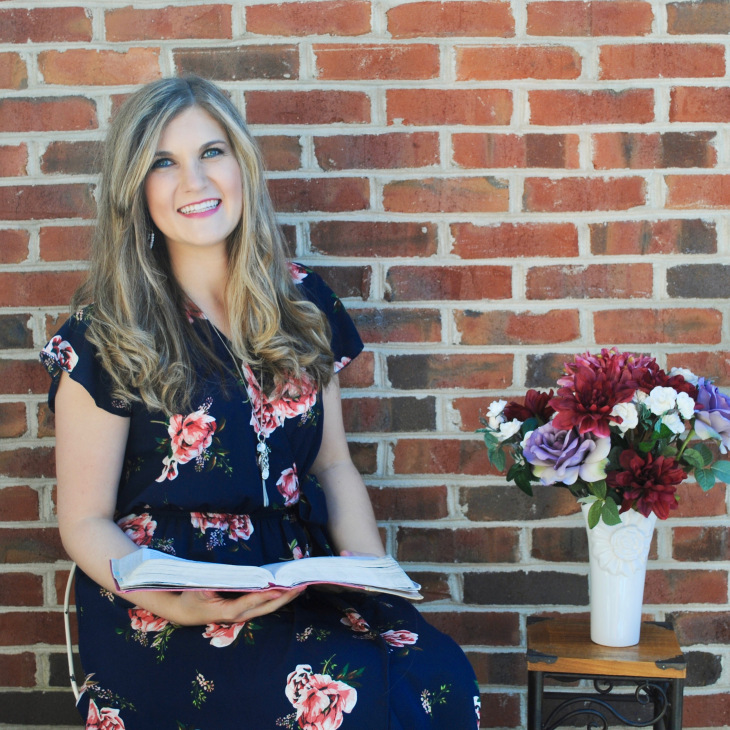 Emma Danzey's mission in life stems from Ephesians 3:20-21, inspiring young women to embrace the extraordinary. One of her greatest joys is to journey with the Lord in His Scriptures. She is wife to Drew and they have been married for over a year. Drew and Emma serve with Upstate CRU college ministry in South Carolina. Emma is an avid writer for Salem Web Network and provides articles on the Bible, life questions, and on the Christian lifestyle. Her article on Interracial Marriage was the number 1 viewed article on Crosswalk for the year 2021. All the glory to the Lord! She has the joy of being the host of Her Many Hats podcast where she explores the many roles that women play while serving One God.
Emma enjoys singing/songwriting, fitness classes, trying new recipes, home makeover shows, and drinking tea! During her ministry career, Emma recorded two worship EP albums, founded and led Polished Conference Ministries, ran the Refined Magazine, and served in music education for early childhood. Currently, she is in the editing stages of her first published book on singleness. Emma also had the privilege of being a national spokesperson for Mukti Mission based out of India. Mukti has been working to restore shattered lives in India for over 120 years. You can view her articles through her blog at emmadanzey.wordpress.com and check out Her Many Hats podcast on Instagram @her_many_hats.

Check out fantastic resources on Faith, Family, and Fun at Crosswalk.com!
Parenting in this day and age is not for the faint at heart. That's why Mama Take Heart is here to help you be the gospel-centered, compassionate, and influential voice in your Gen-Z daughter's life. In this show, we give listeners the tools they need to love and lead well in their child's formative years. Host Robrenna Redl is here to help equip and empower you with resources and practical takeaways, whether you're looking for ways to intentionally connect or to have hard conversations. So don't fret, Mama. Instead, take heart!