Weary From Waiting? Remember This! - Encouragement for Today - March 17, 2023
Crosswalk.com
March 17, 2023
Weary From Waiting? Remember This!
LAURA LACEY JOHNSON, COMPEL Training Member
Lee en español
"… 'Do not leave Jerusalem, but wait for the gift my Father promised …'" Acts 1:4 (NIV)
"What's the holdup?" I yelled out the car window, then shrunk back. Maybe no one would recognize me behind my sunglasses.
A gust of shame blew across my chest. Why was my response so disproportionate to the situation? Maybe more was going on than the to-do list adding to my impatience as I craned my neck out the window. I couldn't see around the oversized vehicle in front of me.
Frustration turned to tears as I realized I felt stuck in so many areas of my life — especially in my work. No matter how hard I tried, the doors kept closing. Sitting in my car only reminded me that my dreams sat on hold too. I wanted to pound the horn, not just at the vehicles in front of me but at God. Why hasn't He answered my begging, pleading and asking?
We all have times when we feel the ache, the longing, the discomfort, of waiting.
Waiting to meet "the one."
Waiting to have kids.
Waiting to see if the treatment will work.
Waiting for that promotion or for that person to change.
Waiting tests not just our faith but also our patience.
As I turned to God's Word during my waiting season, one of Jesus' final commands to His disciples captured my attention: "Do not leave Jerusalem, but wait for the gift my Father promised" (Acts 1:4, emphasis added).
No one wanted to wait in Jerusalem. That was a city where the disciples hid behind locked doors from the religious leaders who killed Jesus. (John 20:19) Believers were hunted down; it would have been far easier to hide in a rural location instead.
Why did Jesus make them wait in a place they'd rather leave? Because Jerusalem was where He needed them to be.
Days later, on the day of Pentecost, thousands of people were gathered in Jerusalem for the Festival of Firstfruits. Without notice, the Holy Spirit surged through the believers. They spoke in languages they had never learned. They preached the gospel. (Acts 2:1-41)
The Jewish believers knew this wasn't any ordinary day. They had celebrated the Feast of Firstfruits for generations. But on this birthday of the Church, they embodied what the holiday was all about — enjoying the firstfruits of God's harvest — as more than 3,000 new believers rushed to know Christ.
Waiting when we have little control can feel vulnerable and dangerous. Yet sometimes, when we least expect it, we realize God might be doing something good in the middle of the wait.
There was something good going on during my wait in the line of cars that day. After what felt like forever, traffic began inching forward. The delay was a group of teenagers with flowers. Ugh, another school fundraiser, I groaned. I don't have the time for this.
I faked a smile and drove on past.
Later that day, I learned those teenagers had teamed up with a local florist to give away 300 bouquets of flowers — for free. If I had just rolled down my window, I would have received two bouquets, one for me and another for a friend.
I love flowers.
If you're weary from waiting, remember this: God may have you right where you need to be for reasons you can't yet see.
Lord, when I'm waiting, frustration often blocks my perspective. In my uncomfortable place of waiting today, help me believe You are working on my behalf even when I can't see any evidence yet. Please give me the courage and strength I need to wait on Your timing and goodness. In Jesus' Name, Amen.
OUR FAVORITE THINGS
In a world full of so much pain — where words are often misused, causing division and hurt — what if we decided to use our words for good? This is why COMPEL Writers Training exists. COMPEL wants to equip you with the tools you need to transform your experiences into transferable wisdom that can help other people. Our faith-based community includes interactive courses that will show you how to interject the redemptive Truth of God's Word into the real pain people are experiencing. Today is the last day to register, so sign up today!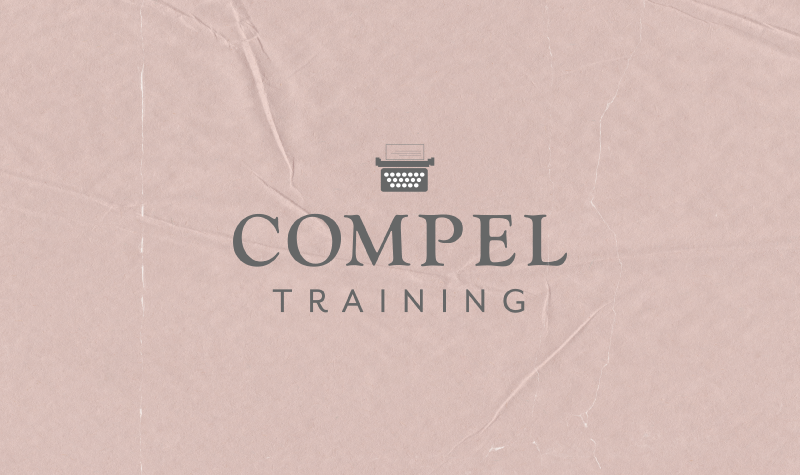 ENGAGE
Today's devotion writer, Laura Lacey Johnson, is a member of COMPEL Writers Training. You can find writing tips, inspiration and community when you follow COMPEL on Instagram, Facebook and Twitter.
FOR DEEPER STUDY
Psalm 27:14, "Wait for the LORD; be strong, and let your heart take courage; wait for the LORD!" (ESV)
Think back to a time when you waited for something and discovered it was well worth the wait. How does this encourage you in your current waiting season? We would love to hear your thoughts in the comments!
© 2023 by Laura Lacey Johnson. All rights reserved.
Proverbs 31 Ministries
P.O. Box 3189
Matthews, NC 28106
www.Proverbs31.org