Solid Ground to Stand On - Truth For Life - May 30
Crosswalk.com

Therefore take up the whole armor of God, that you may be able to withstand in the evil day, and having done all, to stand firm. Stand therefore, having fastened on the belt of truth.
Western culture is confused about many things—but it's certainly confused about truth. We often trade in vague platitudes that sound great at first but which crumble under closer examination. "Just be a good person," we hear. "It doesn't really matter what you believe, just as long as you lead a good life and do your best." That all sounds quite pleasant, and we ought to thank God for the common grace that prevents our world from tearing itself apart. But it's not enough—because the obvious question is this: Who gets to define good? What does it really mean to live a good life or to be a good person? When we have competing visions for what exactly good means and can't agree on the fundamentals, we find ourselves in all sorts of trouble—not unlike the present state of affairs in much of the West.
We all feel the pressure to cave in to our society's relativization of truth, in which "you decide your truth and I'll decide mine." The Bible, however, calls us to find a firm foothold on God's truth—a truth that is objective and is not up for debate. Paul instructs us, "Stand … having fastened on the belt of truth" (Ephesians 6:14). When we embrace our culture's confusion about truth, we are left to be "tossed to and fro by the waves and carried about by every wind of doctrine, by human cunning, by craftiness in deceitful schemes" (4:14). We simply have no solid ground to stand on. But when we plant ourselves in God's truth, we can firmly hold our ground and be ready to face whatever comes our way (Luke 12:35; 1 Peter 1:13).
Standing for truth won't prove easy. People might consider us hopelessly old-fashioned, dogmatic, or worse. But in reality, to stand on and advocate for truth is one of the most loving things we can do—for it is to call people to live in line with reality, and to call them away from building on falsehoods that, sooner or later, will crumble beneath them. As Paul writes elsewhere, love "does not rejoice at wrongdoing, but rejoices with the truth" (1 Corinthians 13:6). What might it take for you to rejoice with the truth today in your own thinking and in your conversations with others? However high the cost may seem, you can stand and speak with confidence, knowing that Christ has sent His Spirit to "guide you into all the truth" (John 16:13).
As a thank-you from us for your gift, we'll send along this month's resource: How Christianity Transformed the World by Sharon James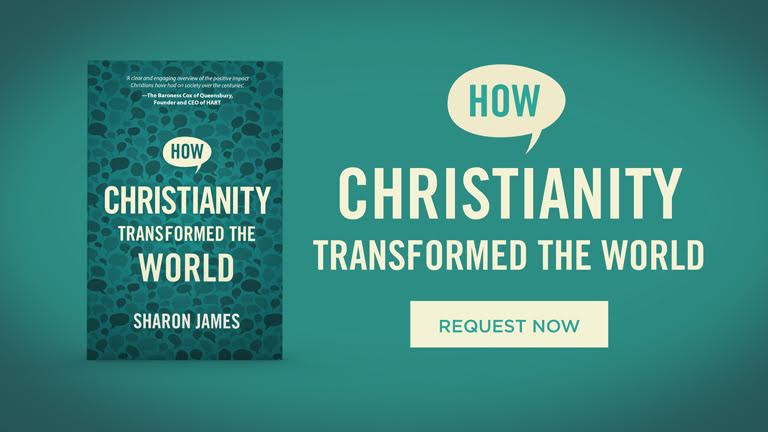 Click here to learn more about Truth For Life
Devotional material is taken from the Truth For Life daily devotional by Alistair Begg, published by The Good Book Company, thegoodbook.com. Used by Truth For Life with permission. Copyright © 2021, The Good Book Company.