Pastor Rick's Daily Hope with Pastor Rick Warren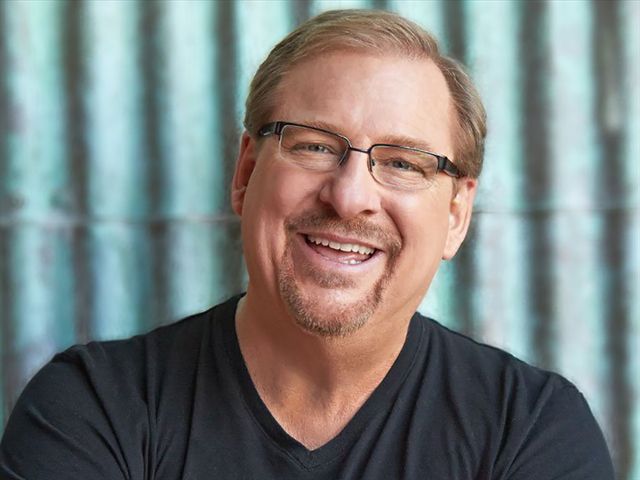 Listen on 950 AM WROL
Monday
5:00AM - 5:30AM, 4:30PM - 5:00PM
Tuesday
5:00AM - 5:30AM, 4:30PM - 5:00PM
Wednesday
5:00AM - 5:30AM, 4:30PM - 5:00PM
Thursday
5:00AM - 5:30AM, 4:30PM - 5:00PM
Friday
5:00AM - 5:30AM, 4:30PM - 5:00PM
Latest Broadcast
The Work God Shaped You to Do – Part One
1/22/2020
Everyone has to work, but sometimes it's difficult to see the bigger picture of why you're doing what you're doing. In this series, Pastor Rick helps you understand what you should be working for, and how God can use you in your workplace. If you want to know if you're in the job God created you to do, then understand how you were made. In this message series, Pastor Rick teaches how your SHAPE—your Spiritual gifts, Heart, Abilities, Personality, and Experiences—can help you figure out what job you should be doing and how to do it best. You can learn a lot from your experiences—good and bad. Pastor Rick uses this message to help you understand why it's so important to go back and review what's happened in your life so that you can see God's lessons in your successes and failures.
Featured Offer from Pastor Rick's Daily Hope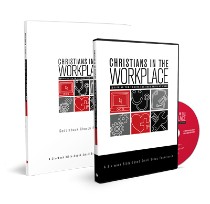 Christians in the Workplace Study Kit
Transform your work into worship—and find deeper purpose! Do you want to earn more than just a living? You can, because God planned a ministry for you through the work you do. It doesn't matter what your job is—a manager, a stay-at-home mom or dad, a doctor, a teacher, a sales clerk, or a volunteer. The Bible says, "Whatever you do, work at it with all your heart and with enthusiasm as working for the Lord not for man." God has great purpose for you, and we'd love to help energize you to live out your faith at work with the Christians in the Workplace Study Kit. This powerful resource consists of a 6-session workbook and DVD,that equips you to follow Christ as you fulfill your responsibilities at work. In this study kit, you'll discover how to find opportunities for spiritual growth at work, a guide to moral and ethical decisions, and creative ways you can share your faith. When you employ biblical strategies everyday you'll store up riches in heaven and you may even find yourself getting a promotion at work! Request the Christians in the Workplace Study Kit when you give today to help others discover the certain hope of Jesus Christ. It's our thanks for your generous partnership.