Pastor Rick's Daily Hope with Pastor Rick Warren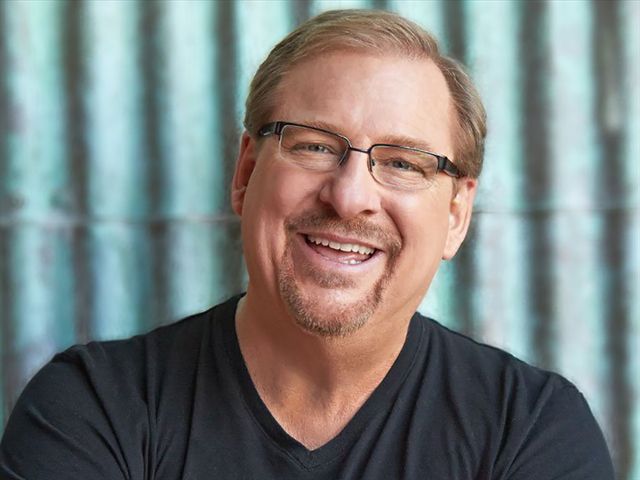 Listen on 950 AM WROL
Monday
5:00AM - 5:30AM, 4:30PM - 5:00PM
Tuesday
5:00AM - 5:30AM, 4:30PM - 5:00PM
Wednesday
5:00AM - 5:30AM, 4:30PM - 5:00PM
Thursday
5:00AM - 5:30AM, 4:30PM - 5:00PM
Friday
5:00AM - 5:30AM, 4:30PM - 5:00PM
Latest Broadcast
How Can I Stop Worrying - Part Two
4/3/2020
The Bible says, "Give all your worries and cares to God, for he cares about you" (1 Peter 5:7). In this message series, Pastor Rick describes what it means to fully trust God and the steps you need to take so that you can finally stop worrying and trust God instead. It takes more than willpower to stop worrying. You already know that, because you've already tried it! Pastor Rick shares in this message the four things you need to do to stop worrying and the result of taking these steps.
Featured Offer from Pastor Rick's Daily Hope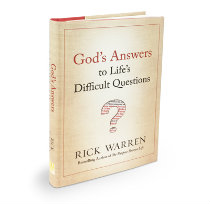 God's Answers to Life's Difficult Questions Hardback Book
How can you cope with stress? Rebound from failure? Defeat depression? Have peace of mind? Life's difficult questions have answers. Answers from the Bible can change your outlook and your life. Rick Warren takes you to the Bible for answers to 12 of life's toughest questions. Drawing from the examples of different biblical characters who faced the same issues, Warren offers concise, practical insights you can understand and apply in order to move past hardships and experience a life of purpose and significance. Rick Warren writes, "In each of these studies, you will discover simple ways to apply God's truth to your personal life, your family, and your job. The way to get the most out of this book is to act on it."