The Answer with Joe Ligotti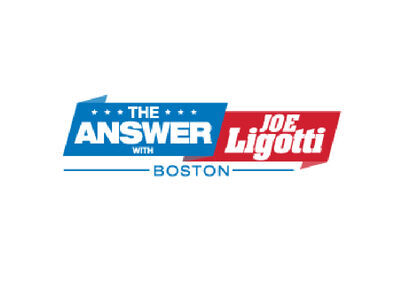 Boston's newest radio talk show is "The Answer, with Joe Ligotti." For 6 years Joe Ligotti made the air waves sizzle on the FM Talker in Boston. Now he joins The Answer for an afternoon rumble like no other.
Every weekday afternoon from 4-7pm, you'll hear Joe on WROL 950 AM and 100.3 FM, The Spirit of Boston, both part of the Salem Media Group. Ligotti will dive into everything you care about, from Boston politics, to the national scene with a little sports thrown in for good measure. He is fearless and unafraid, and knows where the bones are buried.
---
Joe Ligotti "The Guy from Boston" burst on to the internet with his politically incorrect video rants. Those rants became an internet sensation getting millions of views. Ligotti started these video rants as a way to communicate with his nephew a U.S. Marine serving in Iraq. The videos caught the eye of Fox News V.P. and News Anchor Neil Cavuto. Joe has since been a fixture with Mr. Cavuto for several years. Joe has appeared on all of Neil's news shows on both Fox News Channel and Fox Business network. Joe you might remember also appeared on local Fox 25. Mr. Ligotti also has graced the famous stage of "The Tonight Show" talking and joking with then host Jay Leno. Joe has also had much success on Boston's radio waves. His popular weekly radio show aired on Greater Media's WTKK 96.9 FM. Joe has also been featured on "Chronicle" and also been at the V.I.P. table on "The Phantom Gourmet."