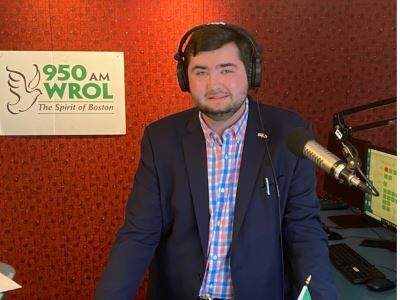 Join former Channel 7 news reporter Jeff Derderian every Saturday morning at 9am as he takes calls and dives into news topics from Boston and beyond.
SATURDAYS AT 9AM
Show Links:
---
---
Jeff Derderian has more than 15 years of broadcast news experience in both TV and radio. Jeff spent 6-years as a reporter at WHDH/Channel 7. In addition, he would do occasional fill in anchor work. Jeff has covered stories that took him to some of the biggest news events in history. He was one of the first New England TV reporters to report live from New York City just hours after the 9/11 terrorist attacks. In addition, he covered the Columbine tragedy and the return to space for legendary astronaut John Glenn.
Prior to working in Boston, Jeff worked at WLNE-TV in Providence (ABC) as an Investigative Reporter and also as weekend anchor. Jeff helped start and
lead the station's widely popular and award winning "You Paid For It" investigations highlighting government waste and public corruption. Prior to WLNE, Jeff also worked at WJAR-TV in Providence (NBC) where he was a freelance reporter. In addition, Jeff has worked at WBZ-TV in Boston (CBS) as a news writer and began his news career working at both WHJJ and WPRO radio in Providence.
Jeff graduated from Rhode Island College in Providence with a bachelor's degree in Communications. He has twin boys and lives in Cranston, RI with his wife and Ben, the family labradoodle.