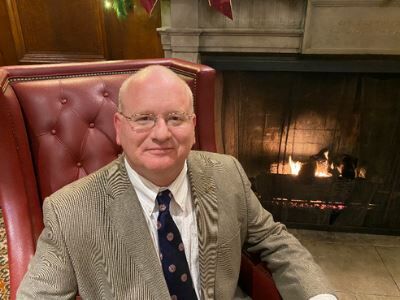 Our faith is 2,000 years old, our thinking is not. Wherever you are on life's journey, you can find a home at Congregational Church of Canton.
Join Pastor Dr. John Tamilio III each day as he preaches the word and shares biblical teachings in a fun and educational program.
Show Links:
---
Dr. John — as everyone calls him — has been the pastor of Congregational Church of Canton since September of 2012. Prior to coming to the Congregational Church of Canton, he served local UCC churches in Wakefield, New Hampshire; Prairie Village, Kansas; and Cleveland, Ohio.
He earned his B.A. in English and Philosophy from Salem State University, his M.A. in British and American Literature from Northeastern University and his M.Div. from Andover Newton Theological School. He also received his Ph.D. from Boston University in Practical, Systematic, and Sacramental Theology, with his doctoral dissertation focused on the sacrament of Holy Communion in the UCC denomination.
Dr. John's passion is preaching. He seeks to connect the biblical text to people's lives in practical ways. He also loves pastoral care and counseling — walking with people through the peaks and valleys of their lives, celebrating their joys as well as being a compassionate presence when they grieve.
A musician, a poet and a published scholar, Dr. John has three children — Sarah, John IV "Jay," and Thomas — and married his soulmate, Cynthia Gallo (now Tamilio) on July 18, 2014. For fun he likes cooking, fishing for large mouth bass, playing bocce and watching Boston Red Sox baseball (his other religion). He is also a big movie buff!