The Alternative with Dr. Tony Evans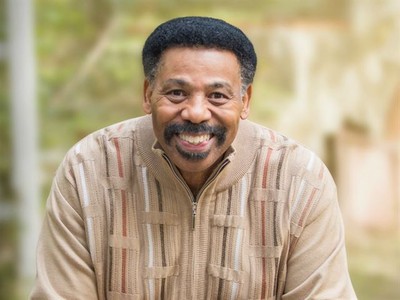 Listen on 950 AM WROL
Monday
4:30AM - 5:00AM, 4:00PM - 4:30PM
Tuesday
4:30AM - 5:00AM, 4:00PM - 4:30PM
Wednesday
4:30AM - 5:00AM, 4:00PM - 4:30PM
Thursday
4:30AM - 5:00AM, 4:00PM - 4:30PM
Friday
4:30AM - 5:00AM, 4:00PM - 4:30PM
Saturday
5:00AM - 5:30AM, 8:30PM - 9:00PM
Latest Broadcast
Calling Kingdom Disciples
5/19/2022
God has created a wonderful process that turns ordinary people into sold-out saints. The Bible calls it "discipleship." And in this lesson, Dr. Tony Evans will begin a new series on that subject, focusing on ways to become a more confident, bold believer.
Featured Offer from The Alternative
Be Bold: God Is With You
Ready to experience all God has for you? Discover how in Tony's brand-new series, Bold Belief, and his booklet, God Is Up to Something Great. Request yours right now.